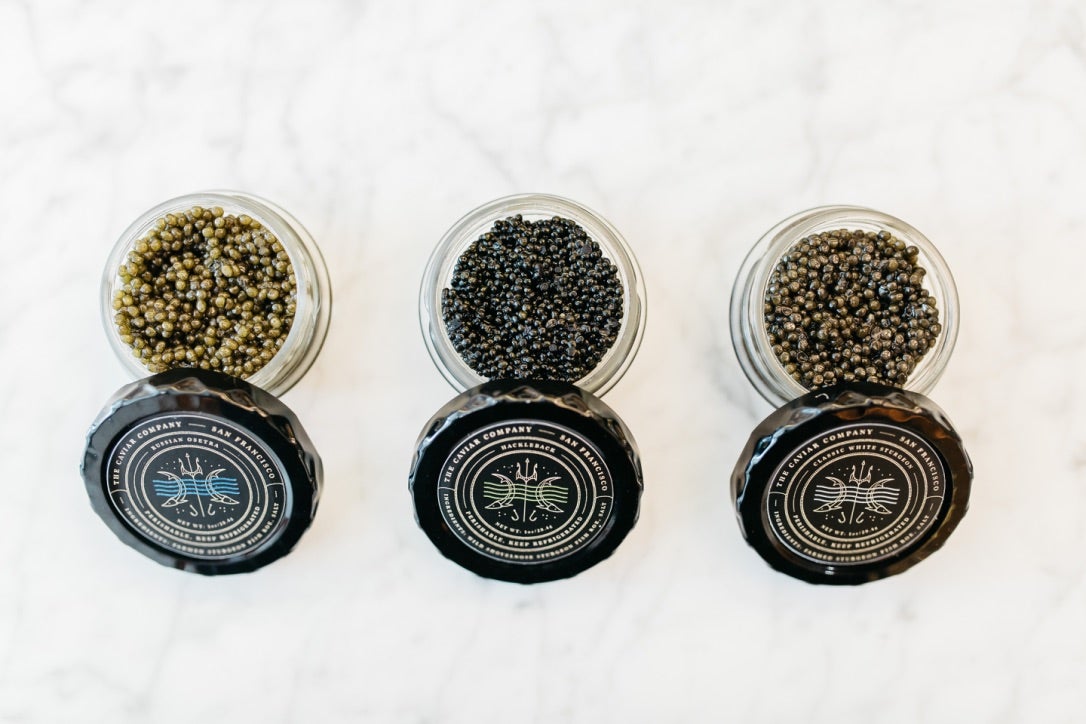 If you are in need of a little celebration to perk up your stay-at-home routine, look no further. San Francisco's Caviar Co has launched at-home caviar tastings, which are sure to brighten up your day. The company sells pre-picked selections of three to four caviars, and its knowledgeable staff will walk you through a guided tasting during an Instagram Live video, where you'll have the opportunity to ask questions.
Each tasting also has a surprise chef, who will teach you fun ways to incorporate caviar into your regular cuisine, even if it's something as simple as the perfect scrambled eggs topped with caviar.
The next tasting on July 23rd is hosted by Tayson Pierce and explores the world of Russian Osetra. The tasting includes three different Russian Osetra sourced from different parts of the world, each of which will be paired with a different bottle of champagne curated from Champagne Eric Philippe. A representative from the storied champagne house will also be on hand to explain the pairings.
Each tasting is different, and each shipment comes with 10g jars of different caviars and roe, French cocktail blinis, Bellwether Farms Crème Fraîche, and a mother-of-pearl caviar spoon.