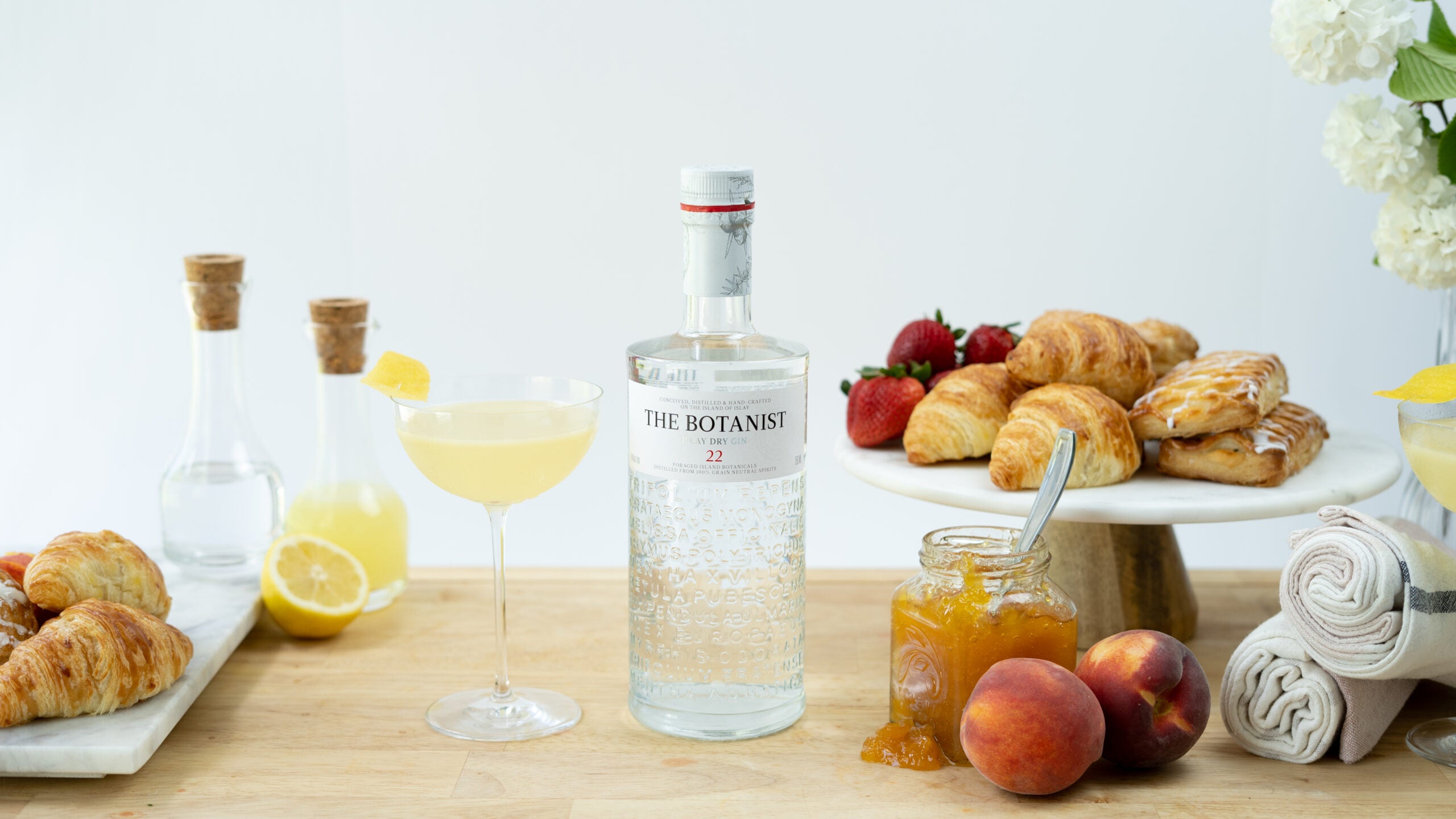 Is there a more decadent way to start the weekend than with a breakfast martini? Whether you're hosting brunch or having a boozy breakfast in bed, this sweet take on the classic martini is deceptively easy to make and goes particularly well with a flaky croissant. This recipe uses The Botanist Gin, a handcrafted and distilled gin from the Hebridean island of Islay, Scotland. A team of botanical scientists forage by hand through the island's hills and shores for the gin's 22 herbs and flowers which are used for an "achingly slow distillation" to create a complex flavor.
Ingredients
—2oz The Botanist Gin —.75oz Cointreau —.75oz Fresh Lemon Juice —2 bar spoonfuls of peach marmalade or jam
Method
Add all ingredients to a shaker, add ice and shake. Fine strain into a chilled glass.
See our full Cocktail of the Week selection here