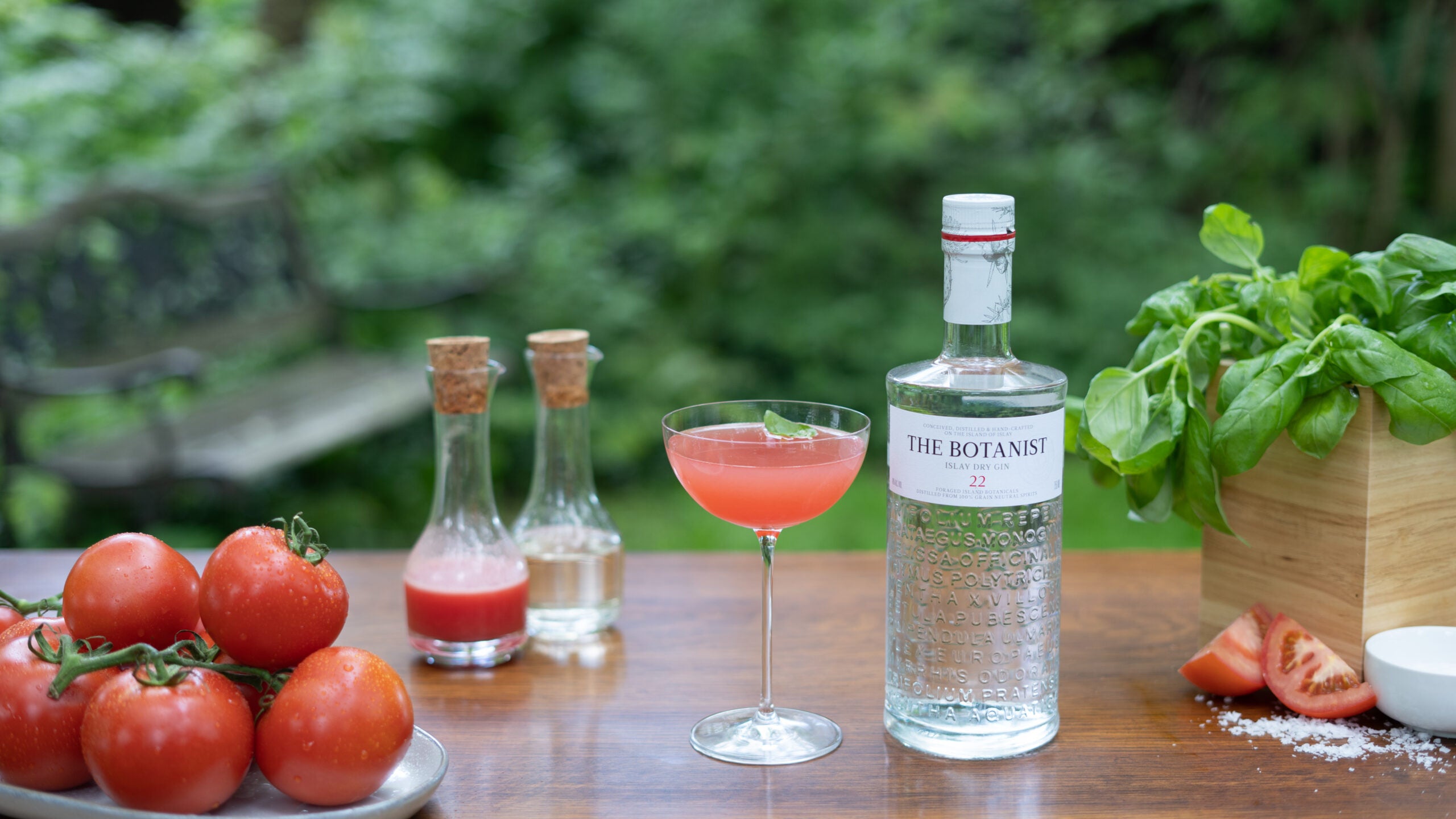 The Botanist Gin is distilled at the Bruichladdich distillery on Islay, the southernmost island of the Inner Southern Hebrides of Scotland. It is made using 22 hand-foraged botanicals from the area and as a result, it is an extremely versatile base spirit that provides a number of flavor profiles (herbal, sweet, citrus, floral, or aromatic). For those who prefer cocktails with a savoury twist, The Heirloom uses tomatoes and sea salt for a tangy yet crisp drink.
Ingredients
—1.5oz The Botanist Gin
—.5oz Dry Vermouth
—1oz Tomato water
—Pinch of sea salt
Method
To make tomato water, blend one tomato and stain water through a cheesecloth. Add all ingredients to a mixing glass. Add ice, stir and strain into a chilled glass. Garnish with a lemon peel.
See our full Cocktail of the Week selection here