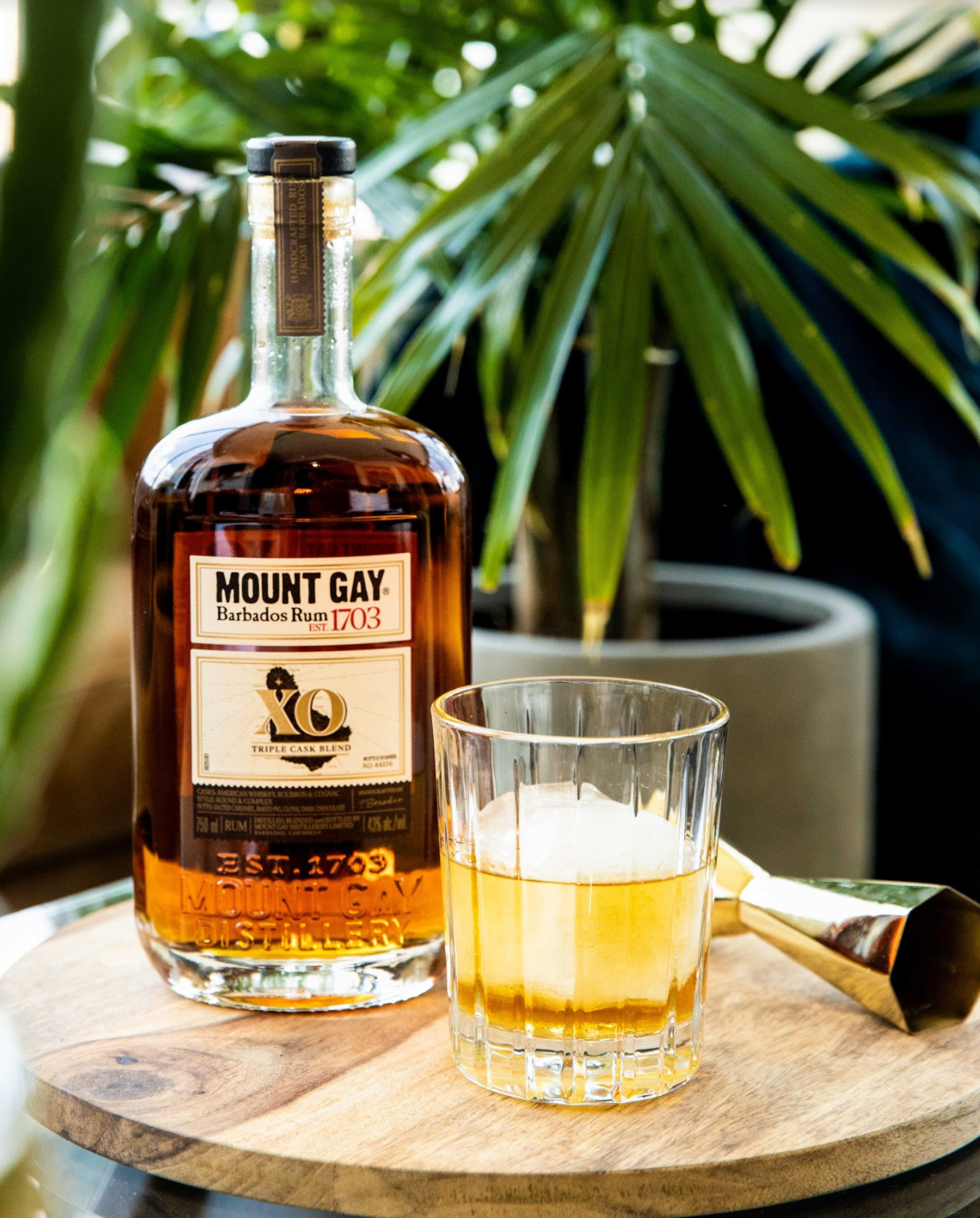 There are few spirits that are as transportive as rum, and this cocktail by Mount Gay brings a taste of Barbados to celebrate National Rum Day on August 16th.
Mount Gay Distillery is the world's oldest commercial rum distillery (the oldest surviving deed is from 1703). The distillery, found on the northernmost tip of Barbados, still uses methods that were in place three centuries ago. There is a deep well that was built by Mount Gay's founders in 1703 and is still used today — Barbadian water is drawn upwards from hundreds of feet below and finely filtered.
This super-simple recipe has just two ingredients — Mount Gay Rum XO and an ice cube made with coconut water, but those flavors combined will transport you to the Caribbean, no matter where you are. Mount Gay Rum XO has a salted caramel, dark chocolate, baked fig and clove taste with a vanilla, oaky and dry spice aroma. It is distilled in a traditional column and double retort pot still and matured in American whiskey, bourbon and cognac casks.
Ingredients
—2 oz Mount Gay Rum XO
—1 Coconut water ice cube
Method
Place the coconut water ice cube in an old fashioned glass. Pour XO over ice cube and enjoy.