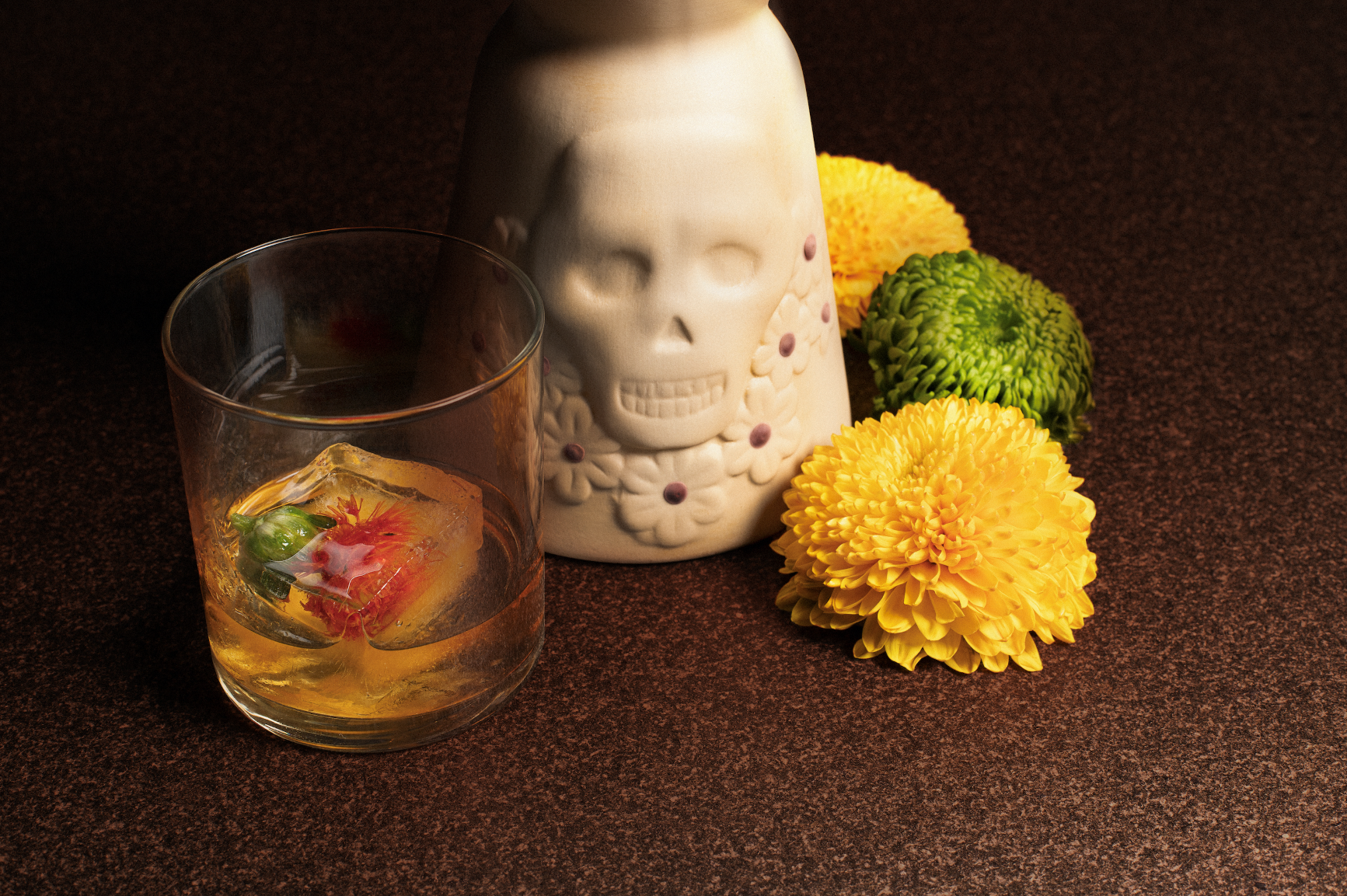 Cempasúchil, meaning marigold in English, is the flower of Dia de Muertos. The golden flower is used as it is believed that the spirits of the dead visit the living during the yearly celebration, and the marigold's vibrant color and fragrant scent help to guide the spirits.
Clase Azul's newest release, Dia de Muertos Edition, is a limited-edition expression to celebrate the Day of the Dead. It is a blend of Clase Azul Plata, Reposado, and Extra Anejo Tequilas. It comes in an exquisite hand-crafted bottle, of which there will only be 1,000 bottles available in the US.
This recipe uses the symbolic flower and the limited-edition release — it is almost too pretty to drink.
Ingredients
—Marigolds for ice cubes
—2oz Clase Azul Dia de Muertos Edition
Method
Place cleaned Marigolds into ice cube tray. Fill tray with water and set in freezer. Once completely frozen, place one large ice cube in an old-fashioned glass. Pour 2oz of Clase Azul Dia de Muertos Edition over the ice and enjoy.
See our full Cocktail of the Week selection here