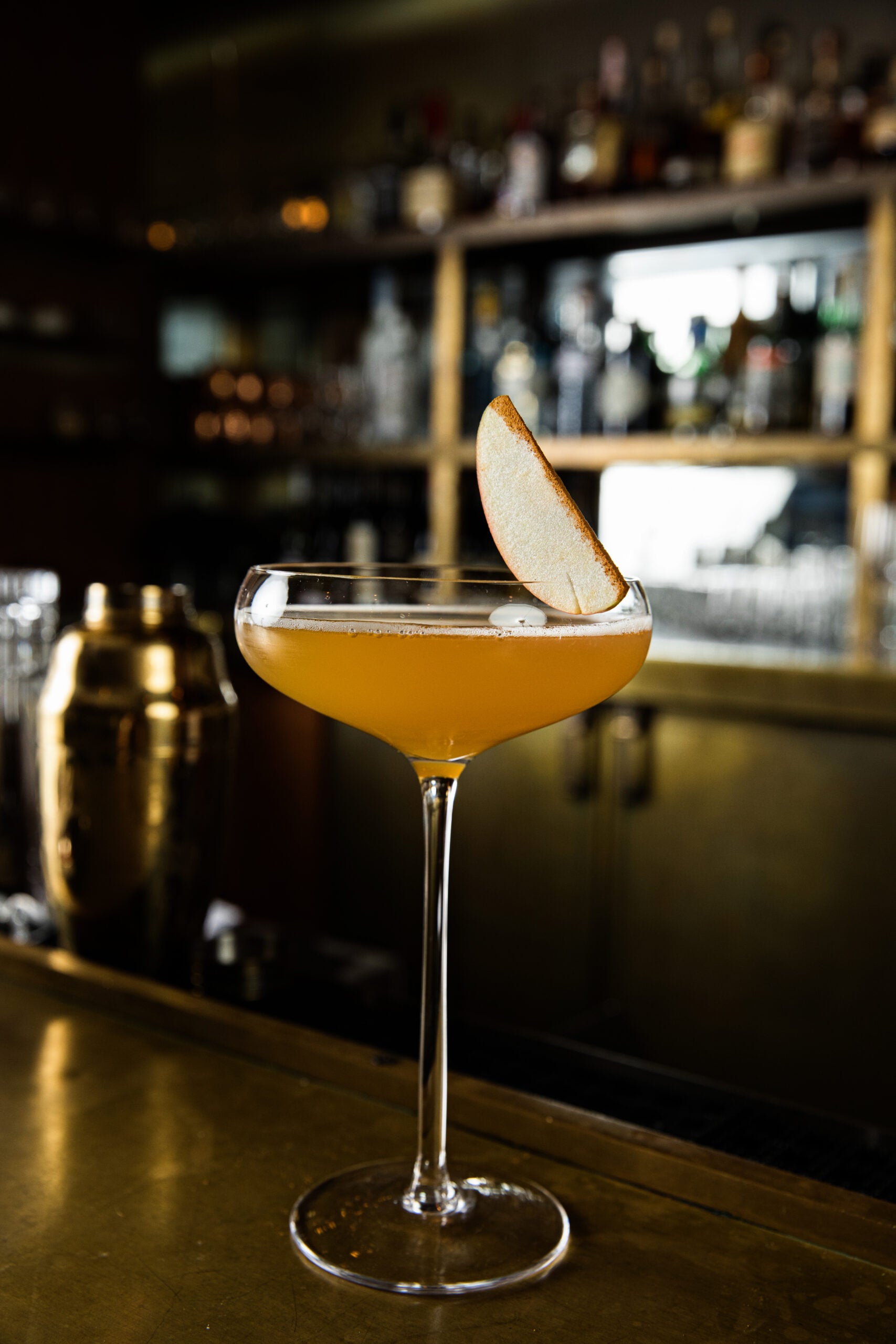 The Dewberry Charleston is a charming old-world hotel located in the heart of downtown Charleston. Within the hotel, you can find the Living Room, a charming brass bar complete with a curated reading library. Every detail of the decor echoes The Dewberry's history, right down to the wooden bowls hand-crafted by local artist Hugh Jeffers from the knots of a 150-year-old white oak tree that once stood nearby.
The bar team at the Living Room have created this champagne cocktail that blends the spice of rum and whisky with apple juice, and is topped with a celebratory splash of champagne. Be prepared for a slight kick as a couple dashes of scotch bonnet extract lend some heat to the libation.
Ingredients
—1 oz Virginia Black
—1 oz Plantation 5 year
—.75 oz apple juice
—.25 oz lemon juice
—.25 oz simple syrup
—2 dashes Scotch Bonnet extract
—Topped with Haton Champagne (Exclusive only to The Dewberry in SC)
Method
Add all ingredients sans Champagne to shaker. Shake double strain into a coupe. Top with Champagne and garnish with 3 thinly sliced apple slices, fanned out and dipped in cinnamon.
See our full Cocktail of the Week selection here