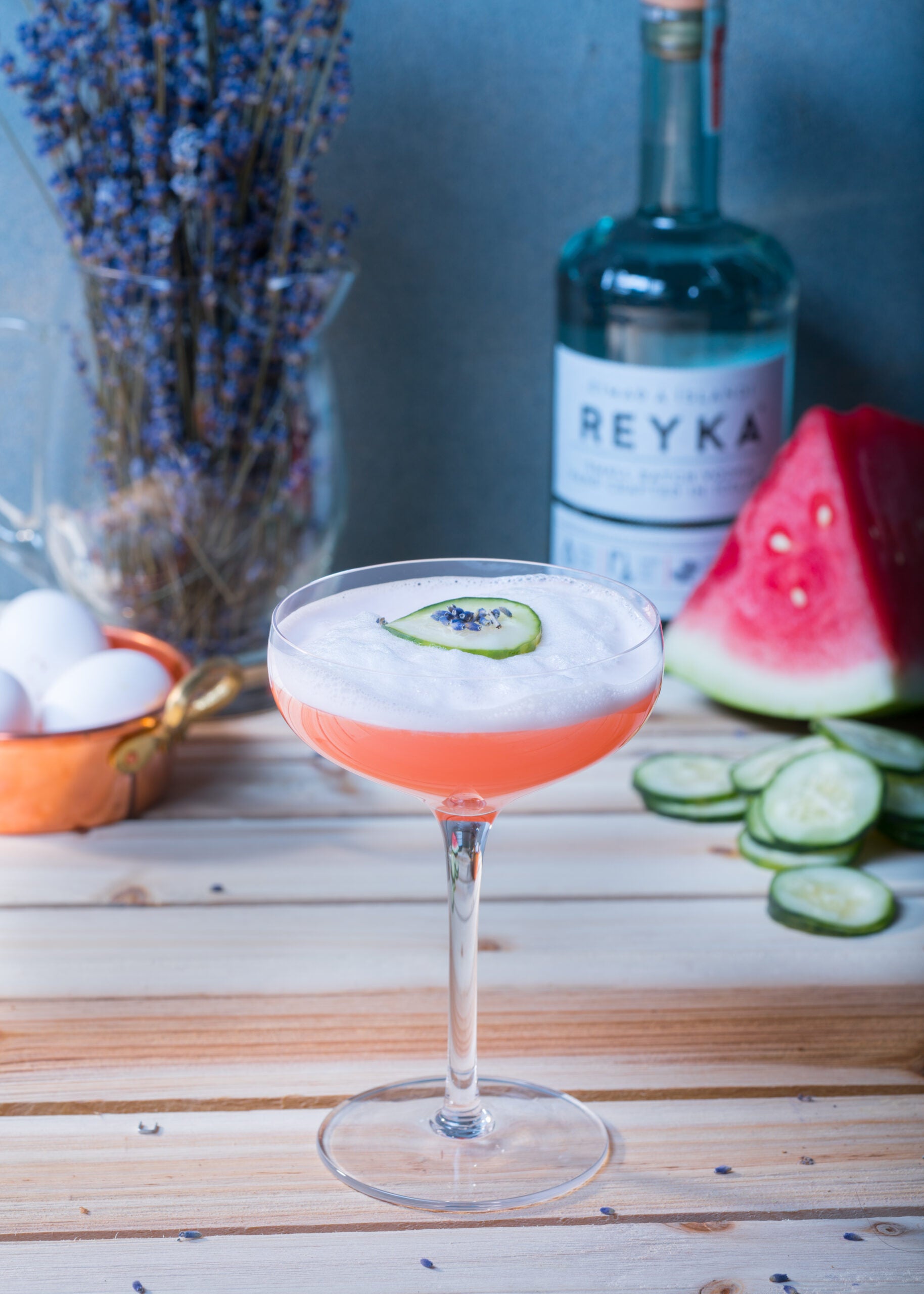 Reyka Vodka is handcrafted in a coastal village in Iceland, where the air is so pure the CO2 levels are actually falling. The area has an abundance of natural resources which are used throughout the distilling process.
The vodka is filtered through ancient lava rocks (this is Iceland, after all) and is made using glacial water from a spring found in a 4,000-year-old lava field. Reyka Vodka is distilled in a copper Carter-Head still, which is unusual for vodka, and the master distiller is also the village's fireman and policeman.
The result? A crisp, clean taste with pepper and lemon notes. It lends itself well to this vodka cocktail, created by Reyka Vodka brand ambassador Trevor Schneider: "This is a cocktail that is extremely approachable. The watermelon, lavender and egg whites creates a creamy, light and floral combination that is deceptively delicious."
Ingredients
—1 ½ parts Reyka vodka
—1 part Fresh watermelon juice
—¾ part Fresh lemon juice
—¾ part Lavender syrup
—Egg whites
—Cucumber slices
Method
In one shaker, add egg whites. In another shaker, muddle cucumber slices then add remaining ingredients. Combine shakers and dry shake. Add ice and wet shake. Strain into a coupe glass and garnish with lavender seeds on cucumber slices.