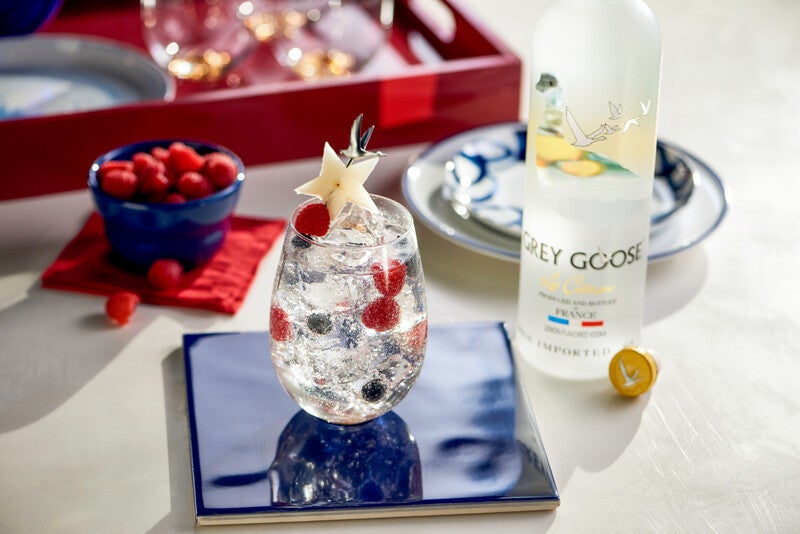 The All-American, Grey Goose Vodka
1.5 oz Grey Goose Le Citron
0.5 oz Bacardi Pineapple
Soda water
Raspberries and blueberries
Starfruit (optional)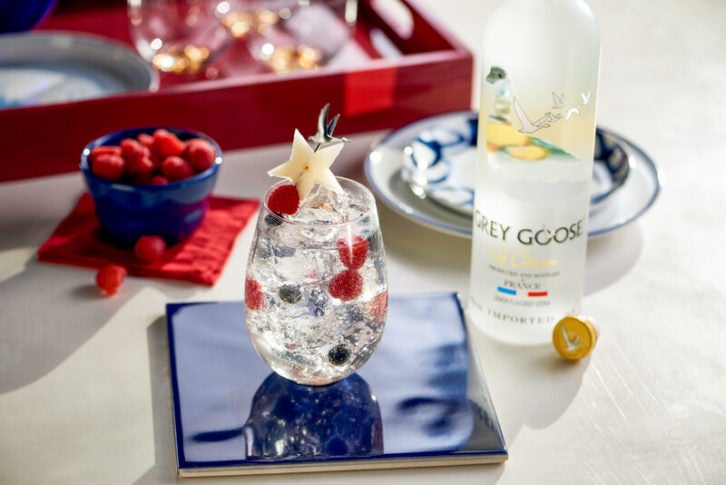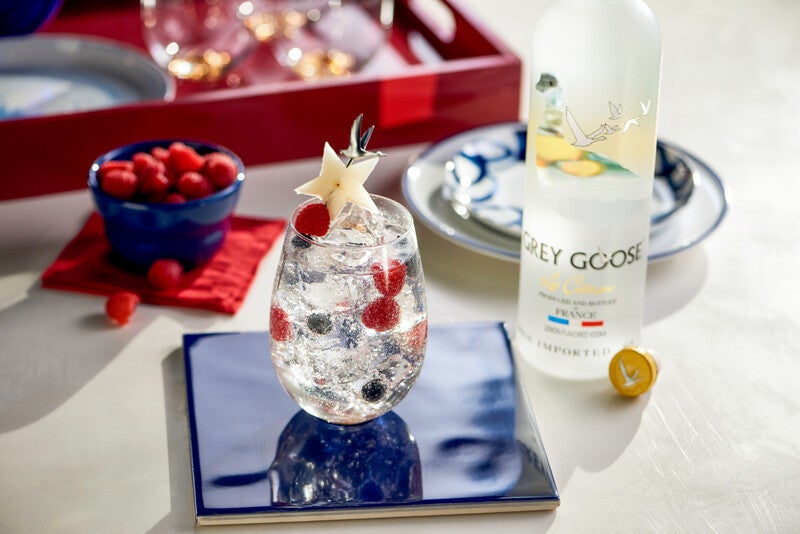 To make, build ingredients in a rocks glass. Add cubed ice and stir. Add blueberries and raspberries to the glass, and garnish with a piece of starfruit.
Celebrate July Fourth in style with a festive cocktail. The ultimate summer drink, The All-American cocktail made with Grey Goose Le Citron vodka and Bacardi pineapple is a delicious, citrusy-forward and fresh cocktail to kickoff America's biggest holiday: the Fourth of July.
Still up in the air about plans? Elite Traveler has rounded up the best destinations to head to for the Fourth of July, from Colorado to California to Tennessee (Blackberry Farm, anyone?). Whether you're staying put for the holiday or jetting off, this is the season to indulge in cocktails and barbecue.
For more information, visit greygoose.com