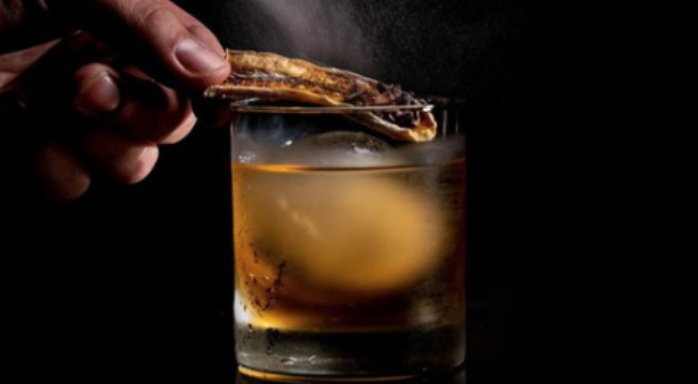 Cayman Pick Me Up, The Ritz-Carlton Grand Cayman
Coconut Diplomatico
Flor de Cana Spresso
Espresso
Vanilla
While National Coffee Day certainly gives you an excuse to treat yourself to your favorite latte, The Ritz-Carlton Grand Cayman wants to celebrate the famous bean in a delicious, chilled cocktail. Even if you won't be at the Caribbean resort, celebrate the holiday this Sunday, September 29 by create your very-own version of the Caribbean hotel's take on a coffee cocktail.
At The Ritz-Carlton Grand Cayman's Seven restaurant, the Cayman Pick Me Up delivers a boost of energy in an untraditional way: paired with rum. Mixed with vanilla, Diplomatico coconut-flavored rum and Flor de Cana Spresso, a coffee liqueur made with seven-year old rum, the sweet, Caribbean-flavored drink is best enjoyed at sunset before you enjoy a full meal at Seven Restaurant. Cocktail in hand, watch the orange sunset over Seven Mile Beach and the Caribbean Sea.
The ocean-view restaurant, Seven, serves premium meats, seafood and plenty of bourbon cocktails that pair nicely with your hearty meal. Not designed for the picky or light eater, Seven infuses a distinct Caribbean flavor into the menu. We recommend tucking into the extensive menu of Niman Ranch steaks, which include Snake River Farms Wagyu tenderloin, skirt steam and bistro tender, or the jerk chicken dish with mango chutney and mango slaw. Post-dinner, the restaurant has a selection of Cuban cigars to choose from before you retreat to bed.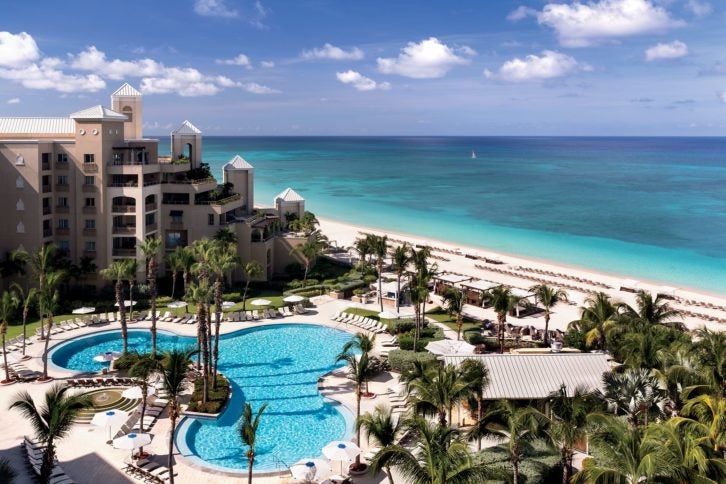 For those traveling with family, book Seven South, one of the biggest suite configurations in the Caribbean located on the top floor of one of the hotel's towers. When configured together, the suite has 11 bedrooms, gourmet kitchens, palatial living spaces and private terraces galore. There are few better views of the turquoise ocean than from the vantage point of Seven South.
For more information, visit ritzcarlton.com