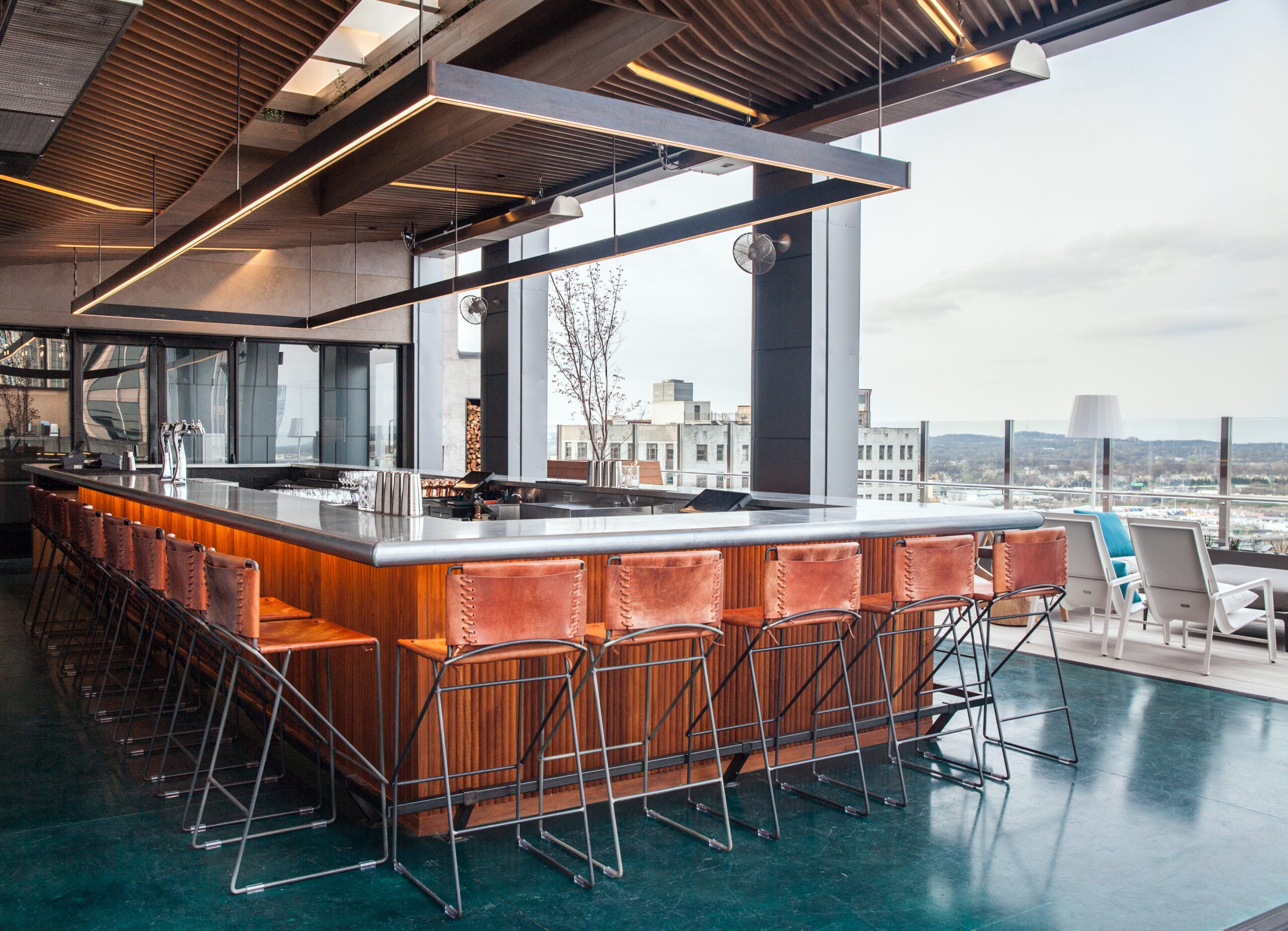 Sport Pilot, Rare Bird at Noelle Nashville
1.5 oz reposado tequila
.5 oz Montelobos Mezcal
1 oz cinnamon falernum (2 parts cinnamon syrup, 1 part Velvet falernum)
.5 oz lime
1.5 oz puréed coconut cream
2 dashes Angostura bitters
Shaved nutmeg
Lime wheel
To make shake all ingredients in a cocktail shaker with ice to chill. Strain into a pilsner glass over crushed ice, and garnish with shaved nutmeg and a lime wedge.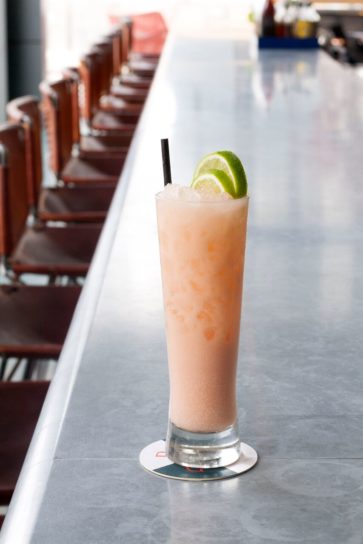 There are few better rooftop bars in the city of Nashville than Rare Bird at Noelle Nashville hotel. While the entire hotel has a distinct art deco vibe recalling the time in which it was built (the 1930s), Rare Bird is infused with a modern aesthetic from the wraparound bar, the living room-esque outdoor furniture and large-format fireplaces perfect for cozying up any time of the year.
The indoor-outdoor space is known for innovative cocktails and light bites, such as a shaved ham plate with seasonal compote lavash, salmon rillette and caramelized onion dip. Come for the Nashville Julep, but stay for the surprising-yet-delicious Sport Pilot (it's hard to have just one of this sweet drink), the 1939 World's Fair Hurricane and Beach Margarita). You can even order ice cold Jagermeister with tropical foam.
Rare Bird is best enjoyed at happy hour, when most of the locals come straight after work, or right before your dinner at Noelle's Makeready L&L. Makeready has plenty of local brews (there's even a beer sommelier on-hand to give you the perfect pairing with your meal) and a menu filled with rotisserie-fired meats, elevated meat dishes and fish (if meat isn't your thing). After dinner, it's possible you'll want to head back up to Rare Bird. Come 10pm, there's a line to get up there, and both locals and hotel guests alike come to let loose overlooking the Nashville skyline until 1am on Fridays and Saturdays.
If you're heading to Nashville soon, read our Guide to Nashville.
For more information, visit noelle-nashville.com