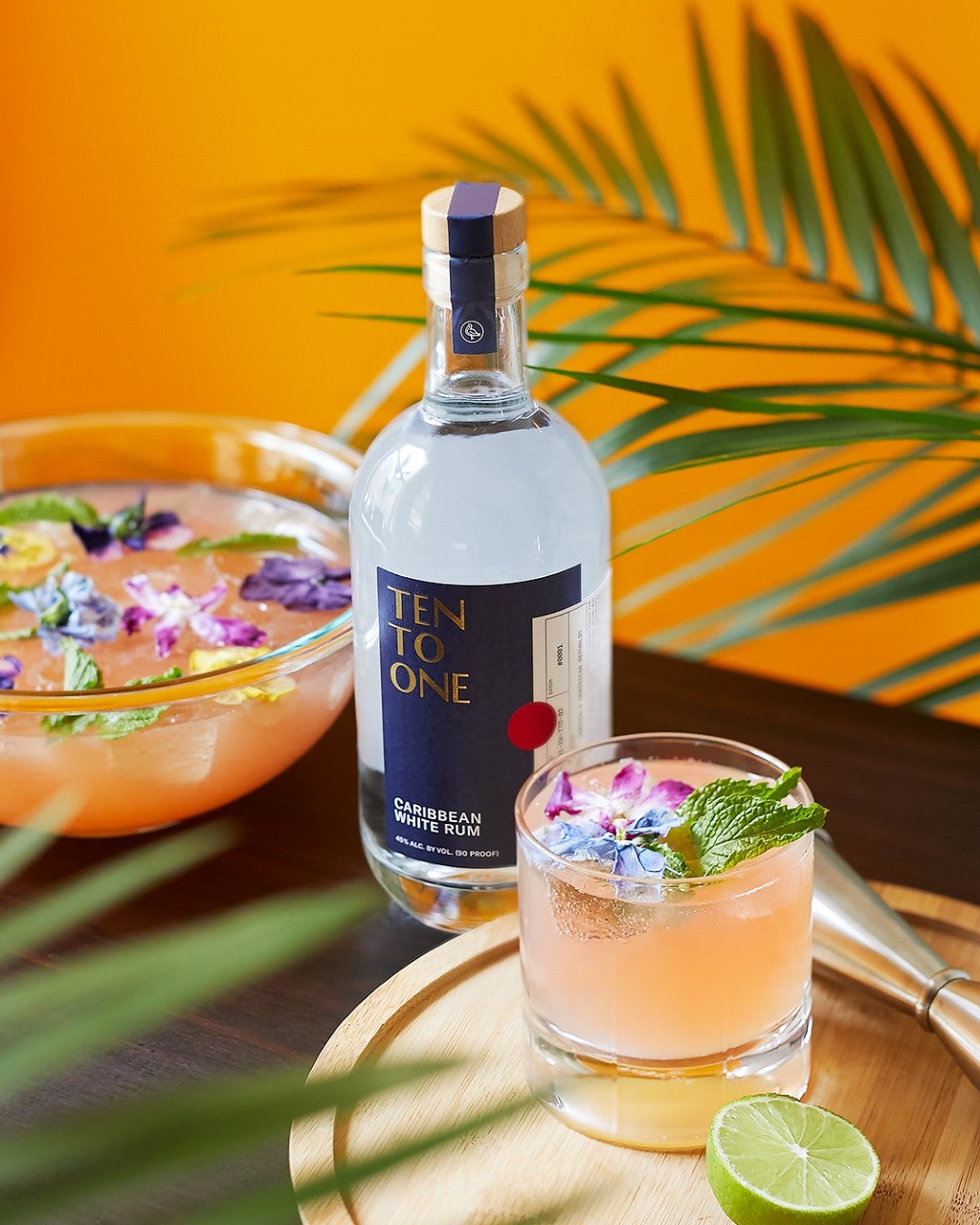 Ten To One Rum is the brainchild of proud Trinidadian and former Starbucks VP (their youngest ever) Marc Farrell. The brand's goal is to be 'elevated not exclusive,' and Farrell wanted to shine a light on the heritage of rum, as well as the role that it plays in Caribbean culture.
Since launching in June 2019, the current portfolio of extra-proof white rum and an aged dark rum have found their way into select NYC restaurants and bars (Cote, Wayan, The Up & Up, to name a few). Can't get there? Whip up your own cocktail at home. This recipe, called Firecracker Punch, is a refreshing combination of white rum, watermelon juice and sparkling wine.
Ingredients
—12oz Ten To One White Rum
—4oz aperol
—10oz watermelon juice, fresh
—6oz lime juice, fresh
—6oz basil agave nectar syrup
—Sparkling wine (to top)
—Mint and edible flowers (to garnish)
—Watermelon ice cubes
Method
To make agave nectar syrup
1 cup water, boiling
1 cup agave nectar
Handful of fresh basil, lightly torn
Combine the water and agave. Stir to dissolve. Place basil in bowl and allow to cool to room temperature. Place in the refrigerator.
To make watermelon ice cubes
Freeze watermelon juice in large ice cube trays.
Pour rum, aperol, watermelon juice, lime juice and agave nectar syrup into a punch bowl or pitcher. Add watermelon ice and stir. Top with Sparkling wine and garnish.
See our full Cocktail of the Week selection here