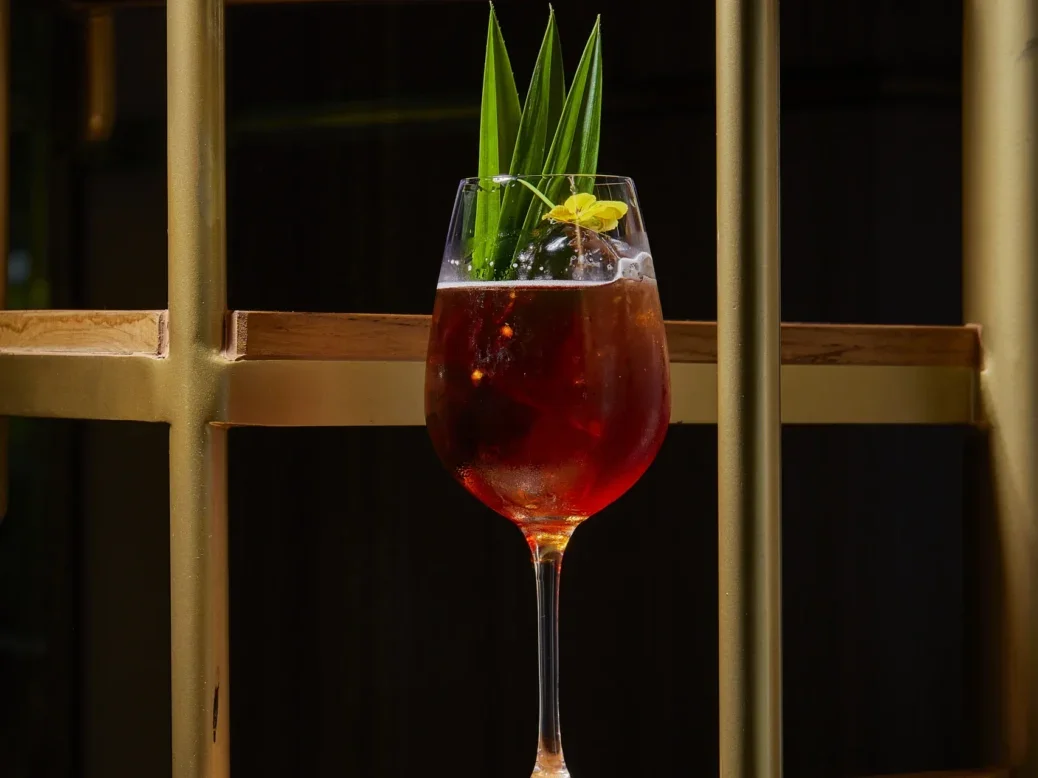 Unless you've been living under a rock, you've more than likely heard all about the Negroni Sbagliato. The drink was discussed during an interview with House of Dragon stars Olivia Cooke and Emma D'Arcyt and quickly went viral — and has even been remixed into a pretty catchy house tune.
While this week's cocktail recipe isn't quite the Negroni Sbagliato that has caused all the fuss, it is still a variation on the classic Negroni. The Negroni Spritz recipe comes from the buzzy Kimpton Maa-Lai in Bangkok.
The hotel's bar is named Ms. Jigger after a fictional and fun-loving character who traveled extensively and loved a good, stiff drink. The bar's menu comes in the form of a whimsical vintage map that outlines Ms. Jiggers' bon vivant adventures, and tells the story behind each one of the inventive cocktails. 
Ms. Jigger grabbed a few headlines earlier this year when it successfully won the Guinness World Record title for the largest Negroni. Measuring a whopping 633.65 liters, the cocktail was presented in a theatrical old-fashioned style iced container that measured 5.6-ft tall and weighed around 400kg.
Assuming that the larger-than-life Negroni is not what you're looking to recreate at home — although it would be quite the show stopper at a dinner party — the Negroni Spritz is easy to whip up. The recipe uses mango, a beloved fruit of Thailand and gives the classic bittersweetness a fresh, fruity note.
Ingredients:

– 15ml Campari
– 15ml gin 
– 15ml Sweet vermouth
– 10ml mango syrup
– 35ml Prosecco 
– 30ml soda water 

Method:

Add ice cubes to a wine glass. Add all ingredients to the wine glass, then top up with Prosecco and soda water and gently stir to mix all ingredients together. Garnish with a lemon twist or a banana leaf.
See more Cocktail of the Week recipes here.