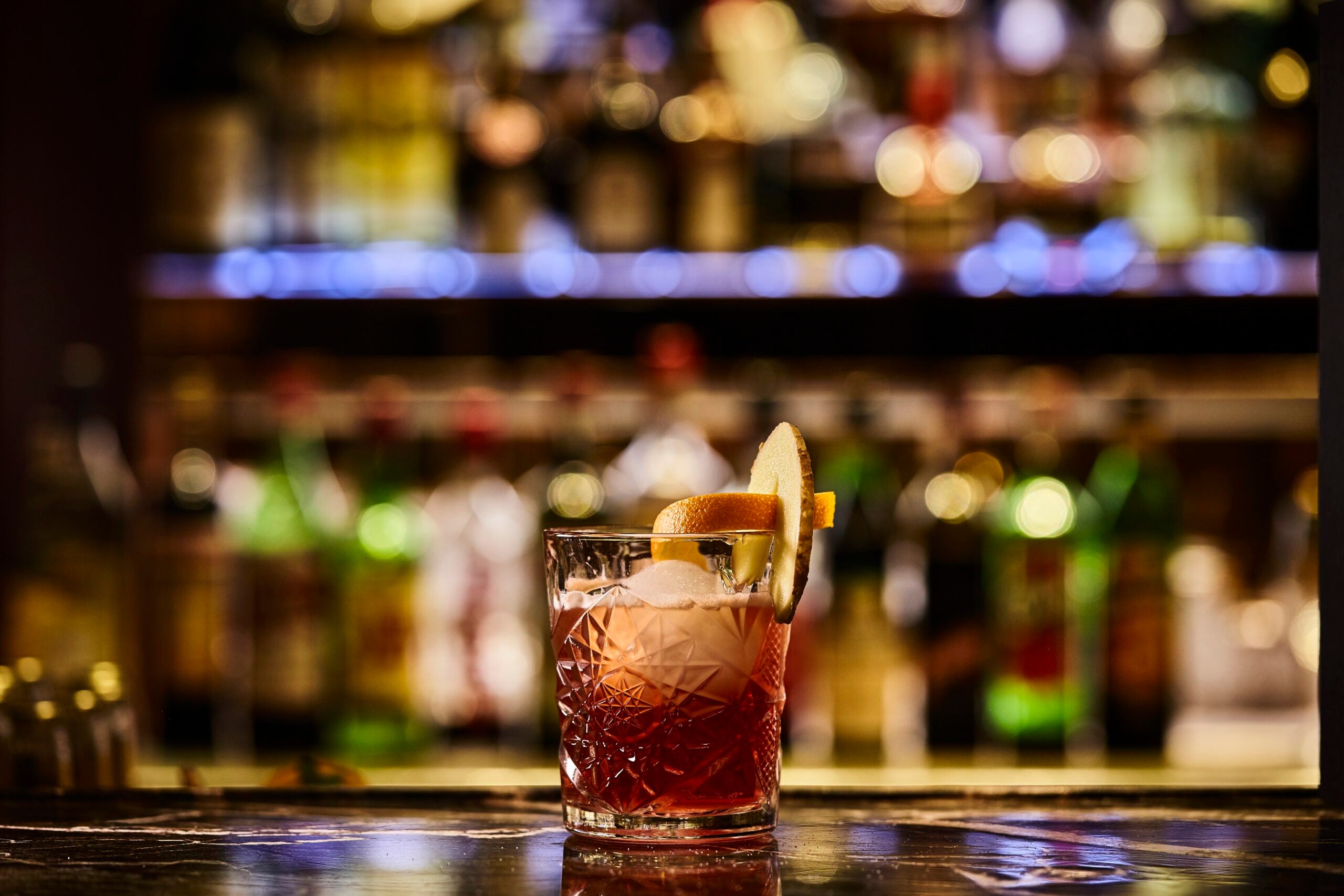 Despite being favored amongst lovers of a strong, short cocktail, many don't know the true back story of the Negroni. Dating back to 1919, the Negroni was first imagined in Florence when Count Camillo Negroni asked his bartender to strengthen his usual Americano by replacing soda water with gin. And hence, the Negroni was born, becoming a staple on cocktail menus across the world.
The beauty of a Negroni is that because of its simplicity, it is prime for experimentation. Whilst many enjoy the classic three-ingredient aperitif with just an orange slice, adventurous bartenders across the world have long been adding a touch of flair to the recipe – after all, it was born of experimentation. Be it adapting the staple ingredients – for example, using white vermouth or a flavored gin – or adding in completely new ingredients, such as chocolate orange bitters or a rose liqueur, each bar offers their own take.
In celebration of the 100th anniversary of the classic Italian cocktail last year, Milan's Principe di Savoia created its own unique twist on the recipe, the Cent'anni Negroni – complete with a dash of sharp ginger beer. Although a Negroni is best enjoyed in an elegant Italian bar, such as Principe di Savoia's Principe Bar, the hotel's bar manager, Daniele Confalonieri, has revealed his recipe in honor of Negroni Week, allowing you to enjoy at home.
Ingredients:
20 ml Del Professore Red Vermouth 
20 ml Campari
10 ml Domaine de Canton ginger liqueur
20 ml Fever Tree Ginger beer 
1 tea spoon of Amaro Ramazzotti Il Premio
Slice of dried orange to garnish
Glass:
Old Fashioned glass 
Method:
Stir in a mixing glass filled with ice, and strain into glass over fresh ice.