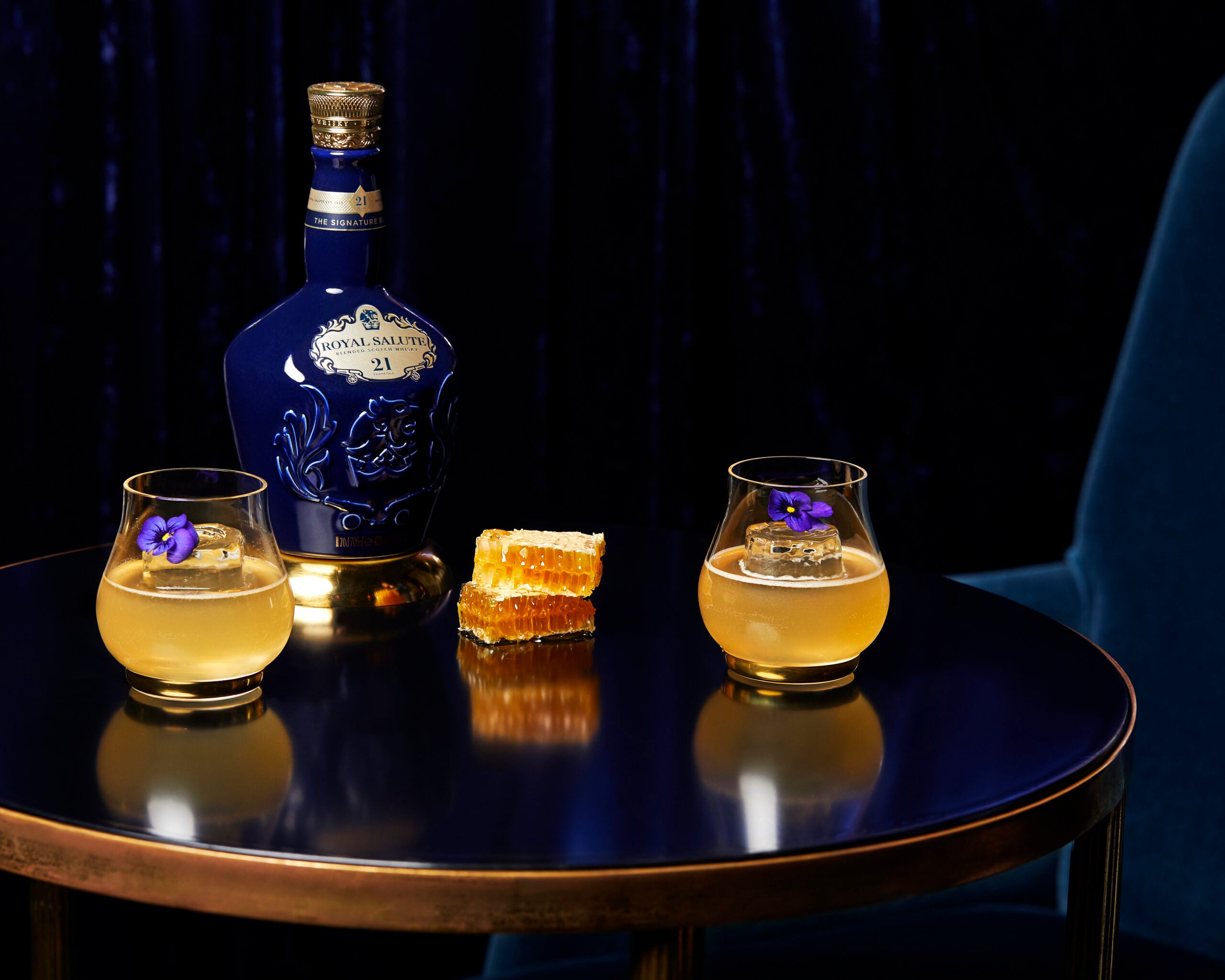 In this latest installment of Cocktail of the Week, we travel to Scarfes Bar at Rosewood London for a delectable summer whisky cocktail recipe. Regarded as one of the most sophisticated hotel bars in the city, Scarfes Bar has some of the most esteemed mixologists and is renowned for its creative cocktail menu.
Martin Siska leads the team as Director of Bars and created the Royal Salute Kensington Cocktail. It is the first in a series of cocktails designed to make the best use of Royal Salute's 21 Year Old Signature Blend.
Siska said: "I always like to be playful and look to at ways to celebrate the unique qualities of a spirit. Royal Salute can always be relied on for exceptional Scotch whisky and the 21 Year Old Signature Blend is a perfect balance of flavors and on the nose presents rose petals and a sweet orangey marmalade. Using the floral-infused honey syrup really celebrates this distinctive sweetness with the lemon to balance on taste."
With Scarfes Bar and Rosewood London closed until at least July 4, it is the perfect time to test your mixology skills by creating the cocktail by yourself at home. The Royal Salute 21 Year Old Signature Blend is widely available and is also one of the best everyday drinking whiskies for those who prefer it neat. If your home bar is missing a few key tools, check out our list of recommended upgrades.
Ingredients
– 50ml Royal Salute 21 YO The Signature Blend
– 25ml Rosewater infused honey syrup*
– 15ml Fresh Lemon Juice
– 50ml Soda water
Method
To make, combine all ingredients except the soda water. Shake with ice and strain into a tumbler over ice. Top with fresh soda water and stir gently. Garnish with a small colorful flower. *Rosewater infused honey syrup – stir equal parts boiling water, rose water and honey and leave to cool.