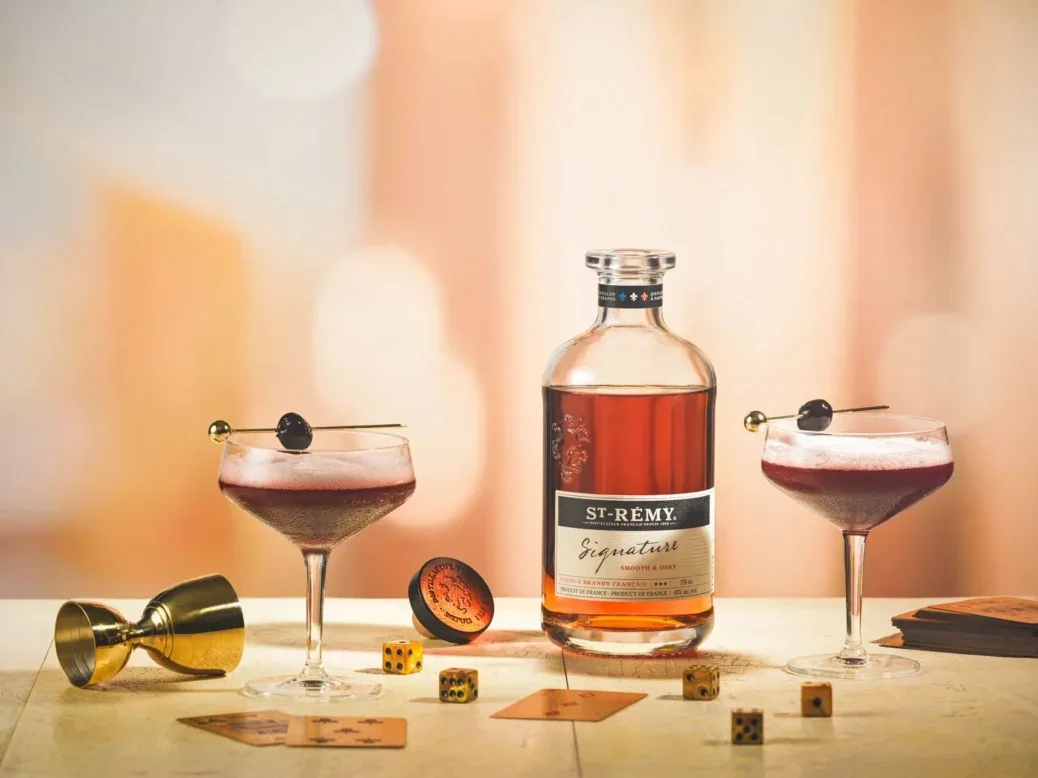 This week's cocktail recipe is made for those who are after something that is very aesthetically pleasing — the St-Rémy Signature Cherrity Starts At Home has a colorful inspiration source.
Pantone, the world's leading color authority, selects its color of the year every December. The announcement is eagerly anticipated as the selected shade shapes the trends for the year ahead. The color finds its way into catwalk shows, fine accessories, stylish home interiors and — cocktails.
The chosen color for 2023 is a striking shade called Viva Magenta, a vibrant pinkish red that is "inspired by the red of cochineal, one of the most precious dyes belonging to the natural dye family as well as one of the strongest and brightest the world has know," according to Leatrice Eiseman, Pantone's executive director. The color was announced at Art Basel in Miami.
[See also: Exceptional Cocktail Recipes from Mortlach and Talisker]
The St-Rémy Signature Cherrity Starts At Home cocktail has a deeper, richer hue thanks to the inclusion of St-Rémy Signature Brandy, sherry, and cherry puree. The signature brandy is matured in two types of oak casks and has a smooth, mellow flavor with notes of oak, vanilla, and dried fruit.
This recipe was created by Bryson Ryan, a Chicago-based beverage manager, as part of a mixology competition. This cocktail was selected as one of the winners.
Ingredients:

1 1⁄2 oz St-Rémy Signature Brandy
1 oz cherry puree
1⁄4 oz PX sherry
1⁄2 oz sugar cane syrup
1 pinch smoked sea salt
1 egg white
Method

Add ingredients to a shaker. Dry shake for 30 seconds without ice. Add ice and shake again until well chilled. Strain into a coupe and garnish with a maraschino cherry.