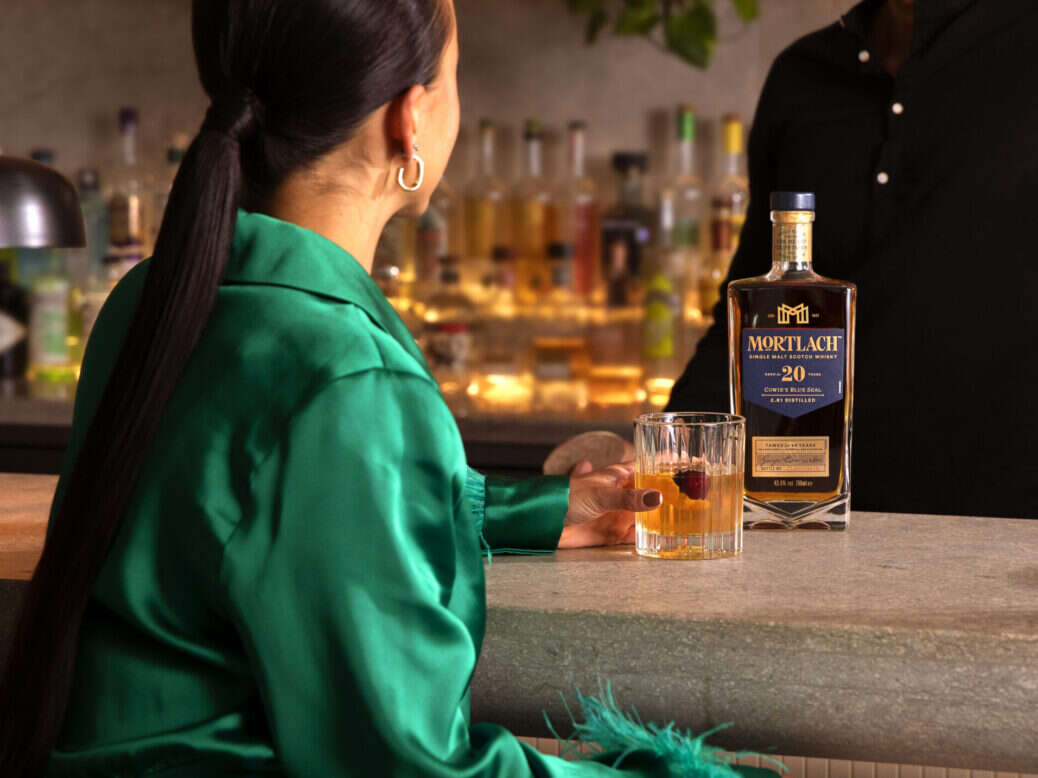 With short days, long nights and a brisk chill in the air, there are few things more warming than a good dram of well-aged whisky. For aficionados, the Mortlach 20 Year Old and Talisker 25 Year Old are so precious that they should be drunk straight (and nowhere near a cocktail recipe). But by using the right ingredients in the right proportions, their rich and complex flavor profiles can be complimented rather than diluted.
Diageo, the owning company of both Mortlach and Talisker, is encouraging fans of its world-class distilleries to experiment with even its finest expressions. Whereas you might see whisky as the perfect nightcap, these cocktails have been created to bring whisky to the front of proceedings this festive season.
Diageo's global ambassadors have developed two cocktail recipes that bring out the very best in both the Mortlach 20 Year Old and Talisker 25 Year Old while retaining that all-important warmth that makes Scotch whisky such a fitting spirit for this time of year.
So as the holiday season reaches its crescendo, Diageo has provided Elite Traveler with two sophisticated recipes for you to try at your next gathering.
[See also: Finn Thomson is Telling Whisky's Untold Story]
Mortlach 20 Year Old Old Fashioned
Mortlach, colloquially known as the Beast of Dufftown, is renowned for producing a rich and heavy spirit. Left to sit in sherry casks for two decades, the 20 Year Old is a true old-fashioned Scotch whisky: dried fruits, baked apples, Christmas spices and oaky notes. It's what many whisky drinkers consider to be the quintessential flavor profile. Bottled at 43.4% ABV, it's ripe for both experienced drinkers and a wider audience.
This Old Fashioned recipe amplifies the whisky's sweetness with a bit of sugar and black cherry bitters. A dash of water (according to taste) helps bring out the whisky's complex profile. Gunn says: "The rich intensity of Mortlach 20 Year Old stirred down in a classic Old Fashioned is an indulgent and delightfully decadent way to create an Exceptional Moment this festive season"
[See also: Johnnie Walker Princes Street is Scotch Whisky's New HQ]
Ingredients:
Large cube of ice
Dash of water
1 tsp sugar
50ml Mortlach 20 Year Old
2 dashes black cherry bitters
1 cherry
1 twist of orange

Method:

Add the sugar, bitters, and water to a mixing glass and muddle until the sugar dissolves. Add some ice and the Mortlach 20 Year Old, stirring for a few minutes. Strain into a rocks glass with the large block of ice and garnish with a cherry and a twist of orange.
Talisker 25 Year Old Ocean Point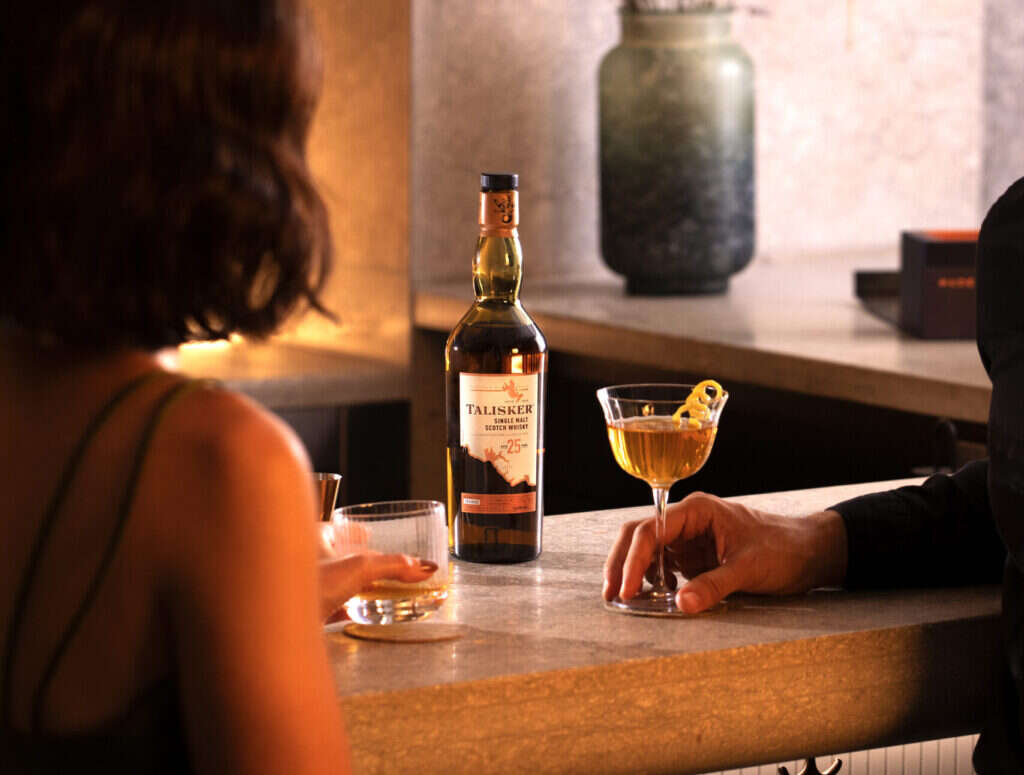 Talisker was the only distillery located on the dramatic Isle of Skye for many years. Today, with the Scotch whisky boom ongoing, it shares the island with a newbie but has nonetheless established itself as the go-to whisky for the wild-at-heart. It is a characterful dram and can certainly hold its own among other ingredients.
Exposed to the wild winds of the North Atlantic, the ocean influences everything Talisker does. That influence can be tasted in the whisky it produces, with a healthy dash of brine and sea salt making its way into every cask. This Ocean Point cocktail is another homage to the distillery's location and is designed to accentuate its delicate balance of sweet and sour.
Jenna Ba, global whisky ambassador at Diageo, and creator of this cocktail says: "It's a rich and complex cocktail that opens up to some unexpected flavors. The herbal liqueur beautifully accentuates the chili chocolate and woody notes."
Ingredients:
50ml Talisker 25-Year-Old
10ml Yellow Chartreuse
25ml Sweet Vermouth
Dash of orange bitters
Dash of Angostura bitters
Twist of lemon

Method:
Add all of the ingredients bar the twist of lemon to a cocktail shaker and shake over ice until frosty. Strain well into a chilled coupe glass and garnish with a twist of lemon. This serve can also be prepared in advance. Dilute with 15% water and place it in the fridge ahead of serving and pour straight into a frozen glass.
To find out more about Diageo's Exceptional Moments campaign, visit diageorareandexceptional.com
See more Cocktail of the Week recipes here.
[See also: Drew Mayville on Creating the Last Drop Distillers Kentucky Blend]