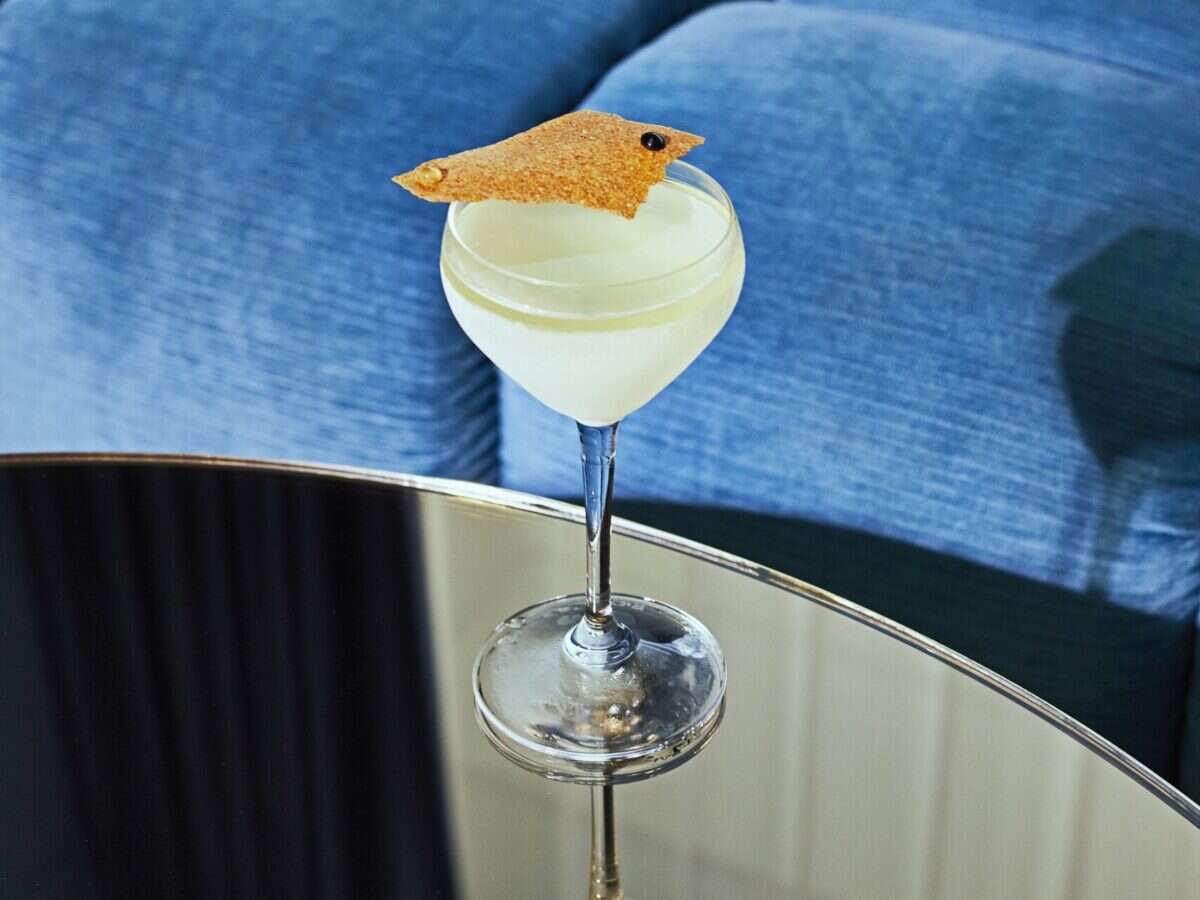 It has been a popular month for martinis in London. Sales of the iconic cocktail go through the roof when a certain secret agent powerslides his way back into popular culture. For many the boost in sales is short-lived, but not at Lyaness. One of the city's most revered cocktail bars has consistently counted its Cereal Martini recipe among its most popular.
When bartending pioneer Ryan Chetiyawardana won World's Best Bar with Dandelyan in 2018, many assumed he would enjoy years of living off the name. Instead, he shut the doors, tore it down and started again. Lyaness emerged from the ashes and has since proved Dandelyan was anything but a one-hit wonder.
Dark interiors were exchanged for light blues and greens, but at its heart not much changed. The cocktails were still out of this world, both in imagination and execution. Simultaneously simple and devilishly complex, classic recipes are reinvented with the inclusion of one unique ingredient.
Take the bar's famous vegan honey, a recreation of honey's natural sweetness using a complex structure of sugar syrups. It is a remarkable length to go to, but as a result, its secret recipes are near-impossible to recreate. That's why if you want the Cereal Martini in its truest form, there is only one place to go. So we went.
The nutty concoction tones down the harshness of a standard vodka martini using seeded vermouth and a unique yeast called Golden Levain. This mixture of live and roasted cultures turns the martini a golden color, akin to a lightly-toasted brioche bun. Just like a brioche bun, the recipe dances between sweet and savory, toying with the tastebuds as it evolves on the palate. The interplay is further accentuated by the inclusion of a sourdough crisp on top, served with lemon gel on one side and an olive gel on the other.
So, how do you go about making such a complex concoction at home? The team at Lyaness has kindly provided an exclusive at-home alternative for Elite Traveler readers to save you the trouble of mixing yeast cultures.
Ingredients
70ml Ketel One vodka
15ml seeded vermouth
Ingredients for seeded vermouth
30g each of sunflower seeds, pumpkin seeds, white sesame and golden linseed
750ml 

Martini

 Bianco
750 ml Noilly Prat
Method
To make seeded vermouth
Toast the seeds in the oven for 18 minutes at 350F degrees fan, until perfectly toasted
Add to the vermouth in a vacuum-sealed bag and poach for 30 minutes at 140F
Filter the liquid – keep the seeds for garnish, after having dried them again
To make the martini
Combine 70ml vodka and 15ml seeded vermouth in a glass with ice and stir (sorry, 007)
Serve in a chilled glass
Lyaness Cocktail Bar, Sea Containers, 20 Upper Ground, London, SE1 9PD, lyaness.com