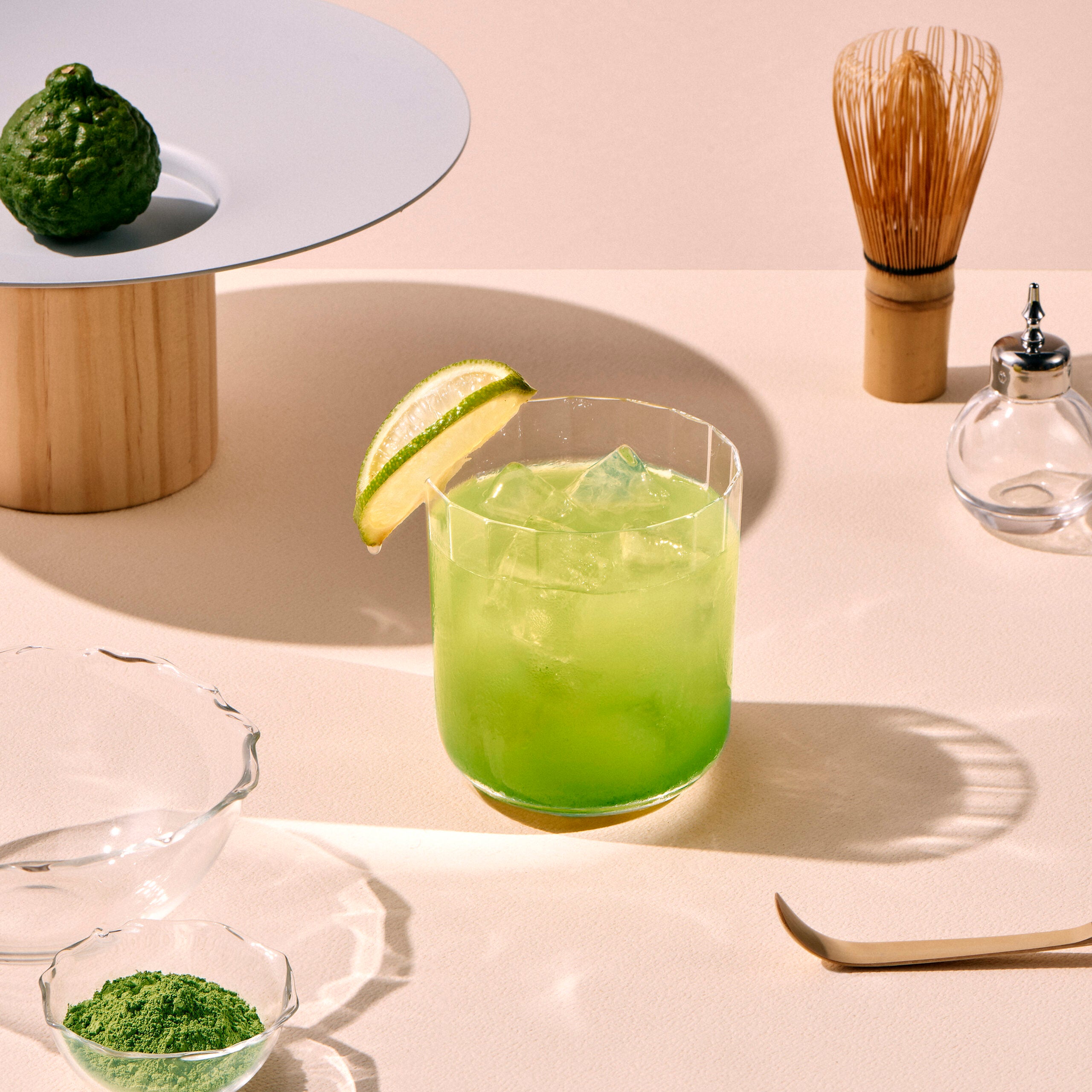 If you are staying strong for dry January, we salute you. But if you are looking to scale back on your alcohol consumption by adding something with a number of health benefits to your after-work cocktails, then consider this Matcha Margarita from Cointreau.
Matcha is a fine powder made from ground green tea leaves, giving it a vibrant green hue. Like all teas, it is made from the tea plant Camellia sinensis. But, unlike all teas, the plants used for matcha are cultivated differently and mainly grown in Japan. The green tea plants that are used for matcha are grown in the shade for around four weeks before harvest. Avoiding direct sunlight means that there is an increase in chlorophyll production and amino acid content.
[See also: Sustainable Whisky and Spirits for Eco-Conscious Drinkers]
Matcha dates back to the Tang Dynasty in China, which spanned the 7th to 10th centuries. The Tang Dynasty would steam tea leaves to then form into bricks, making tea harvests easier to transport and trade. Matcha is also used in traditional Japanese tea ceremonies. These time-honored ceremonies are focussed around the preparation, serving and drinking of matcha — a practice favored in Zen Buddhism. Matcha was brought to Japan in 1191 and became an important item in Zen monasteries, as well as being a much-loved drink of the upper classes of society. 
The Cointreau Matcha Margarita is simple to create at home (no ceremony required, unless that's your thing). The matcha powder gives the margarita a striking green hue while the Cointreau and lime juice provide a zingy, citrus taste.
Ingredients:
1oz Cointreau

2oz Blanco Tequila

.75oz Fresh Lime Juice

0.5 bar spoon Matcha Green Tea Powder
Method:
Combine all ingredients in a cocktail shaker. Add ice and shake until well-chilled. Strain into a chilled Old Fashioned glass. Garnish with a lime slice. Sip and enjoy.