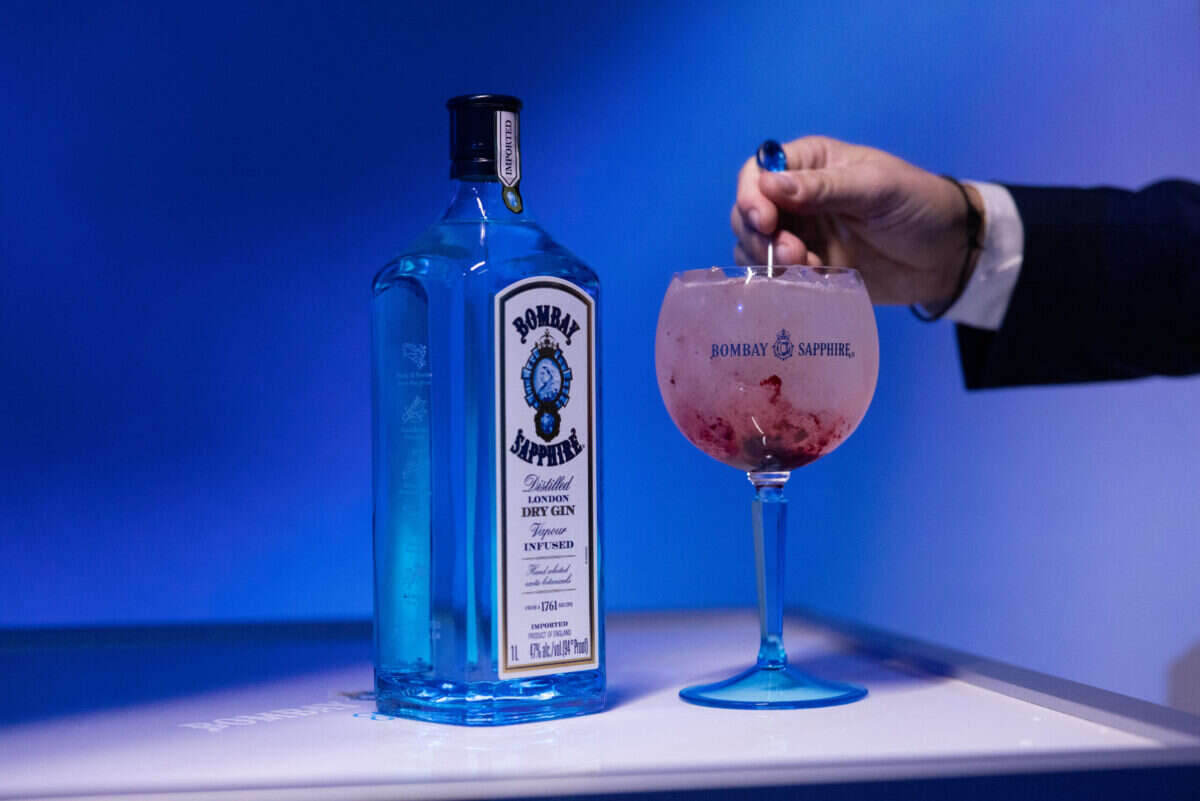 Art often provokes a visceral reaction, as does a really good G&T after a particularly long day. Considering both can be a treat for the senses, Bombay Sapphire has collaborated with contemporary sculptor Dan Lam on a one-of-a-kind project, with cocktail included. 
Lam is best known for her 'drippy' sculptures. Using non-traditional materials of polyurethane foam, acrylic paint and epoxy resin, the goo-like sculptures often dangle and drip over shelf edges and onto the floor beneath. Lam uses bright and sometimes neon colors in the sculptures, as well as intermixing different textures like spikes and smooth blobs. 
In October 2021, Bombay Sapphire hosted the first-ever 'sensory auction' where one of Lam's sculptures was auctioned off. However, the piece did not go to the highest monetary bidder, but to the person who had the strongest sensorial reaction. Held at the Lume Gallery in New York, the auction's goal was to make art more accessible. 
Art aficionados were invited to view Lam's sculpture and 'neuro-aesthetics' were used to measure brainwaves and unconscious sensory reactions. 
For the sculpture itself, which appeared to ooze out of the wall, Lam considered the vibrant color seen on Bombay Sapphire's recognizable bottle. The neon-sapphire shade is paired with hints of white, mimicking the pairing of the gin with tonic. Lam drew parallels with how her sculptures are created and how gin is distilled; the many complex layers of both.
At the event, a specially-created cocktail The Dan & Tonic was served when guests were viewing the sculpture. The Dan & Tonic uses lemon tonic water for a fresh and sharp hint of citrus. The blackberry puree mimics Lam's 'drippy' sculpture style. 
Ingredients:
1.5 oz Bombay Sapphire

5 oz Fever Tree Lemon Tonic

¼ oz Edible Blackberry Puree
Method:
To make blackberry puree, muddle 3-5 berries. Build Bombay Sapphire and tonic in a balloon glass with fresh ice. Serve with the resin in its own paint jar. Pour resin over the cocktail and use a stir rod to incorporate as much or as little as you would like.