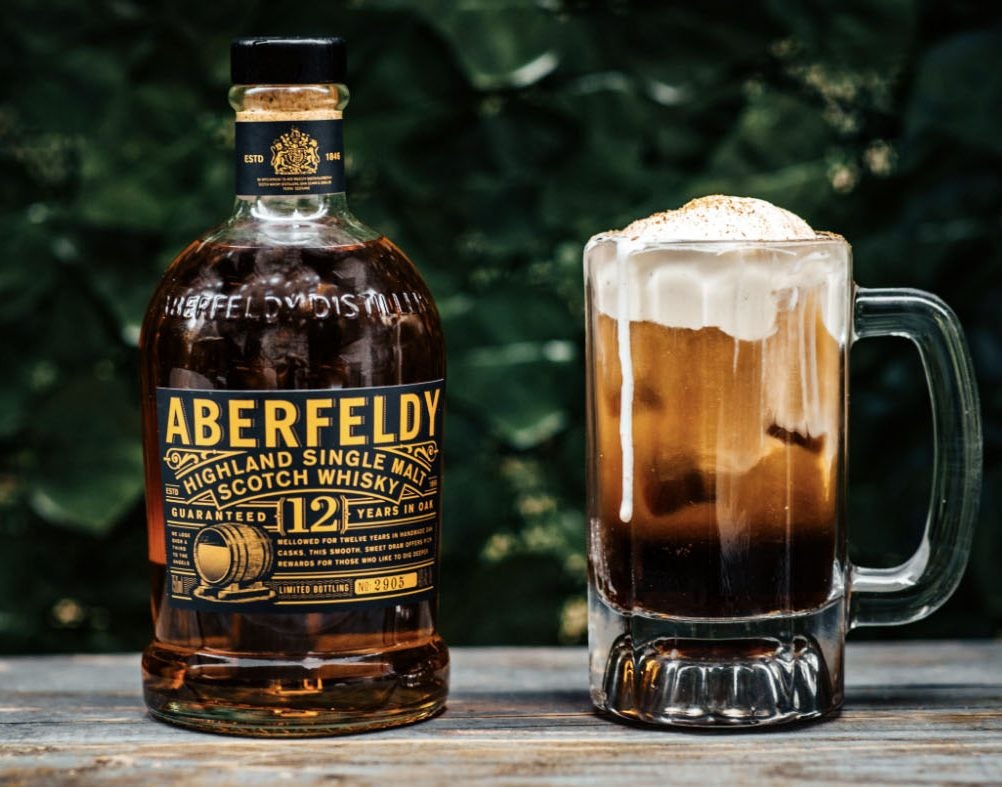 The Firecracker Float cocktail is a boozy take on the American classic, serving up a taste of nostalgia along with Aberfeldy's 12 Year Old single malt Scotch whisky.
Aberfeldy is a small, pretty market town at the foot of the Scottish Highlands (and was immortalized by beloved poet Robert Burn's The Birks Of Aberfeldy). It's in this picturesque pocket of Perthshire countryside that Dewar's Aberfeldy working distillery resides. 
With a storied history behind it, the brand dates back to 1846. Businessman John Dewar Sr created the brand which rose to fame in the US when Andrew Carnegie sent a keg of Dewar's Scotch whisky to the White House for President James Garfield's inauguration (Carnegie later sent the same gift to President Benjamin Harrison). Dewar Sr's two sons took over the business and built the Aberfeldy distillery in 1896.
[See also: Elite Traveler's 2021 Top Adventures]
Since its inception, the brand has won countless awards for its many offerings and is credited with creating the pioneering process of combining whisky in oak casks to allow the blend to age as one within the casks. After the blend is created, it is returned to an oak cask to age further. 
While the root beer float doesn't date back quite as long (a number of people claim to have invented it in the US in the late 1800s), it is an American classic. The recipe for the Firecracker Float calls for Aberfeldy 12 Year Old Single Malt Scotch Whisky, known as the 'Golden Dram.' It is distilled with water from the Pitilie Burn, known for its high-quality water and deposits of alluvial gold. The malt is smooth and sweet with citrus and honey notes.
Ingredients:
2 oz Aberfeldy 12 Year Old Single Malt Scotch Whisky

½ oz local honey syrup (2:1 local honey: boiling water. Mix to fully integrate and let cool before using) 

Root Beer 

Vanilla Ice Cream
Method:
Add Aberfeldy 12 Year Old and honey to a tall, chilled glass. Add ice cream and top with chilled root beer.