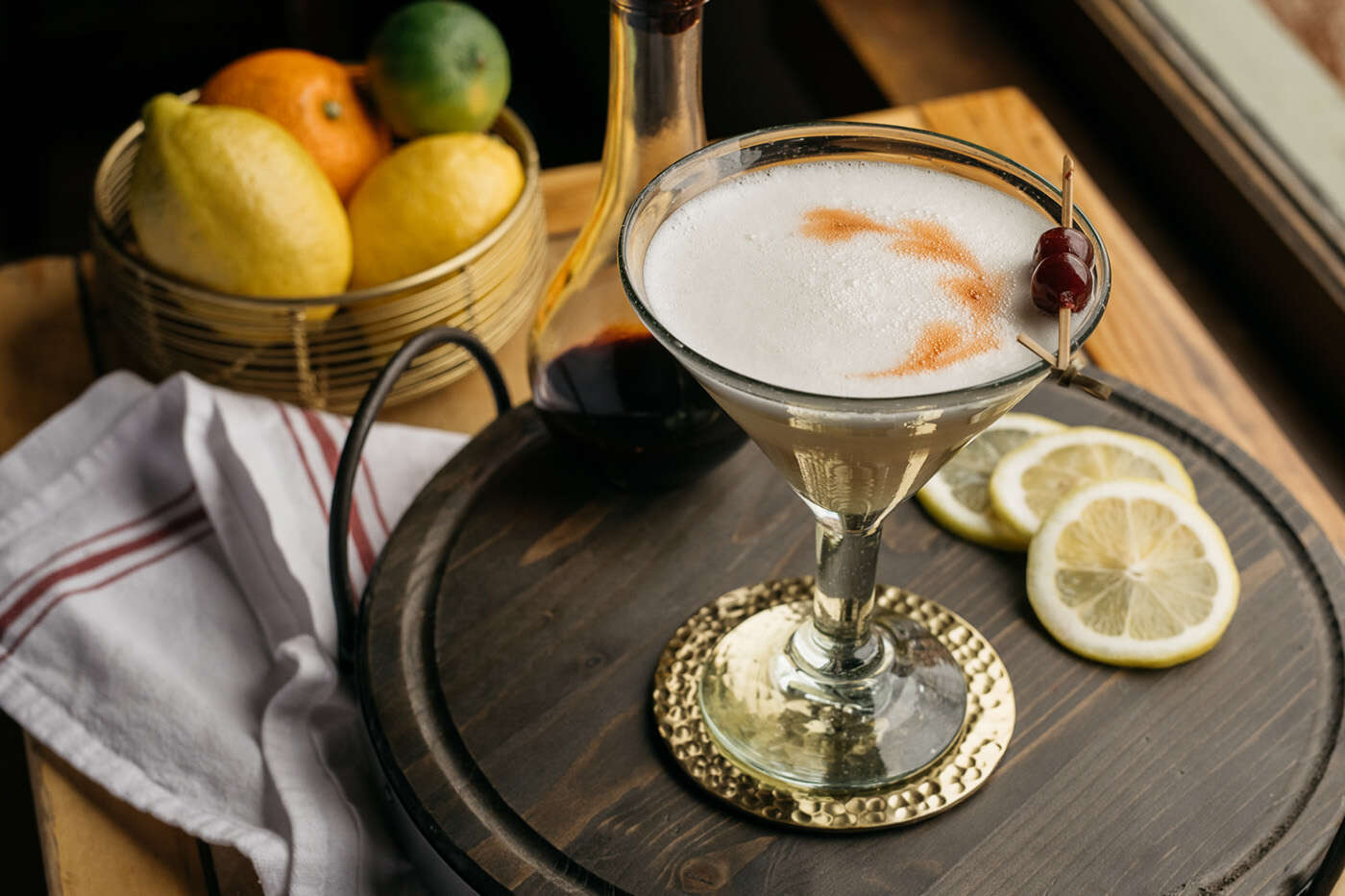 As with many beloved cocktails, the whiskey sour has a storied past and many supposed inventors of the libation. 
The first written record appeared in 1862, in a book by Jerry Thomas called The Bartender's Guide: How To Mix Drink. The recipe then appears in a Wisconsin newspaper in 1870, but two years later Elliot Staub, a former ship steward, supposedly invented the drink in a bar in Peru. 
But the sour's story goes back even further. Sailors aboard naval ships would spend months at sea and would not always have a reliable water source. So sailors would take gin, rum and whiskey to quench their thirst. Developing scurvy was also a worry whilst at sea, and so lemons and limes were taken on board to help stave off the disease. And so, the citrus fruits would be mixed with a spirit to keep sailors hydrated and to keep scurvy at bay. 
There are a number of iterations of the recipe. When an egg white is used, it is also known as a Boston Sour. If a few bar spoons of red wine are floated on top, you've got yourself a New York Sour.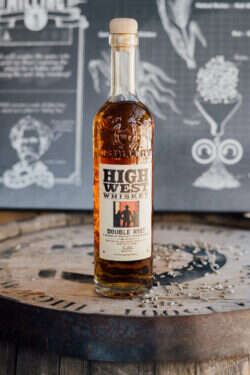 This recipe from High West Distillery also has quite the history. Located in the Wasatch-Uinta mountains in Wanship, Utah, just 25 minutes outside of Park City and 40 minutes from Salt Lake City,  it is the first legally licensed distillery in the state since the end of the American Prohibition. Plus, it is the world's only 'ski-in distillery.' 
This whiskey sour recipe uses High West's Double Rye!, created from two rye whiskeys. The younger of the two is produced in a column still and has notes of cinnamon, clove, anis and eucalyptus. The older rye is made using a pot still and adds a touch of caramel and woody vanilla richness. 
Ingredients:
2 oz Double Rye!

0.75 oz fresh lemon juice

0.5 oz simple syrup

1 egg white

Brandied cherries 

Angostura bitters
Method:
Chill a martini glass in the fridge. Add all ingredients to a cocktail shaker with ice and shake until chilled. Strain back into the cocktail shaker and shake again with no ice (reverse dry shake). Double strain into a chilled martini glass. Garnish with Angostura bitters and brandied cherries.
See more Cocktail of the Week recipes here.