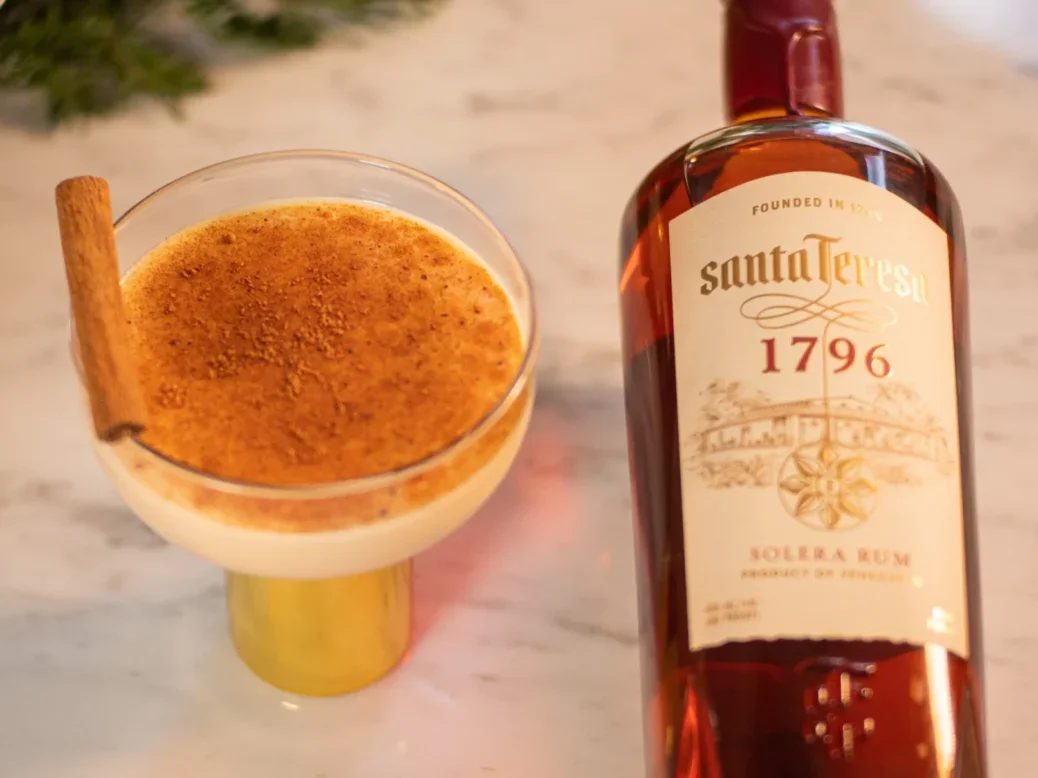 Christmas cocktails are in a genre of their own — spicy, creamy, warming… and usually on the indulgent side.
This week's recipe, the Ponche Crema, can be created en masse for your holiday guests. Or just for you, if you're particularly thirsty. The recipe is the result of a collaboration between Santa Teresa 1796 (a historic Venezuelan rum) and Garcia Nevett Chocolate (a Miami-based chocolatier).
The Ponche Crema is a popular festive liqueur that originated in Venezuela, before quickly being brought over to nearby Tobago and Trinidad. As such, recipes for the drink can vary depending on the region. But the main ingredients typically include dairy cream or milk, sugar, eggs, and rum. Other spices such as cinnamon, nutmeg and vanilla are added, too. It's traditionally served cold or over ice.
[See also: Dictador Generations En Lalique Sparks New Era for Rum]
The rum-based beverage inspired Garcia Nevett Chocolate's award-winning chocolate, also named the Ponche Crema. Instead of using eggs and condensed milk, the chocolate is made with caramelized white chocolate and Ron Santa Teresa 1796.
This recipe pays homage to the original liqueur's recipe and uses Santa Teresa 1796, the world's only rum that uses the solera technique during the aging process.
Ingredients:
2 cans of condensed milk
2 ⅔ cups of water
8 egg yolks
1 ½ cups of Santa Teresa 1796
Pinch of nutmeg
Method: In a large pot, mix the condensed milk with the cups of water and egg yolks. Cook at low heat, constantly stirring with a wooden spoon. Make sure not to boil or it might break. Take off the heat once it has thickened slightly, coating the back of a spoon. Add the rum and let it cool. Pass through a sieve into your preferred bottle and put in the fridge. Serve cold.