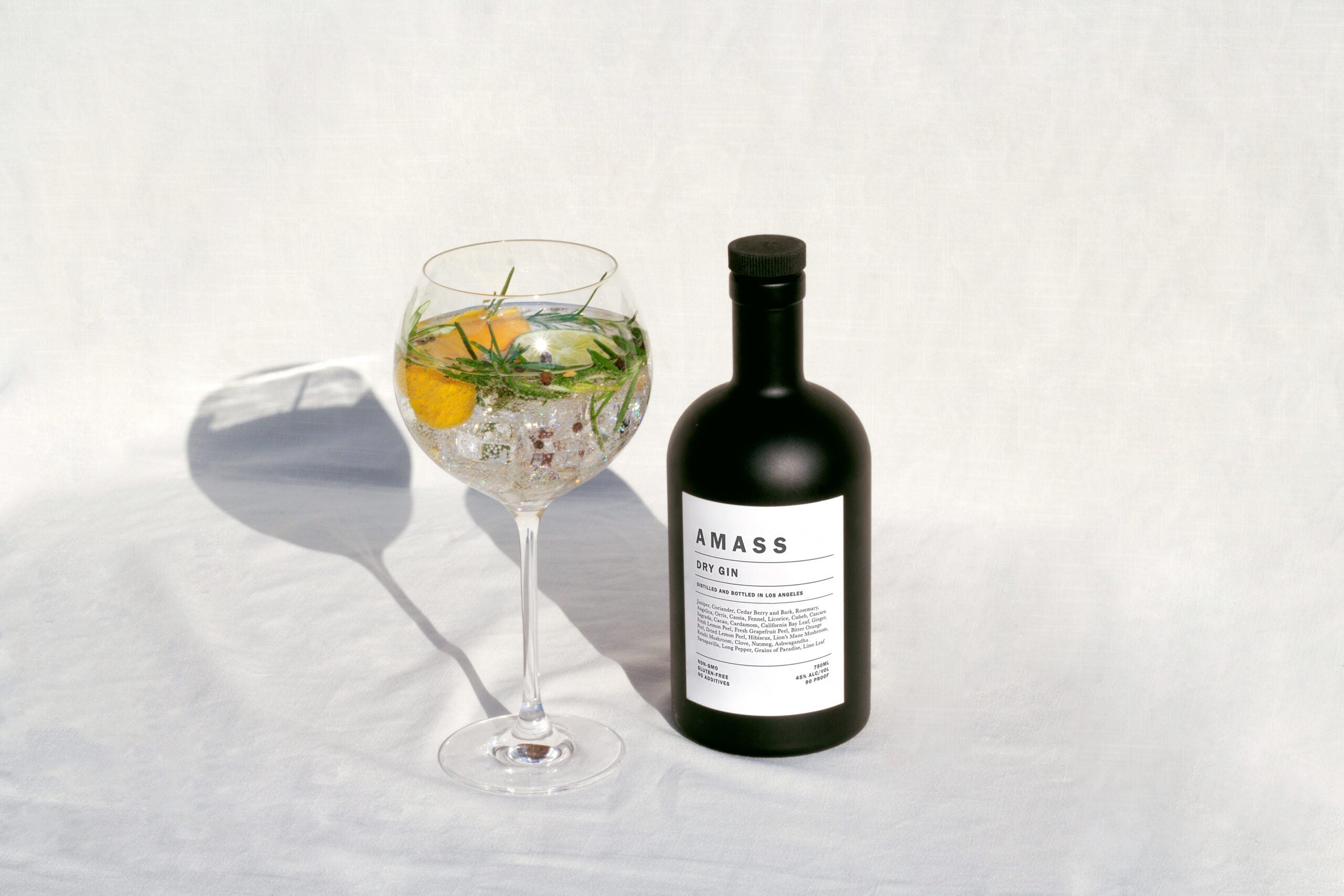 Amass Dry Gin is distilled and bottled in Los Angeles. Inspired by the City of Angels, it is distilled with 29 botanicals, including the indigenous California Bay Leaf. The plant is normally found in Northern California, but made its way down the coast and into Amass's master distiller Morgan McLachlan's backyard, before finding its way into a bottle of the gin.
The bay leaf, combined with Cascara Sagra, bring bright top notes of fresh citrus. Reishi Mushroom and Lion's Mane Mushroom bring earthy, umami notes. Cardamom, Hibiscus and Cacao provide a vibrant flavor.
This recipe, The Spanish Love Affair, is simple, refreshing and delicious. Best enjoyed alfresco on a late summer's evening.
Ingredients
—2 oz AMASS DryGin
—4 oz Tonic Water
—Rosemary, grapefruit peel and lime, for garnish
Method
Pour gin and tonic water over ice in a Copa de Balon glass. Garnish with rosemary, grapefruit peel and lime.