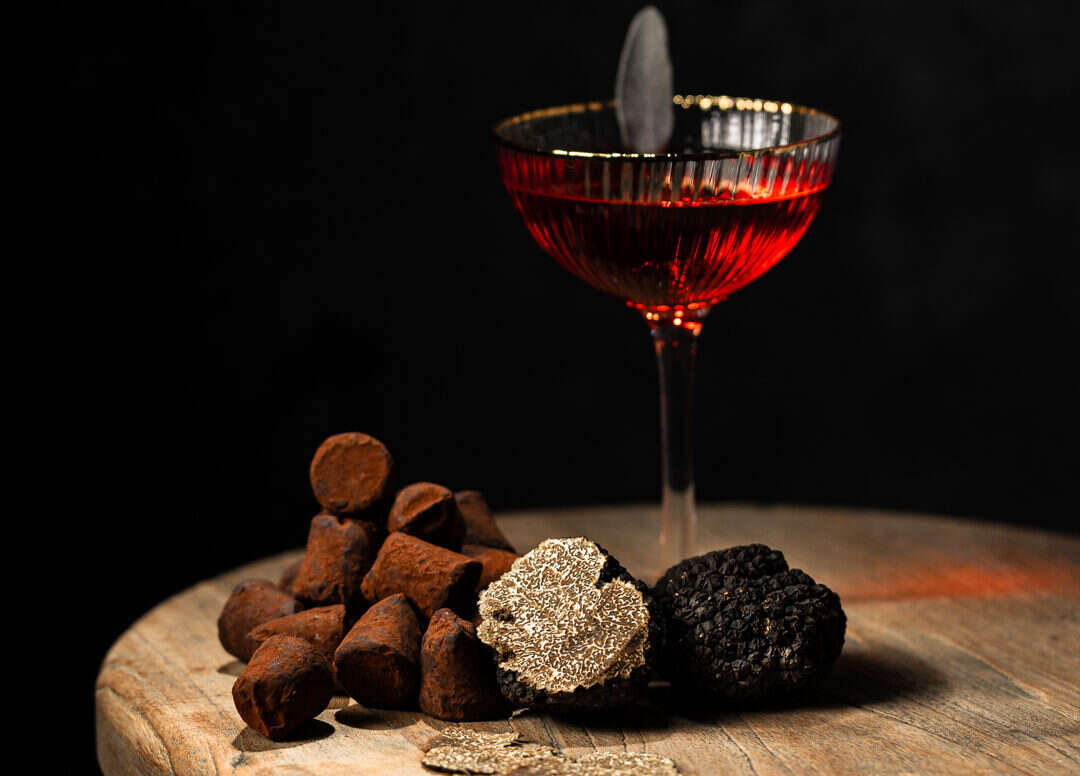 When William and Lucy Lowe (co-founders of the Cambridge Distillery) were out at dinner one evening, they were presented with an after-dinner drinks list. After perusing said list, they did not find any white spirits. And so, the idea for the Truffle Gin was born. 
No strangers to imaginative blends, the Cambridge Distillery has been awarded 'The Most Innovative Distillery in the World' three times consecutively. The company offers a 'gin tailoring' service, by invitation only, where master distiller William Lowe creates a bespoke gin blend.
Pegged as the world's first digestif gin, the Truffle Gin is created with white truffle from Alba in Piedmont, Italy. The region is a veritable mecca for gourmands, and it is home to the annual Fiera Internazionale del Tartufo Bianco d'Alba (or The International White Truffle Festival). The Alba white truffle is highly sought-after and one of the most expensive in the world. 
The Truffle Gin, much like the other gins that the distillery produces, undergoes a process where each botanical is distilled individually. This preserves the purity of the botanical and ensures that no two are treated the same. Separate distillates are then blended to create the spirit. The result? A unique and earthy taste, with notes of fresh pine and basil leaf. 
While the blend can be drunk neat or over ice (the latter is our favorite), it can also be used to elevate classic cocktail recipes. This week's cocktail recipe, The Truffle Negroni, brings a smooth, earthy profile to the beloved aperitivo. 
Ingredients 
30ml Truffle Gin

20ml Campari

20ml Sweet Vermouth

7.5ml Crème de Cassis

1 sage leaf
Method
Pour Truffle Gin, sweet vermouth, Campari and crème de cassis into a mixing glass or jug with ice. Delicately stir well until the outside of the glass feels cold. Strain into a cocktail glass and garnish with a sage leaf.