After a discovery process launched four years ago, the Michelin Guide has announced that 74 restaurants have made the Toronto guide, the first of its kind for Canada. Including one two-star restaurant and 12 one-star eateries, Toronto is not only the first Canadian Michelin guide destination but also the sixth in North America.
Following New York City, Chicago, California, Florida, and Washington D.C, this acknowledgment by Michelin is not only a testament to the thriving high-end gastronomy scene of Toronto but the vibrant diversity of Canada's largest city.
"As a city, we are proud to offer a very diverse and unique culinary scene," John Tory, Mayor of Toronto commented. "That has been made possible from all of the people who come from all over the world to call this city home."
[See also: How the Michelin Star System Really Works]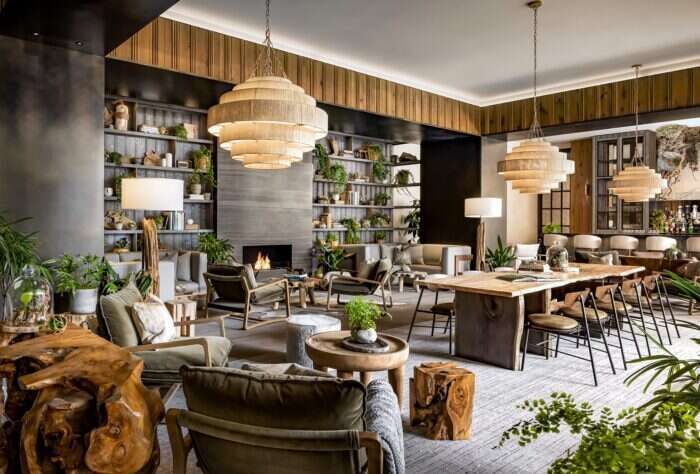 "Now, with this new Michelin Guide in Toronto – the first in Canada – we are able to showcase our city's remarkable food scene. With 74 restaurants selected for Michelin Guide Toronto, we hope more of the world will discover the city's culinary excellence and will consider a visit to our great city," he continued.
With the selection including 27 cuisine types, the two-star restaurant featured is Sushi Masaki Saito helmed by Chef Masaki Saito, in which the menu – which features fish fresh from Japan – includes shirako boldly skewered and grilled over binchotan, and slabs of chutoro saturated in a generous coat of white truffles. Chef Masaki had previously been awarded two Michelin stars for his sushi restaurant in Manhattan.
Acknowledging not only the culinary prowess of Chef Masaki, but also the warmth and hospitality that characterizes Canada on the world stage, the Michelin guide pays tribute to the restaurant's ambiance, stating that "laughter fills the air, thanks to Saito and his jovial team, and for a few blissful hours, the world outside melts away."
And with Vancouver scheduled to be the next Canadian city to get a Michelin guide later this year, 2022 is, naturally, becoming a massive year for the Canadian gastronomy industry, which is still recovering from the impact of Covid-19 and the pandemic's subsequent lockdowns.
"This recognition is a landmark achievement that ushers in a new era of restaurant dining in Canada," said Randy Boissonnault, the Minister of Tourism and Associate Minister of Finance. "Through this strategic partnership, our government is supporting tourism and economic development by attracting new culinary talent and visitors to Canada."
Among the one-star winners is Alo, a modern French restaurant that is consistently ranked among the best restaurants across the globe, and contemporary restaurant Frilu, which while small in size and minimalist in decor, heaves with gastronomical wizardry.
Two Michelin Stars
Sushi Masaki Saito**
One Michelin Star
Aburi Hana*
Alo*
Alobar Yorkville*
Don Alfonso 1890 Toronto*
Edulis*
Enigma Yorkville*
Frilu*
Kaiseki Yu-zen Hashimoto*
Osteria Giulia*
Quetzal*
Shoushin*
Yukashi*