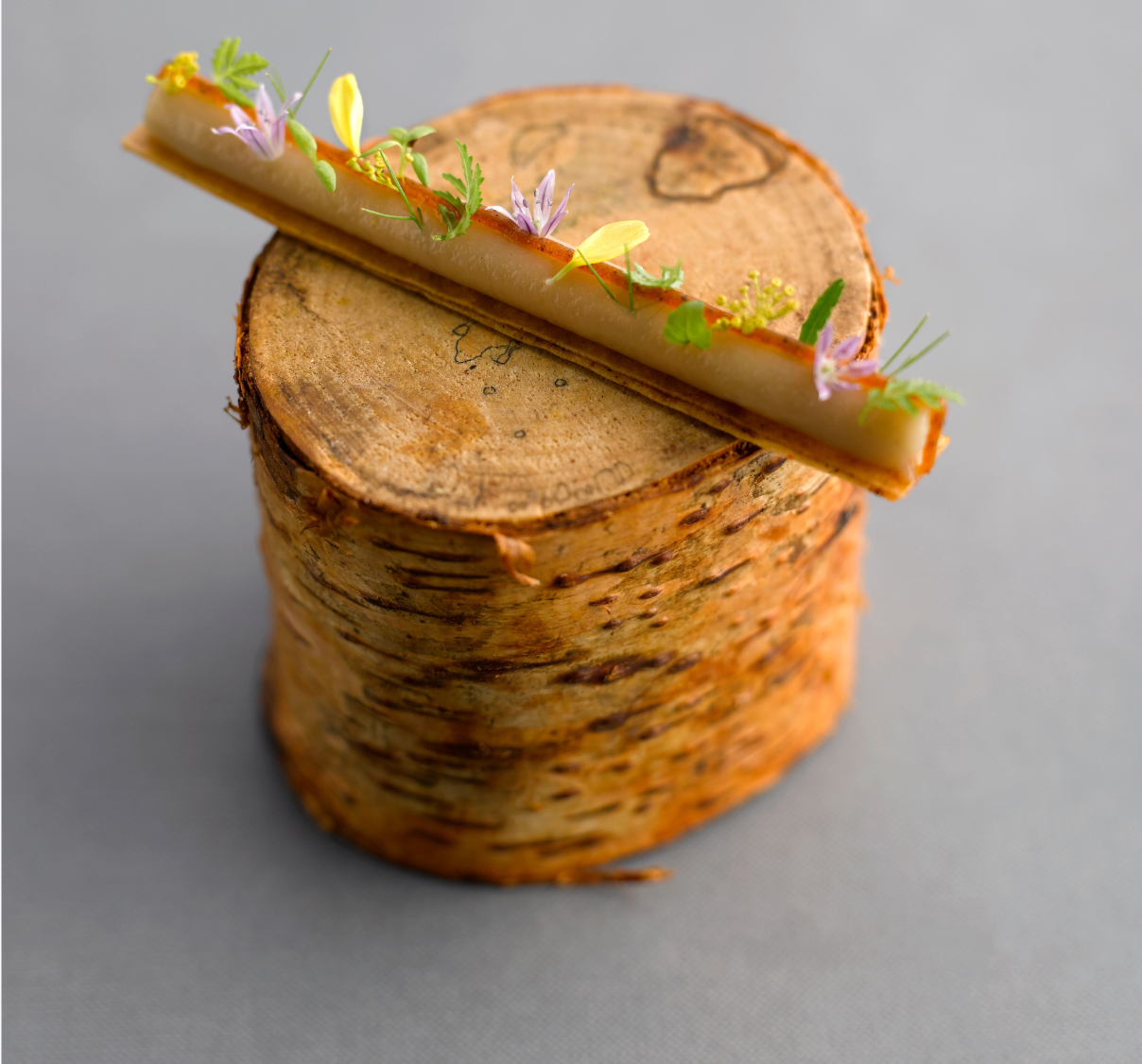 In the latest installment in our ongoing series, Elite Traveler brings you a selection of the best new restaurants, pop-ups and reopenings happening June.
Summer is in full swing and a raft of renowned chefs are ready to inject new concepts into the culinary landscape. Among this latest list is an exciting pop-up that sees one of the world's best restaurants, Wolfgat, come all the way from a small fishing village in South Africa to the center of London.
There is news from one of the USA's most anticipated new restaurants of 2019, Birdie G's, which is finally set to open in Los Angeles following several months of delays. We also visit New York, Paris and Hong Kong to form a truly global list of the best new places to eat in June.
Le Jardinier
New York
A growing number of people are actively trying to reduce their meat consumption for both environmental and ethical reasons, so the opening of Le Jardinier appears to fall in line with the zeitgeist. The new restaurant, which opened in New York last week, describes itself as a "vegetable-driven" eatery. This essentially means that vegetables form a central part of most dishes while animal products play a supplementary role.
Michelin-starred chef Alain Verzeroli, long-time protégé of legendary French chef Joël Robuchon, is behind the Le Jardinier. His vision was to create approachable yet refined vegetable-based dishes, rooted in classic French technique. He will make best use of only the finest seasonal ingredients and sustainably sourced fish, meat and poultry.
"Le Jardinier is focused on modern cuisine utilizing the highest quality vegetables, seasonal ingredients, and fresh herbs," said Verzeroli. "This is the way sophisticated diners are eating globally, and we intend to fill this niche in Midtown."
The beautifully-displayed dishes will be served in a fitting space designed by award-winning Parisian architect Joseph Dirand , renowned for projects including LouLo, Monsieur Bleu and Le Flandrin restaurants in Paris.
Birdie G's
Santa Monica
James Beard-nominated chef Jeremy Fox brings his much-anticipated restaurant concept Birdie G's to Santa Monica this summer. Originally slated for spring, the 120-seat restaurant is finally nearing completion and will host three preview dinners throughout June ahead of its grand opening at the end of the month.
Different chefs from some of the USA's best restaurants will be cooking up a storm across the three evenings, including Kim Alter and Josef Centeno, before Fox closes out the preview series with other members of the Rustic Canyon Family. Tickets for all three nights were snapped up very quickly, but you will not have to wait too long before the restaurant throws open its doors to the wider public.
Birdie G's will serve the comforting and timeless family food that Fox has built his reputation on. The family aspect is further enhanced by the restaurant's name, which pays homage to his daughter Birdie and grandmother Gladys.
Expect vegetables to play a prominent role in the menu like the Badger Flame Beets with whipped goat cheese, rhubarb-pecan "charoset" & horseradish and Crispy Daikon Radish Piccata with herb bread crumbs & a vegan cashew-caper "cream."
Experimental Gastronomy
Amsterdam
Every chef accepts that fine dining is as much about art as it is about taste, but this year's Experimental Gastronomy event will take the immersive restaurant experience to new levels in Amsterdam this month.
For three nights (June 14-16), one of Asia's best chefs, André Chiang, will serve up a special organic vegan tasting menu in collaboration with fifteen artists who have been commissioned to craft custom cutlery and tableware for the occasion.
Chiang's eponymous restaurant came second in the recent Asia's Best Restaurants Awards and 14th in last year's World's 50 Best Restaurants. It also boasts two Michelin stars.
The menu for the event will be different from his typical fare and will be made entirely with ingredients sourced from organic and biodynamic producers found in the Benelux, France and Germany. The event will be hosted at the Gemeenlandshuis, an exceptional waterfront property on the edge of Amsterdam, Holland.
Le Jules Verne
Paris
Change is afoot at the Eiffel Tower. The world-renowned Jules Verne restaurant, which sits on the second floor of the Parisian landmark, 400ft above the city, will next month welcome its first guests since being revamped by the world-renowned Frédéric Anton.
Anton, a three-Michelin-starred chef, takes over from Alain Ducasse, who lost his tender last year following an 11-year stint. It was an acrimonious separation – Ducasse took the owners of the restaurant to court over his eviction – but the new space will finally reopen in June following an extensive refurbishment for Anton and his team.
The brand new seven-course menu ($260) will be an example of classic haute cuisine and include dishes such as Quiberon scallop cooked in its shell, hollandaise sauce with blood orange zest and razor clams à la marinière.
restaurants-toureiffel.com/en/jules-verne-restaurant
Louise
Hong Kong
Julien Royer had just claimed the title of Best Restaurant in Asia when he announced a brand-new project and his first outside of Singapore. The French Michelin-starred chef has won critical acclaim for his work at Odette, but is now splitting his time between Asia's best restaurant and Louise, a new Hong Kong eatery that throws open its doors in June.
Louise, which sits in the space previously occupied by Aberdeen Street Social at PMQ in Sheung Wan, will offer a much more casual experience than Odette and serve dishes inspired by Royer's French upbringing.
"Louise allows me to really go back to my roots and rediscover the heritage recipes that I grew up with," Royer told Michelin upon the announcement. "I want to create a comforting, heart-warming experience for guests. Even though the Hong Kong audience is global and diverse, we all find familiarity and nostalgia when quality ingredients and honest cooking are brought together in a warm atmosphere."
View this post on Instagram
jiagroup.co/whats-new/meet-louise
Siren at The Goring
London
One of the United Kingdom's best-loved chefs, Nathan Outlaw, takes up residence in a new seafood restaurant at the iconic London hotel The Goring in June. It aims to be a more casual dining space than their flagship The Dining Room restaurant, which boasts a Michelin star and will remain unchanged.
Outlaw has been brought in to design a menu that creates understated yet brilliant seafood dishes. The chef will draw on his culinary background to highlight Cornish produce in the restaurant's seafood menu. He learnt to cook seafood while working with celebrity chef Rick Stein and now has two Michelin-starred restaurants in Cornwall.
Located in the hotel's new orangery, the restaurant will overlook The Goring's garden, with design overseen by Russell Sage, and indoor and outdoor seating.
He commented: "Creating a new restaurant with such an iconic British hotel is a huge highlight in my career. I can't wait to get cooking!"
Wolfgat Residence
London
Wolfgat became the giant killer of the restaurant industry when it was crowned 'Restaurant of the Year' at the inaugural World Restaurant Awards earlier this year. It was the culinary underdog story of the year: Wolfgat's six staff had no formal training when they first opened in 2016 but are now rubbing shoulders with some of the most renowned chefs in the world.
The tiny 20-seat restaurant has naturally become one of the most sought-after in South Africa and sittings are sold out months in advance. If you manage to get a reservation, you must then find your way to the remote fishing village of Paternoster.
This summer, however, Wolfgat will leave their remote outpost and set up shop in the heart of London, giving local gourmands the chance to experience their exceptional fare. Head chef and founder Kobus van der Merwe is hosting a pop-up experience at the Taste of London food festival in Regent's Park for one week this June.
The pop-up will not boast the idyllic ocean view of Wolfgat's residence, but Van der Merwe will be bringing his creativity and team of chefs with him to recreate the experience as best he can. Guests at The Residence will be able to dine with the chef himself as he serves a special paired menu.
london.tastefestivals.com/restaurants/wolfgat