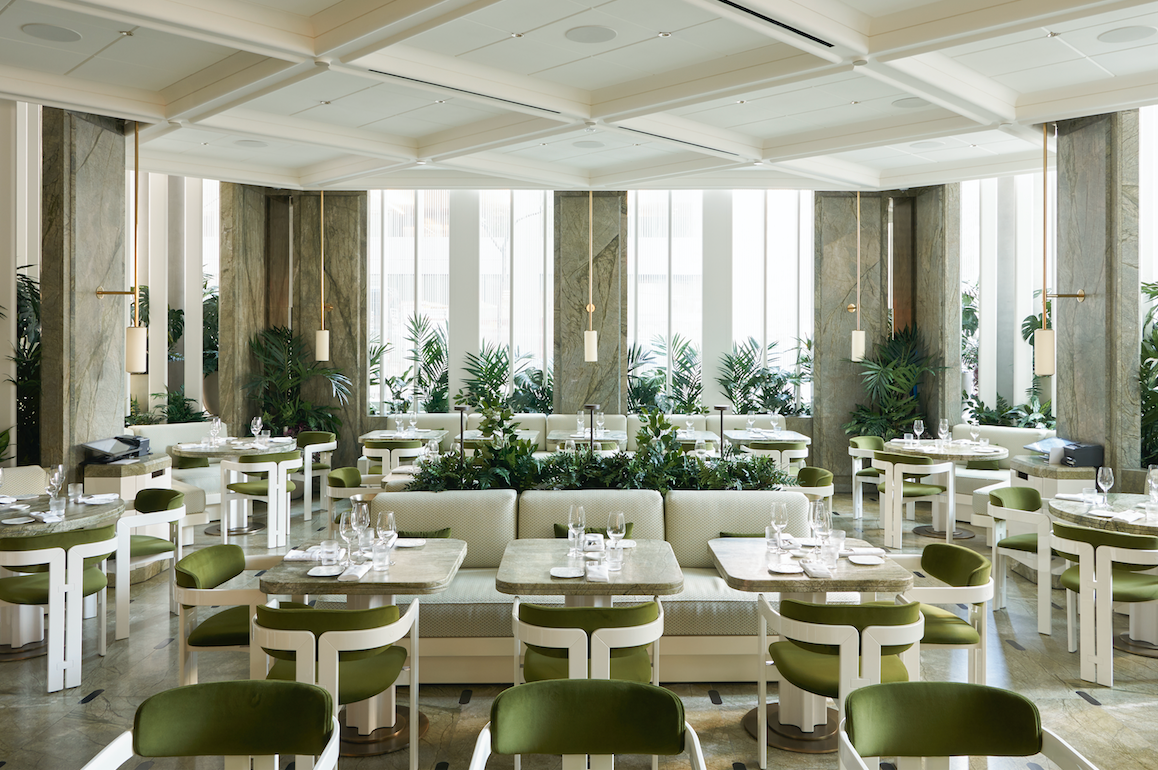 The Michelin Guide 2020 for New York and Westchester has once again proven the city to be the country's top dining destination with 100 stars shared across 76 restaurants. The new guide welcomed eight restaurants to its one-star tier while two restaurants gained two-star status.
The biggest winner of the night was Blue Hill at Stone Barns, which came straight into the Michelin Guide with two stars. Dan Barber's revolutionary farm-to-table restaurant had been ineligible for inclusion until this year after the guide was extended to Westchester. That decision was partially due to Blue Hill at Stone Barns's growing influence on New York's dining scene.
Barber's restaurant is known for creating intricate dishes using mainly vegetables grown in the property's greenhouses and working farm. The concept has since caught wind across the country, but no one has reached Barner's level of intricacy or creativity.
The other new two-star restaurant is Atomix, which has been promoted from its one-star status. Situated in a beautiful townhouse in the Flatiron District, Junghyun and Ellia Park's eatery serves elevated Korean cuisine.
In the one-star category, Chef Alain Verzeroli's cuisine at Le Jardinier made the cut just months after its grand opening. The stunning restaurant in Midtown East, which only opened in May, focusses on seasonality and the best quality products.
As well as the trend for vegetable-focused restaurants, this year's guide also finds favor with casual dining. Estela and Four Horsemen have both long championed a more accessible level of cuisine and have been recognized after years of good work. Oxalis is certainly this year's people's champion after earning one star while keeping prices relatively low – it offers a taster menu for under $100.
Although there are no new three-star restaurants this year, each of the five from the 2019 list has retained its status. This includes Chef's Table at Brooklyn Fare, Eleven Madison Park, Le Bernardin, Masa and Per Se.
Michelin Guide New York City & Westchester County 2020
Three-star restaurants
Chef's Table at Brooklyn Fare
Eleven Madison Park
Le Bernardin
Masa
Per Se
Two Stars
Aquavit
Aska
Atera
Atomix (New)
Blanca
Blue Hill at Stone Barns (New)
Daniel
Gabriel Kreuther
Ichimura at Uchū
Jean-Georges
Jungsik
Momofuku Ko
L'Atelier de Joël Robuchon
The Modern
One Star
Agern
Ai Fiori
Aldea
Bar Uchu (Currently closed)
Batard
Benno (New)
Blue Hill
Bouley at Home
Carbone
Casa Enrique
Casa Mono
Caviar Russe
Claro
The Clocktower
Contra
Cote
Crown Shy (New)
Del Posto
Estela (New)
The Finch
Four Horsemen (New)
Gotham Bar and Grill
Gramercy Tavern
Hirohisa
Jeju Noodle Bar
Jewel Bako
Kajitsu
Kanoyama
Kosaka
L'Appart
Le Coucou
Le Jardinier (New)
Marea
Meadowsweet
The Musket Room
Nix
Noda
NoMad
Odo (New)
Okuda
Oxalis (New)
Oxomoco
Peter Luger
The River Café
Satsuki
Sushi Amane
Sushi Ginza Onodera
Sushi Inoue
Sushi Nakazawa
Sushi Noz
Sushi Yasuda
Tempura Matsui
Tuome
Ukiyo (New, but currently closed)
Uncle Boons
Wallsé
ZZ's Clam Bar