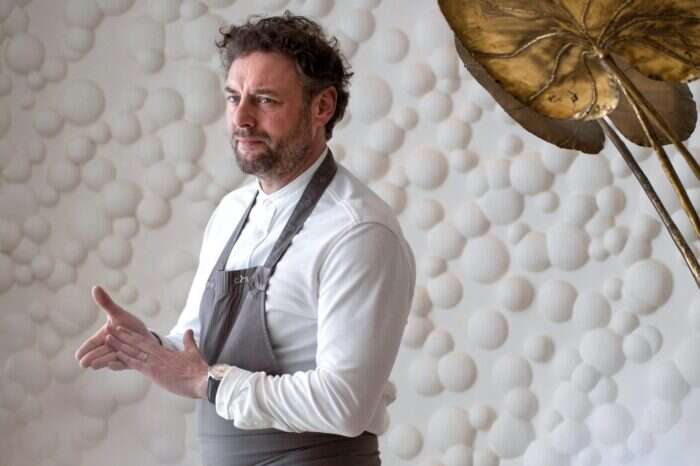 We truly live in a golden age of fine dining. Every year the Michelin guide expands; every week a new hotshot restaurant opens up; and everyday cities across the world are abuzz with the offerings of tastes and flavors, each seemingly better than the last. Defining the best fine dining restaurants is difficult. And as for the best dishes themselves? Almost impossible; almost. Andy Haylor investigates the best fine dining dishes of 2017.
Chocolate Millefueille: Les Pres Eugenie (Eugenie Les Bains, France)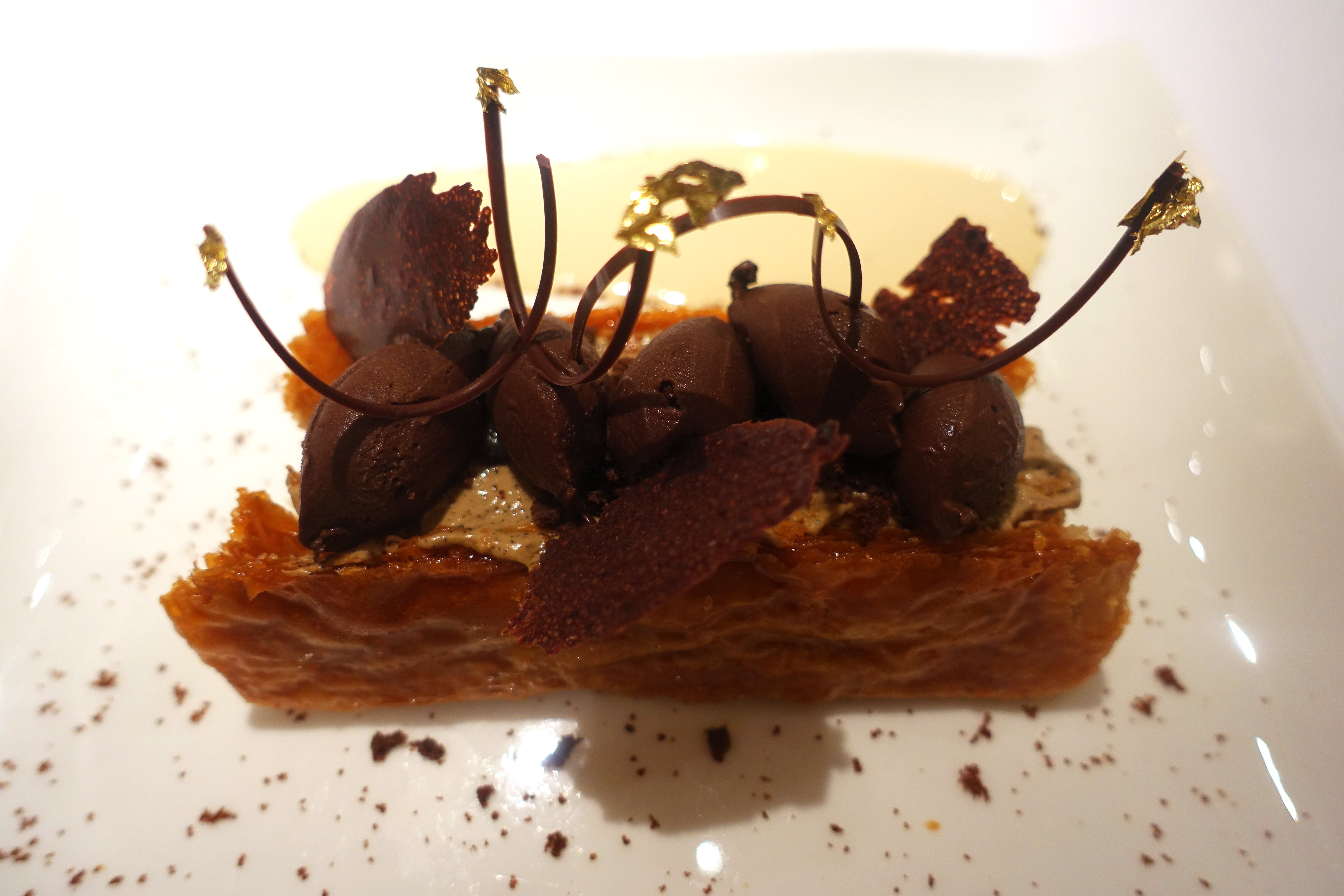 This restaurant in the Landes, in the south west of France, has held three Michelin stars for forty years. Its head chef, Michel Guerard, is 84 years old at the time of writing yet is still in the kitchen for virtually every service. The restaurant makes the most of the superb local produce of the region, and is deceptively simple in style: nothing is on the plate that need not be there. The pastry here in particular is without parallel anywhere, shown in dishes such as chocolate millefeuille, the pastry sublime.
Cheese Tuiles: Hotel de Ville (Crissier, Switzerland)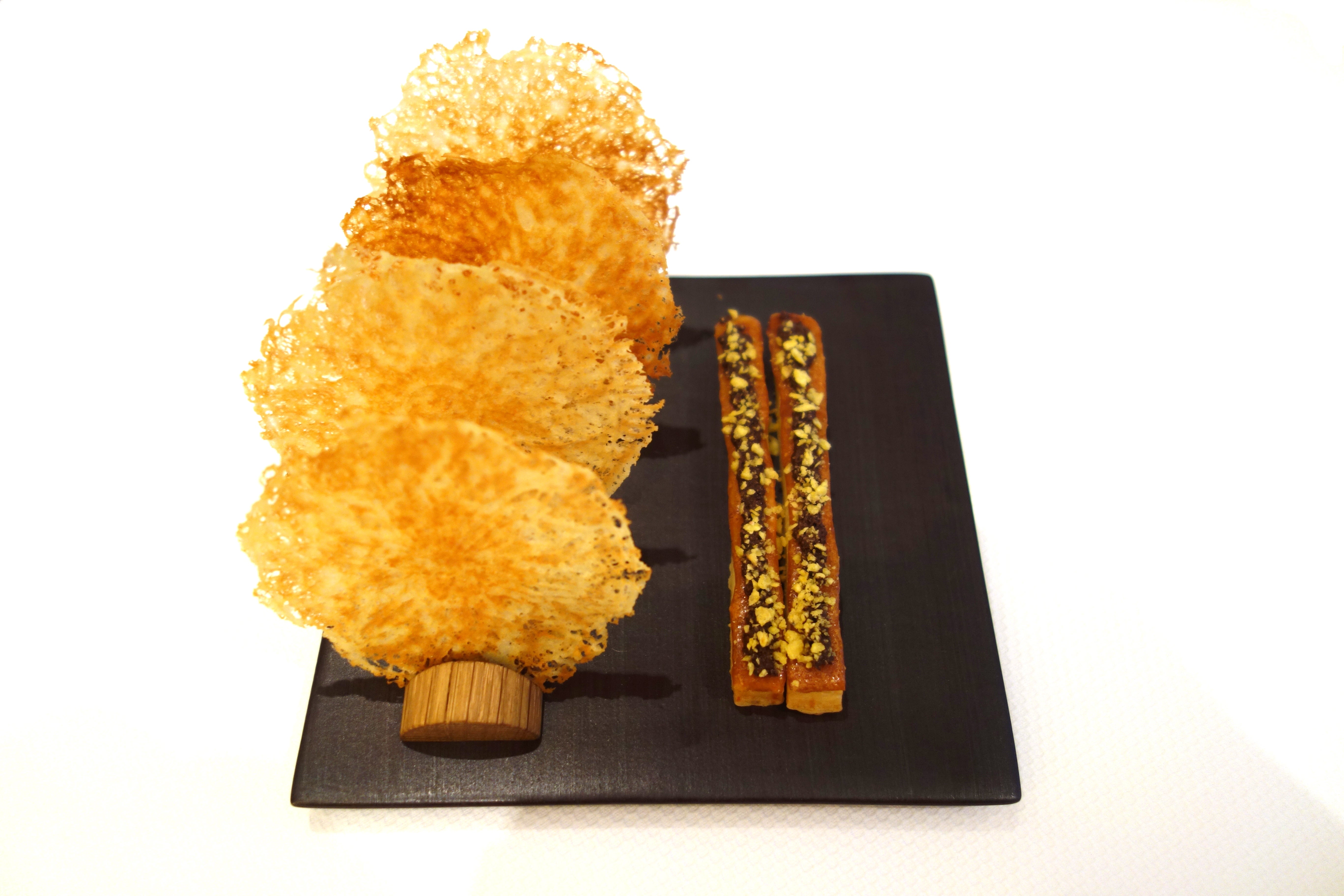 This restaurant near Lausanne has held three Michelin stars under four different chefs since it was set up in 1971 by the legendary Fredy Girardet.  Now Franck Giovannini heads the kitchen, and the standard is every bit as high. Hotel de Ville serves classic French cuisine, and its silky, deeply flavoured sauces in particular are things of beauty. A dish of stunningly delicate gruyere tuiles with deep cheese flavour, accompanied by a pair of superb puff pastry fingers topped with black olive and Parmesan is an example of the delights to expect here.
Steelhead Trout Roe: Alinea (Chicago, USA)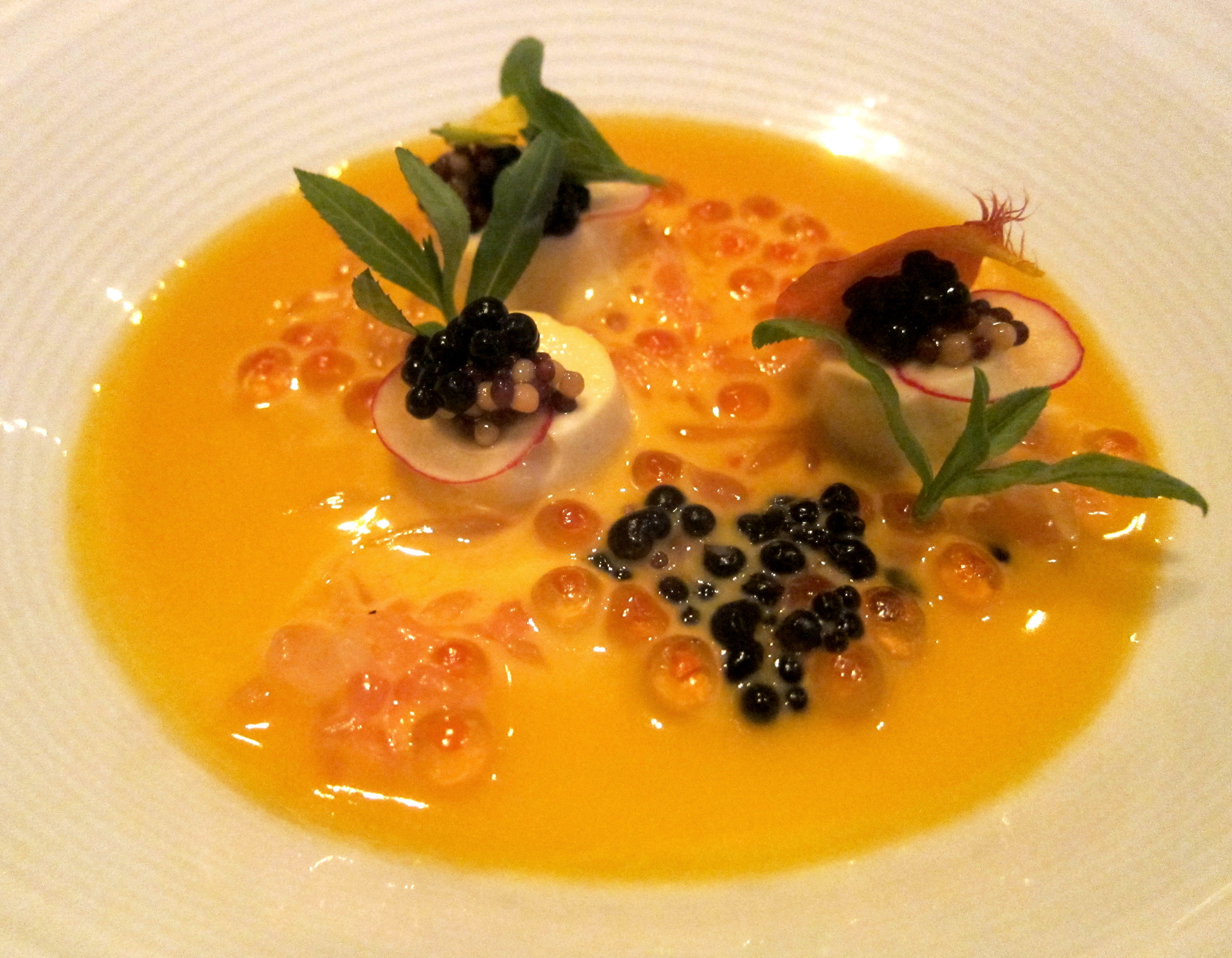 Alinea is as far away from classical French cooking as you can get, with chef Grant Achatz known for his modernist and experimental cuisine. Unusual flavor combinations and unfamiliar textures appear on the plate. In lesser hands such culinary wizardry can fall flat, but Alinea never loses sight of the importance of flavor and balance in its dishes. After a recent refurbishment a greater sense of theatre has been introduced into the dining experience, but I won't spoil the surprise. It walks a culinary tightrope but never falls off. Expect to enjoy exotic dishes such as steelhead trout roe with a sauce of cured grapefruit and spices.
Fish with White Asparagus: Ryugin (Tokyo, Japan)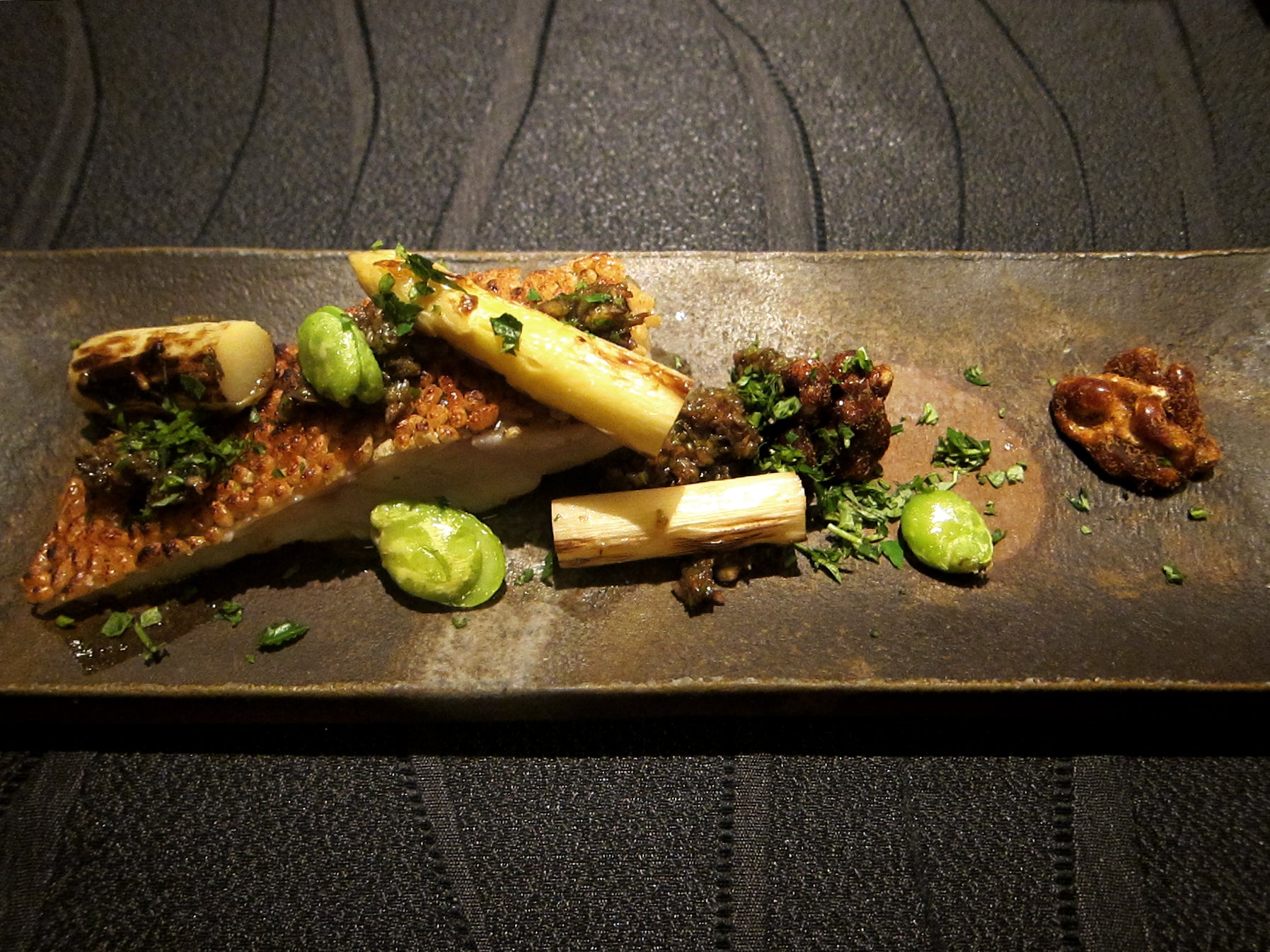 Ryugin takes the tradition of kaiseki Japanese fine dining and reinvents them for the modern era. There is still the great emphasis on ultra-seasonal ingredients, but the kitchen uses state of the art culinary gadgets to showcase these. A dessert of candied strawberry frozen in liquid nitrogen with hot strawberry jam is an example of the modern techniques brought into play here. You may enjoy dishes such as local fish that has been charcoal grilled and served with white asparagus and Japanese.. Chef Seiji Yamamoto is a truly gifted and inventive chef, single-handedly rewriting the rules of kaiseki dining.
Turbot and Morels: Schloss Berg (Pern Nening, Germany)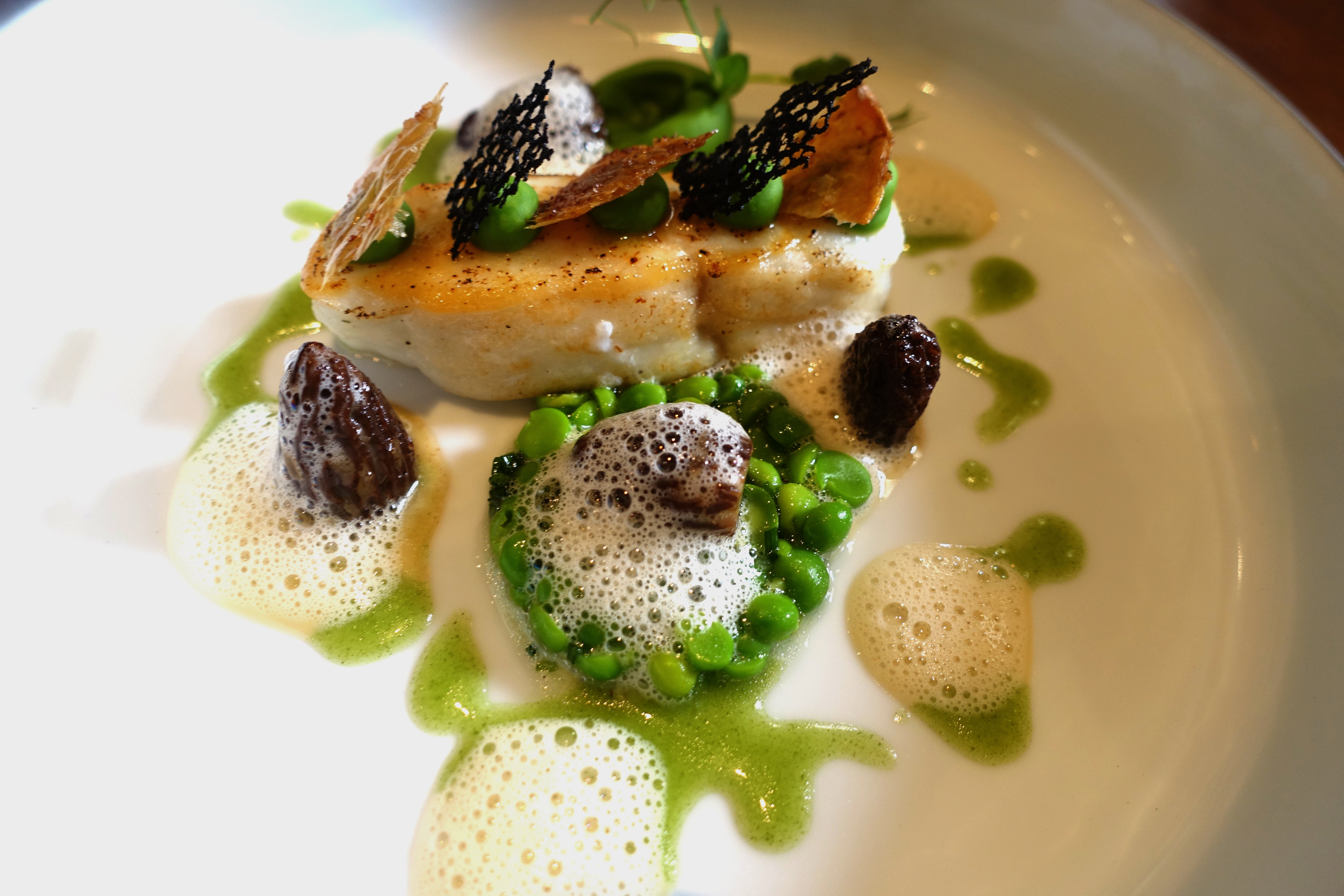 In a 12th century building not far from Luxembourg is Schloss Berg, where chef Christian Bau creates elaborate dishes that frequently have Asian influences but are rooted in the technique of classical French cooking. The ingredients are impeccable, and the dishes that you may be served could a magnificent turbot with morels, crisp chicken skin, peas and vin jaune sauce. The chef is so confident of retaining his three Michelin stars, which he has held since 2005, that he has the symbols tattooed on his arm.
John Dory: Troisgros (France)
The Troisgros family are part of French culinary history, with Pierre Troisgros earning three Michelin stars in 1968, a level it has stayed at ever since. The kitchen has gone through generations of Troisgros chefs, with Peter's son Michel taking over from him. Michel's own son Cesar was in charge of the kitchen at my last visit, and the standard is as high as ever. Dishes include John Dory cut into rings and filled with black truffle, and crayfish with white wine and black pepper sauce and superb locally grown vegetables.  Desserts maintain the exemplary standard, with deceptively simple apple baba and hazelnut soufflé flawless examples of the skill of the pastry section.
Petit Pois: Guy Savoy (Paris, France)
Guy Savoy is one of the iconic chefs of France, his Paris restaurant having held three Michelin stars since 2002. The emphasis is on top quality luxury ingredients shaped into exquisite dishes by superb culinary technique. You may enjoy tartlets of wild mushrooms with black truffles, or a signature dish of green peas in several different textures with poached egg.  You might finish with a rich but carefully balanced desert of chocolate mousse with lime and a chocolate fondant. Guy Savoy is currently rated the best restaurant in the world on La Liste, a "meta list" of other guides.
Main Dish: Mizai (Kyoto, Japan)
The traditions of kaiseki dining, the most elaborate of the Japanese dining styles, go back centuries and Kyoto is its home. It is hard to choose from the many fine restaurants here but my favourite is Mizai, a tiny place in the pretty Maruyama Park. Your meal will unfold as a series of beautifully presented, delicate little courses of ultra-seasonal ingredients. Depending on the time of year you may enjoy top quality sashimi, exquisite matsutake mushrooms and tender Japanese beef.
Mizai has been rated number one in the whole of Japan on local restaurant guide Tabelog, and reservations are notoriously difficult to obtain.
Red Mullet: Cheval Blanc (Basel, Switzerland)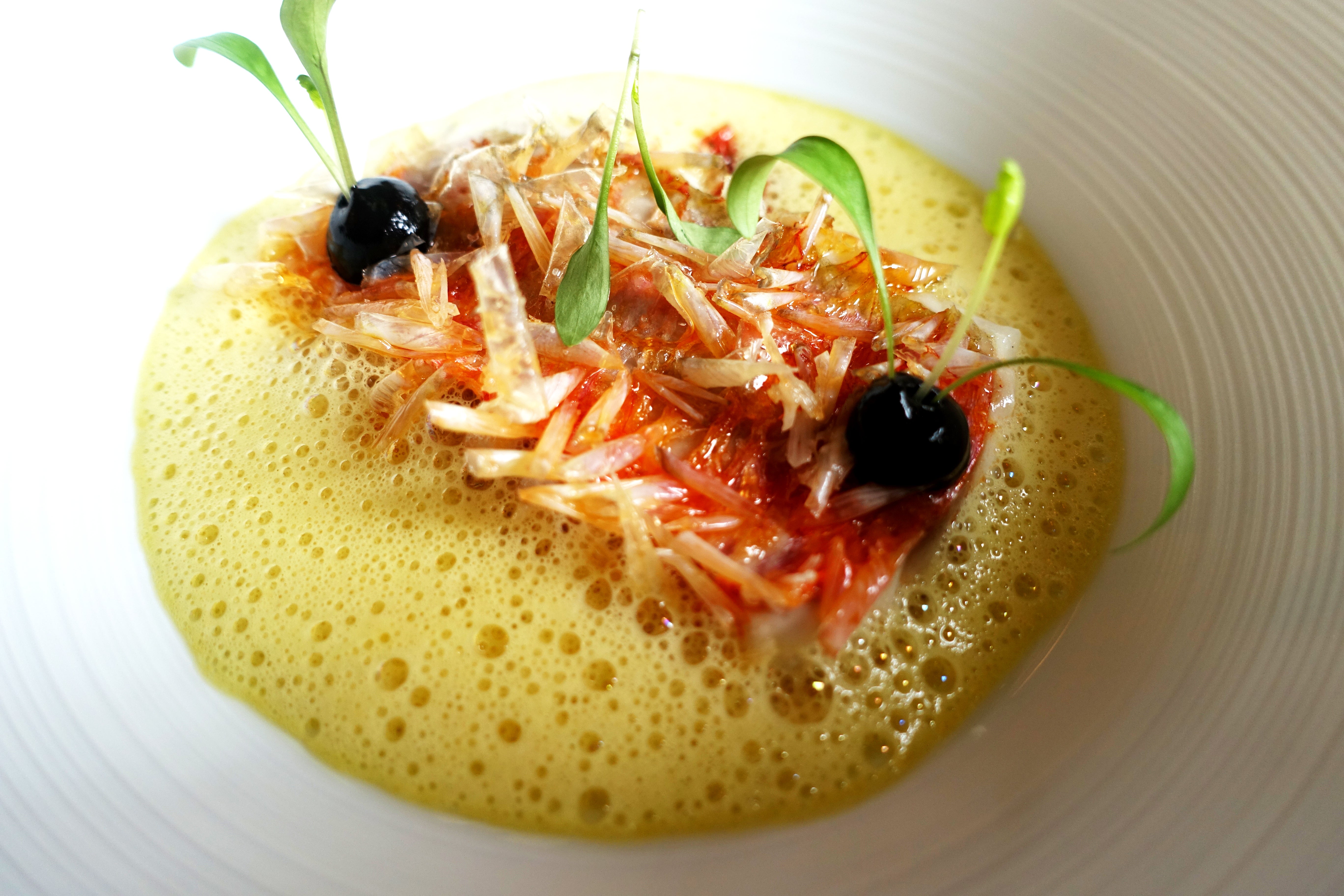 The historic Three Kings Hotel in Basel is home to three Michelin star Cheval Blanc, its handsome dining room looking out directly over the Rhine. Here Peter Knogl produces stunning dishes, rooted in classical technique but with modern touches. You might enjoy a cassolette of white asparagus and morels, or red mullet with crispy scales served with black garlic and saffron sauce.  The exceptional depth and clarity of the sauces here is a feature of the restaurant, along with its emphasis on top quality ingredients.
Saffron Risotto: Le Calandre (Rubano, Italy)
Le Calandre, an hour north of Venice, is the best restaurant in Italy. Its chef Massimiliano Alajmo, is the youngest chef ever to receive three Michelin stars at the tender age of 28. You can opt for either classical or modern Italian menus, and the kitchen shows complete mastery of both. A signature dish is the simple but perfect saffron risotto with liquorice powder. If you go in the winter then you can enjoy white truffles, such as in a dish of ravioli, chicory and ricotta topped with grated white Alba truffles.
Langoustine Ravioli: Robuchon au Dome (Macau, China)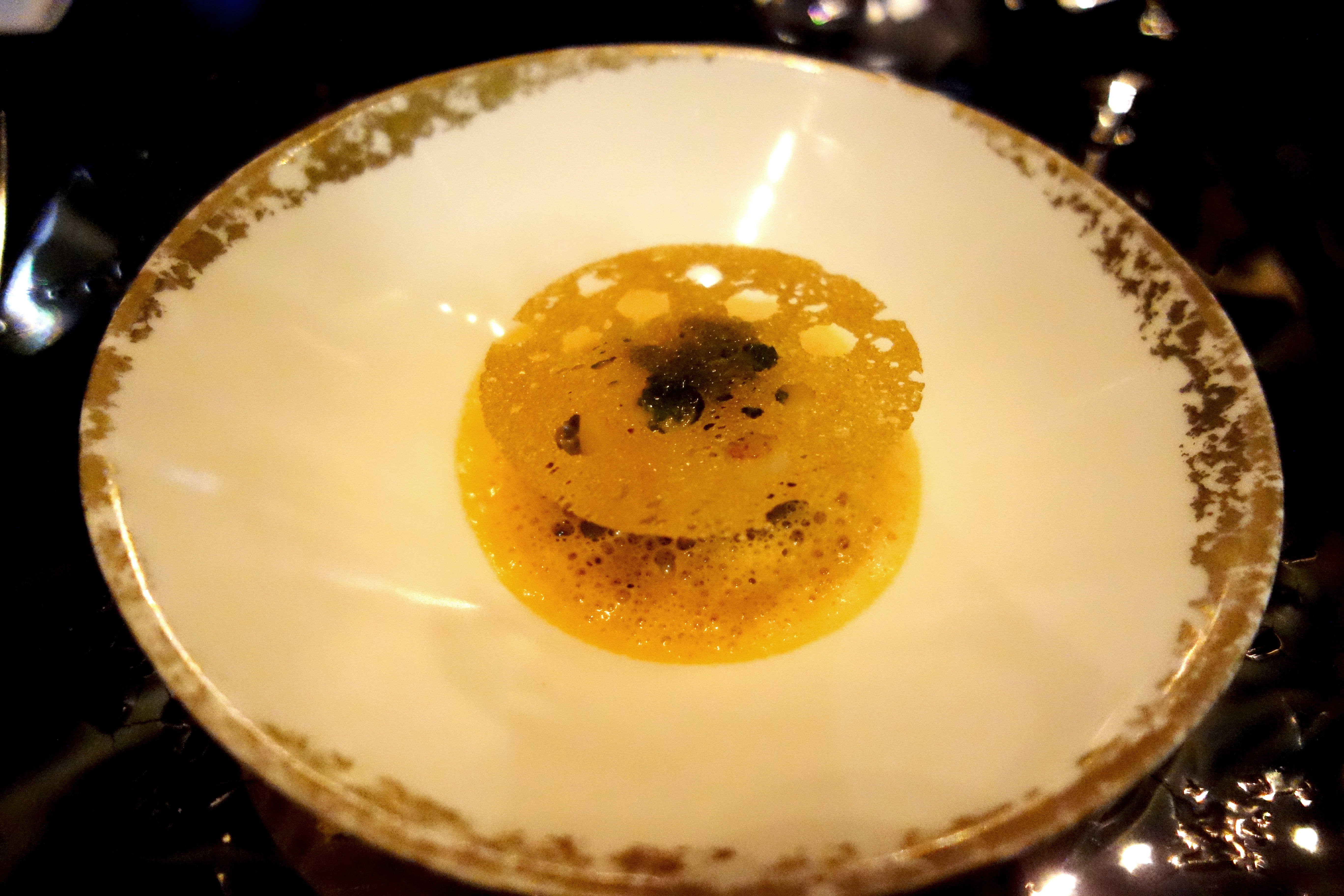 Robuchon au Dome is set in the magnificent glass dome perched at the top of the Gran Lisboa hotel in Macau. The room is ornately decorated and has a commanding view over the city, and the food here represents the pinnacle of modern French cooking. The choicest ingredients are imported from France and Japan, used in dishes such as langoustine ravioli with a shellfish and black truffle veloute topped with a delicate pepper tuile. The level of cooking here is consistently top notch, and thoroughly deserves its three Michelin stars.
Cherry Dessert: Pic (Valence, France)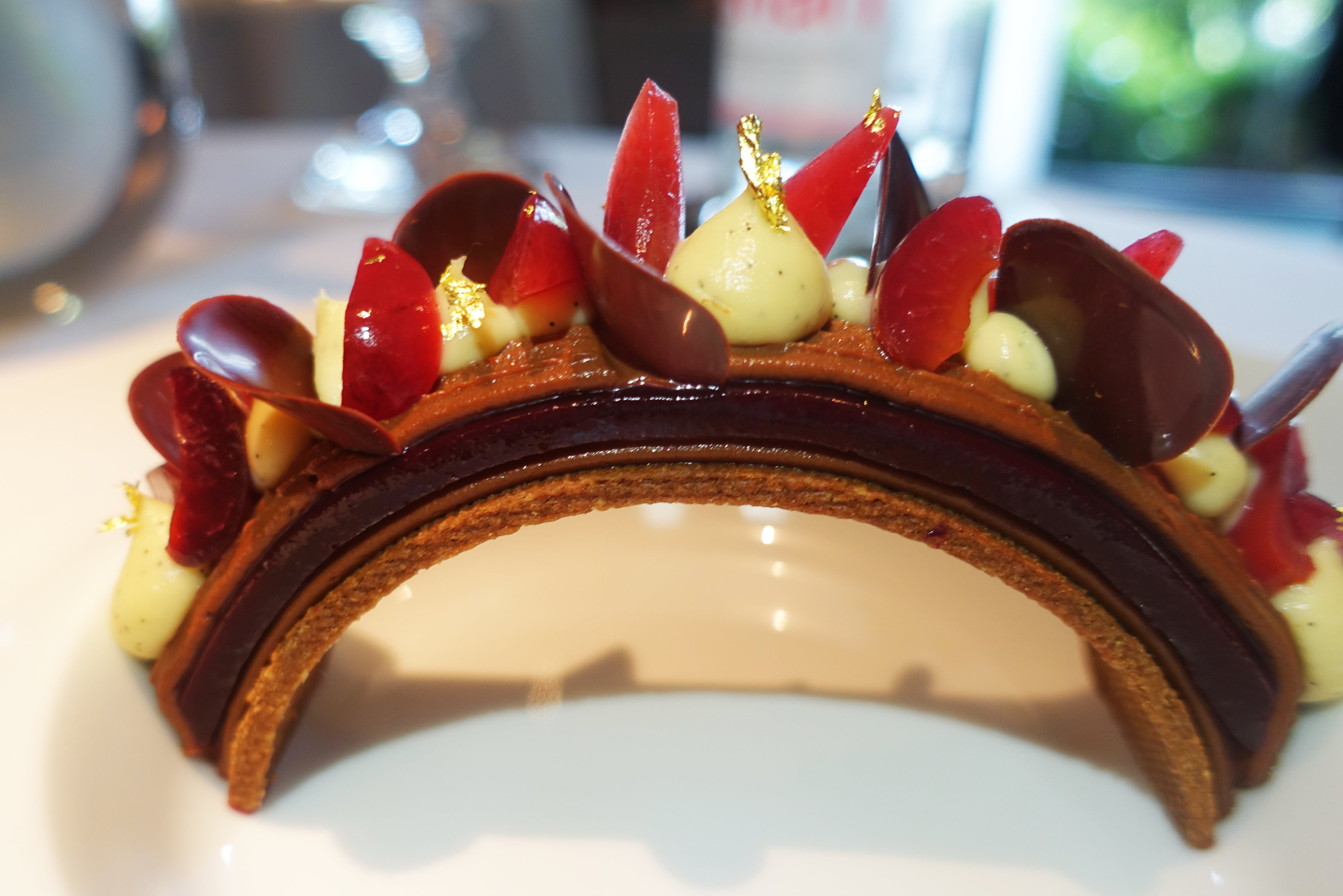 Restaurant Pic had three Michelin stars in 1933, the year when Michelin introduced their multi-star system, so this is a restaurant with considerable culinary history. Anne-Sophie Pic regained those three Michelin stars a decade ago, and now presides over a kitchen producing technically superb dishes. The signature dish of duck liver crème brulee with green apple sorbet has remarkable depth of flavour, but leave room for dessert, as Pic has one of the finest pastry sections in France. A striking arch of chocolate with citrus cream and cherry is just one example of the stunning desserts here.