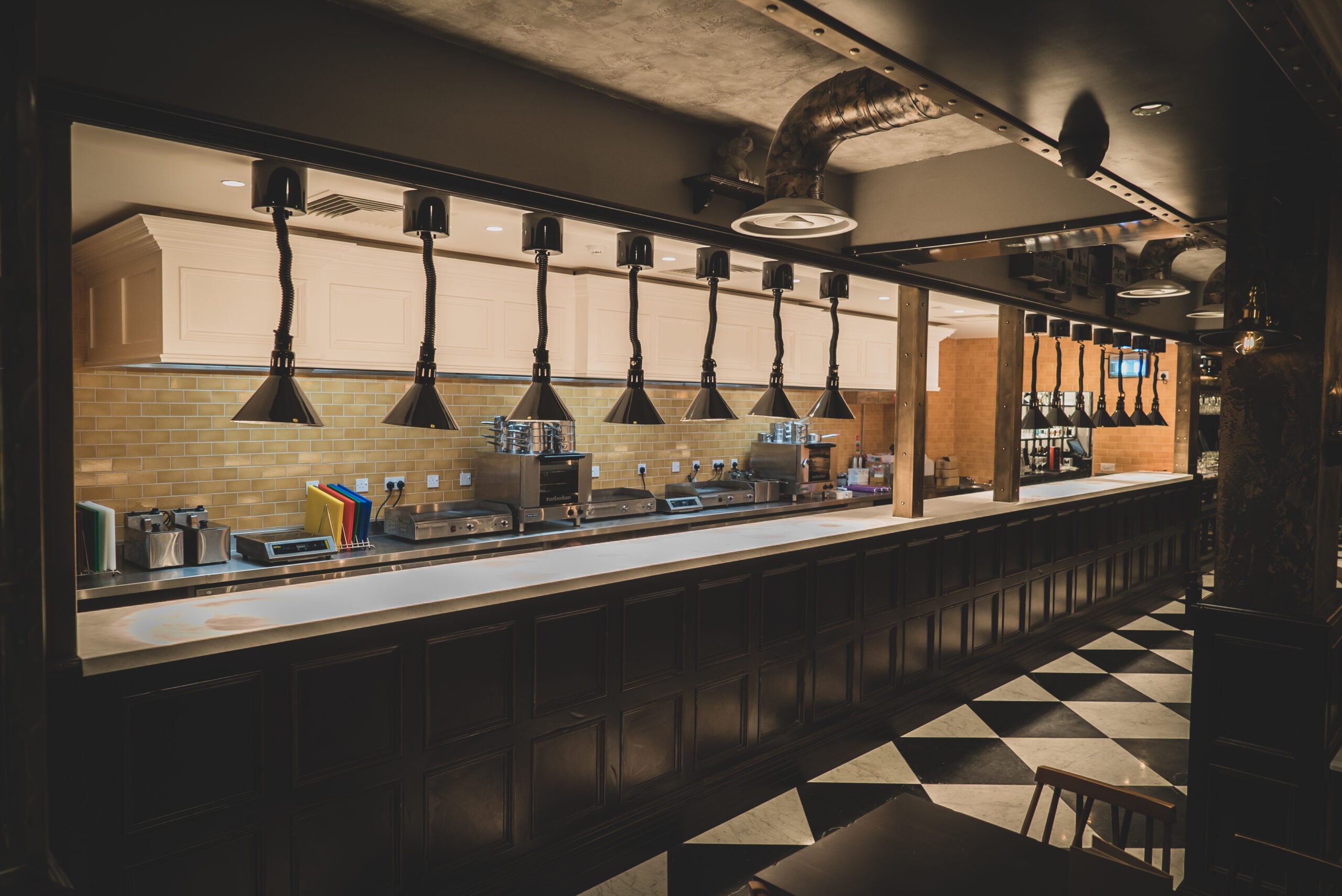 The Covid-19 pandemic has hit us all hard, but it has been a ground-breaking catastrophe for London's restaurant scene. At times, the very concept of a busy dining room in a bustling city seemed terminally under threat. Even now, with infection rates low, central London remains eerily quiet. There are, however, signs of life returning to the streets. Like a daffodil blooming at the first hint of spring, Six by Nico became the first notable restaurant to open in post-lockdown London. We went to review it.
Opening in the midst of a global pandemic is bold, but confidence seems to be one thing chef/owner Nico Simeone has in abundance. It one thing to open a restaurant while London is still half-empty, but borderline reckless to offer diners just one option, a six-course tasting menu created on a whimsy (it changes every six weeks).
Simeone has a right to be confident. This new location on Charlotte Street is his sixth restaurant having successfully made its way down the country via Glasgow, Edinburgh, Belfast, Manchester and Liverpool. The concept has been tried and tested and is now ready for the big leagues.
Our visit coincides with the launch of the new 'Childhood' menu. Each course is designed to invoke a sense of nostalgia. It is filled with reassuring familiarity: lasagne, mac & cheese, fish fingers. In reality, they are elevated well beyond the suggested simplicity. The dishes are delicately crafted and excellently presented by a small army of chefs. It all sounds very fine-dining, but the young, cool crowd that surrounds us suggests Simeone is aiming to bring elevated cuisine to the middle-class masses. The menu and paired wines will cost you £68 ($90) per head and is exceptional value.
The evening starts with "Lasagne", which was a finely made ox cheek ragu with a parmesan espuma (foam). I find it hard enough to find a good lasagne made the traditional way, so it is with some surprise that this stripped-down, overly clever version hits the spot. It is deeply nourishing and frustratingly small, but there is a long way to go and plenty of food to eat.
"Fish Fingers" emerge soon after. The salmon tartare is diced and served with kohlrabi. It is a necessary palate cleanser after a heavy opening round and is beautifully crafted. It comes with a well-paired French rose. The "Egg & Soldiers" comes next and is superb. The lightly breaded egg is served in an intensely rich brown butter, which is perfectly offset by a celeriac soldier.
At this point, we could use a break. Fortunately, the waitress gives us the option to slow down after each course. We just need to say the word, and we get a timely interlude before going deep into flavor country. The "Black Truffle Mac 'n' Cheese" packs a serious punch. There is no mistaking the truffle, which I personally love, and the caramelized cauliflower adds some much-needed texture.
The final savory dish, "Duck, Duck, Goose" is a worthy headliner. The XO-flavored duck breast is perfectly cooked and served alongside a leg bon-bon, gnocchi, and a pumpkin and black garlic emulsion. It is the kind of dish designed to ensure no one is left hungry at the end of the night and is another display of the supreme talent in the kitchen.
For dessert, "Ring a Ring o' Roses" offers an intensely sweet end to the meal. Raspberry sorbet is served with savarin créme and freeze-dried lychee. As we go to tuck in, a bowl of stones and rosebuds appears on the table, and dried ice is poured in. Rose-scented steam floods the table. In normal times I'd say it's a tad silly, but after six months stuck at home, I stare in wonder. It's good to be back.
41 Charlotte Street, London W1, +44 20 7580 8143, sixbynico.co.uk