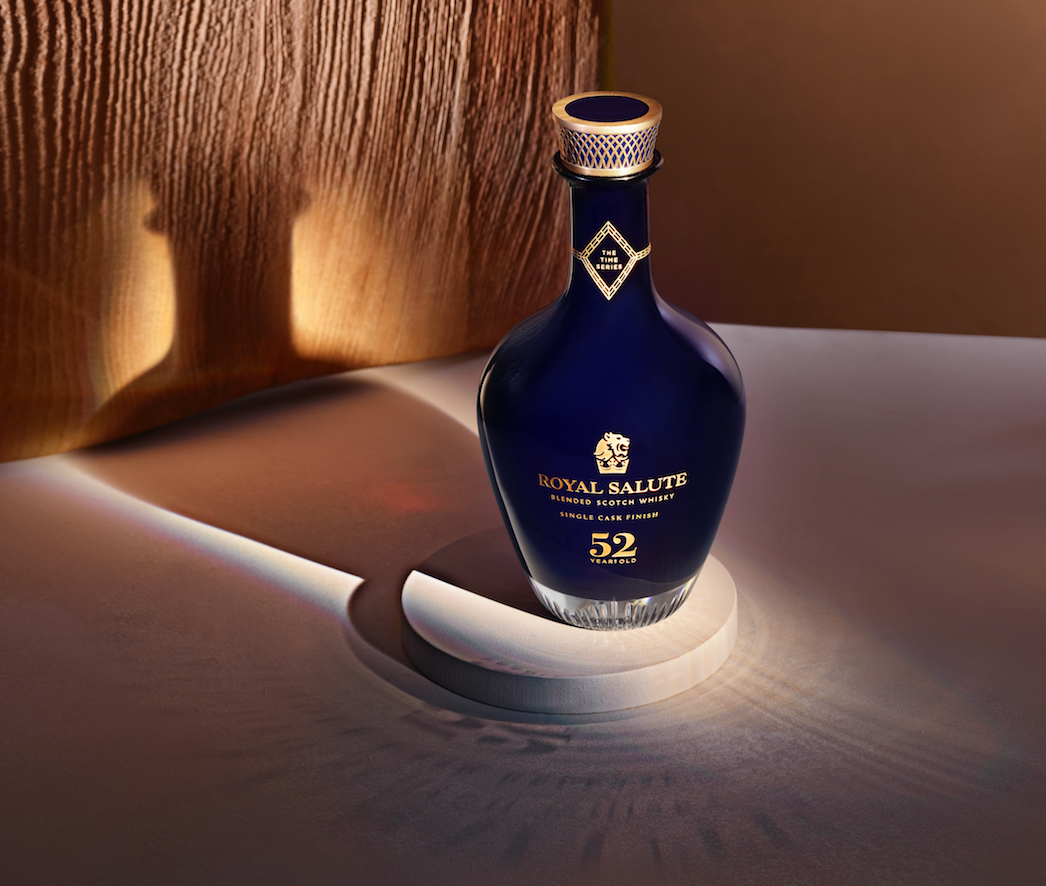 The proclaimed King of Whisky, Royal Salute, has unveiled its latest limited-edition blend, the Time Series 52 Year Old Single Cask Finish. With only 106 bottles available, it is an ultra-rare liquid and is priced accordingly at $30,000 per bottle.
Perfect for the serious whisky collector, the all-new expression is contained within a beautiful, hand-blown Dartington Crystal decanter. Every bottle is engraved with a unique number and is presented in a specially-designed box that features five layers of wood, each representing a decade of the blend.
As you would expect from Scotch whisky experts, the Time Series 52 Year Old is said to have a remarkable character that is flawlessly balanced with a creamy sweet finish. The liquid emanates an intensely fruity aroma on the nose with notes of ripe plum, toffee red apples and dark chocolate covered hazelnuts. The taste offers flavors of sweet orange marmalade with a hint of ginger and scented cloves with a hint of soft ripe pears in syrup and a tantalizing touch of licorice.
Its richness is in part thanks to the slow and patient maturation, including the last 14 years which were spent in a single cask to give the liquid that extraordinarily soft and creamy texture. The aged-whisky specialists believe this enduring patience over five decades has once again paid off.
Royal Salute Master Blender Sandy Hyslop said: "It's a personal privilege to create such an outstanding whisky for Royal Salute. The longer the whisky matures, the more intricate it becomes and with 52 years of aging, the delicate balance of some of the rarest of our whiskies, has created an unrivaled depth of flavor and unbelievably complex characteristic, making for a remarkable expression that perfectly shows that time is a key element of our creations."
The Times Series 52 Year Old Single Cask Finish is now available from selected specialist global retailers from $30,000.