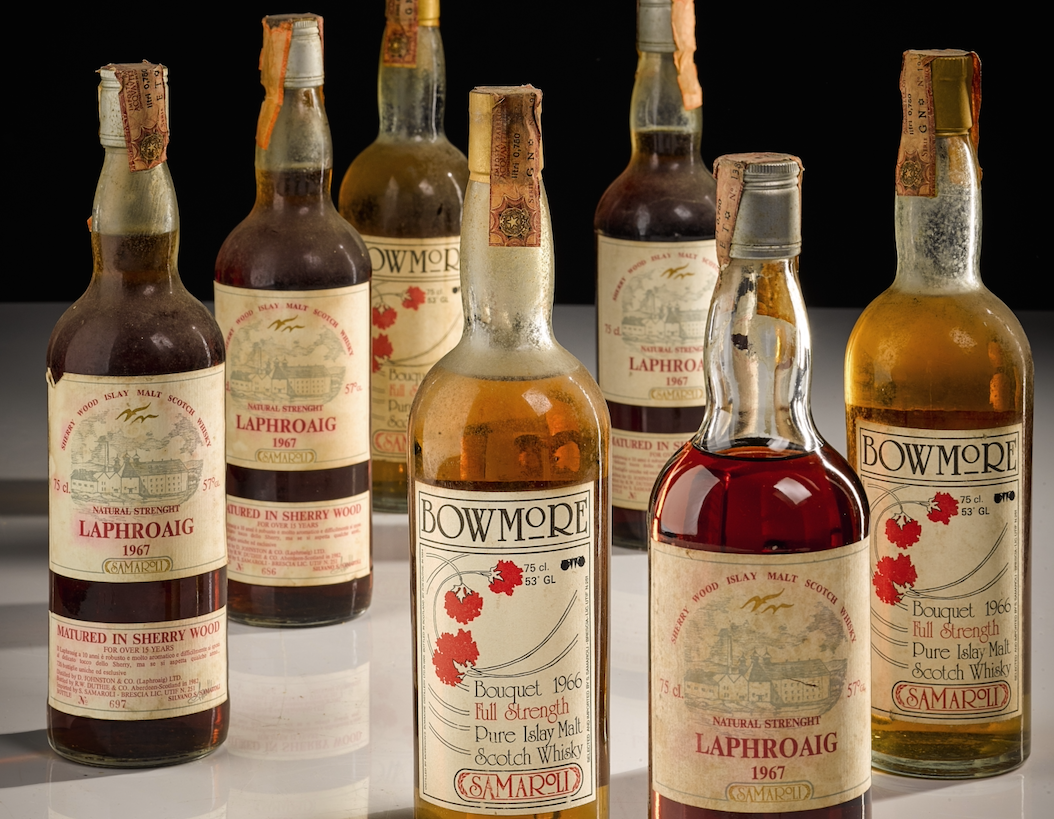 Any serious whisky collector will be aware of Silvano Samaroli. The legendary Italian bottler was a lover of cask-strength whiskies and his bottles are considered to be some of the best whiskies ever produced. 
In 1968, Silvano founded his own wine and spirits merchants in Rome, Samaroli Srl Wine And Spirits Merchants. He then became the first independent bottler of Scotch whisky outside of Scotland and England. Eleven years later, the company released its first whisky series, followed by the 'Flowers' series which are now some of the most sought-after bottles seen at auction. 
It was during the 1980s that Silvano Samaroli started to bottle cask strength whiskies which was uncommon at the time. He helmed the high-proof movement that is now the norm amongst independent bottlers. His bottles also included a wealth of information on the back — tasting notes, types of casks, history and stories. Silvano Samaroli passed away at the age of 77 in 2017, leaving behind a legacy. 
Sotheby's 'Distilled' sale features an important Italian collection of Samaroli. Some bottles, such as the Bowmore Bouquet (1996) and Laphroaig Samaroli 15 Year Old (1967) are rarely seen more than once a year at auction. The Bowmore Bouquet holds the title of most valuable bottle after selling at auction for $88,950. It is considered by many experts to be the greatest whisky ever bottled.
Other highlights of the 'Distilled' sale include the Gautier 1762, the oldest bottle of cognac ever sold at auction (estimate $97,900 – $195,800). The Dalmore 62 Year Old, of which only 12 were ever released, is also included in the sale and is estimated to fetch between $91,800 – $122,400. The highlights from Macallan include a fine and rare miniature collection, a 50 Year Old anniversary malt and a 60 Year Old in a Lalique decanter.  
The auction is online until May 28th, ending at 1pm BST.