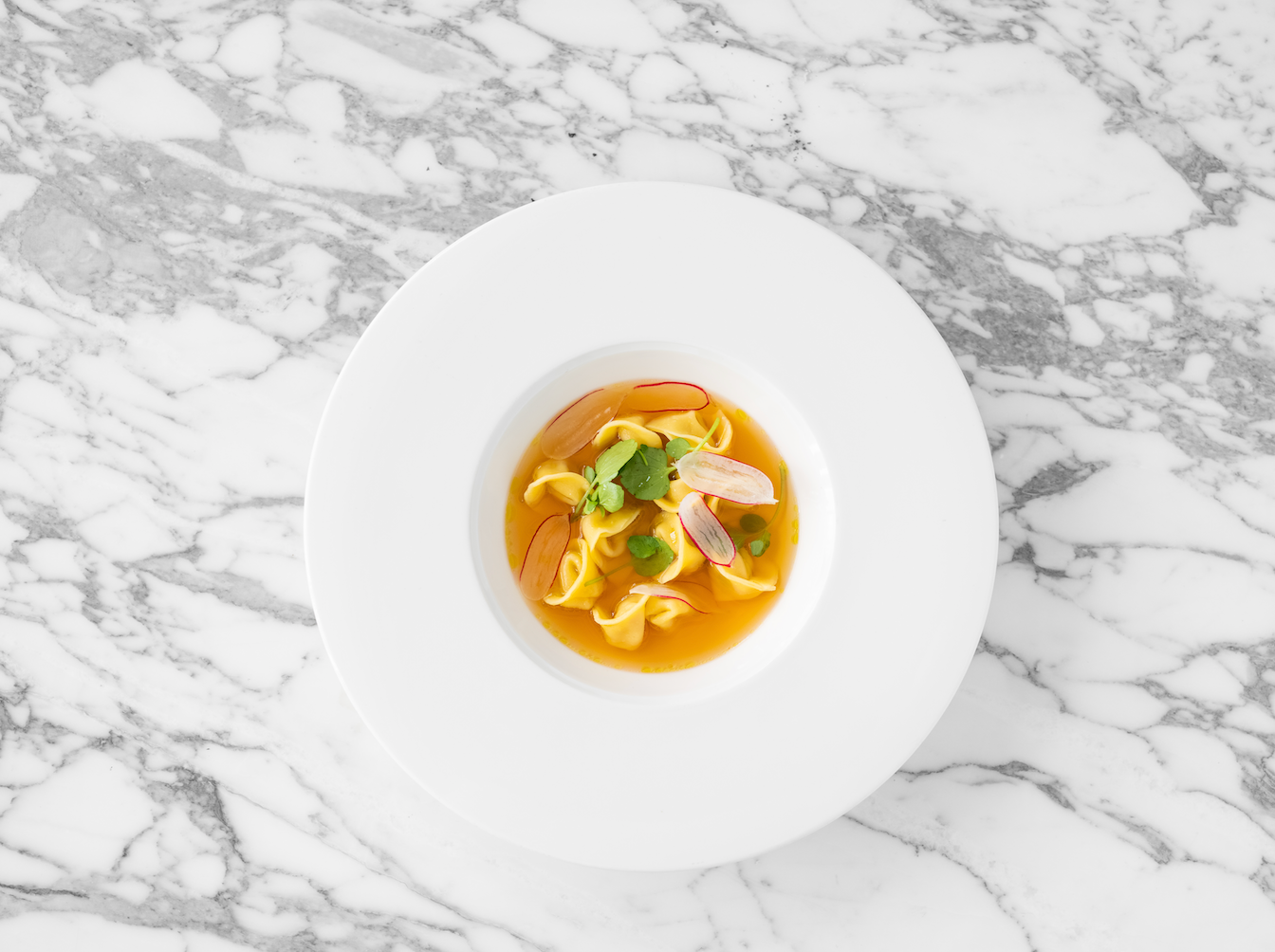 In this latest installment in our ongoing series, Elite Traveler brings you a selection of the best restaurants for August, including exclusive one-off events.
As we move into the height of summer, some of the best chefs in the world are preparing to reap the bounty of the annual harvest. August is peak time for seasonal dining and there are a number of exciting new restaurants to add to your wishlist.
From London, we bring news of an exciting Italian eatery that has made waves since opening. In New York, we visit a new Japanese fusion restaurant from a protégé of the late Joël Robuchon. In Los Angeles, two new outlets have added significant weight to the city's fine-dining scene while we also explore the latest opening from the fabled Alinea Group.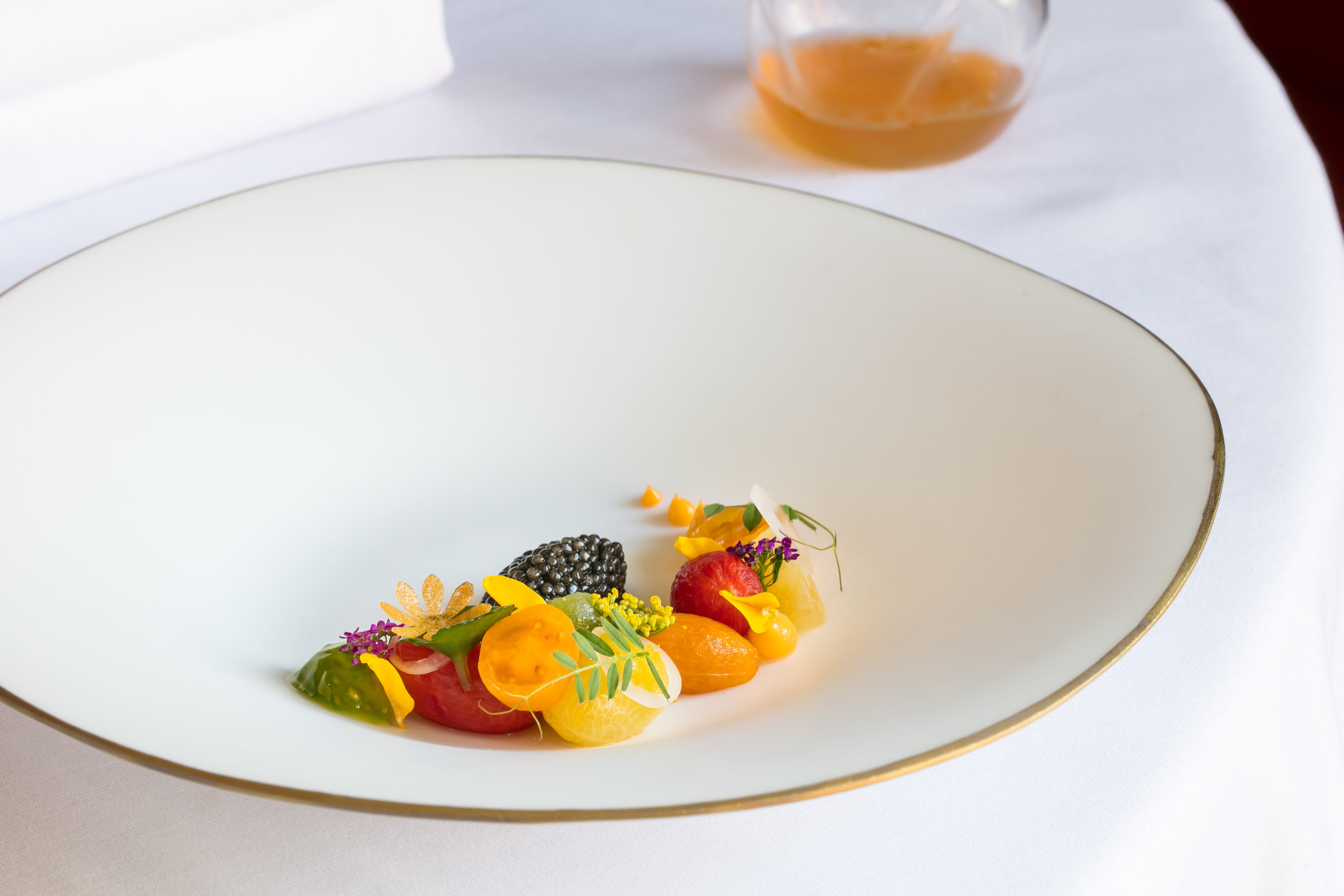 Auburn
Los Angeles
One of the most anticipated restaurant openings of the year, Auburn marks Chef Eric Bost's first standalone project. Bost cut his culinary teeth working with fine dining legends Guy Savoy and Alain Ducasse and now brings his own interpretation of fine dining to Los Angeles.
The menu aims to bring the best from Haute cuisine and casual dining. Diners are encouraged to guide their own experience through the menu and are able to pick a four, six or nine-course meal from a long list of 12 dishes. The pick of the dishes is the 'Kusshi oysters warmed over the coals, porcini mushrooms, bone marrow and served why Osetra caviar', and the 'Black cod served with a sauce of its bones smoked over embers, brown butter, watercress'.
The space has been designed to feel like a contemporary Los Angeles home. Light pours in through incisions in the wooden ceiling and bounces off the walls. Great attention has been paid to the tableware, which has been specifically designed for the restaurant. An open kitchen allows guests to experience the energy of Bost's kitchen.
The St. Clair Supper Club
Chicago
Located in the heart of Chicago's historic meatpacking district, The St. Clair Supper Club is the latest project from Grant Achatz's famed Alinea Group. It is located in the basement below another of the group's restaurants, Roister, but is a completely separate establishment with an exclusive menu. Indeed, guests dining in Roister will not be able to order from the St. Clair Supper Club menu and vice versa.
The menu is representative of a traditional Midwestern supper club and features four different cuts of prime rib with side dishes such as creamed spinach and mashed potatoes. Each day has an associated special, such as fish fry Fridays and pot roast Thursdays. Chefs only use the finest local ingredients, meaning menus can vary on a daily basis according to what is available.
It is a relaxed dining atmosphere and limited walk-ins are available each day. Guests are invited to sample a traditional Wisconsin Old Fashioned that swaps the bourbon out for brandy.
Story by the Sea
Cornwall, UK
One of the United Kingdom's preeminent chefs, Tom Sellers, has made the bold decision to temporarily close his Michelin-starred Restaurant Story in London and move to Cornwall. From August 2 to September 14, Sellers will relocate his team to the picturesque Carbis Bay Hotel. Set on its own private Blue Flag beach, the hotel will offer guests a five or six-course menu from one of the country's best chefs in its top summer destinations.
The residency is in partnership with Parley for the Oceans, an environmental organization. Each diner will receive a Parley Ocean bag – made from five plastic bottles reclaimed from the ocean – at the end of the meal.
And as if one Michelin-level chef is not enough, Sellers will be joined by Michael O'Hare and Niall Keating for one night of the pop-up each. Chef Patron of renowned The Man Behind the Curtain in Leeds will join the team on September 5, while Whatley Manor's Niall Keating will make a guest appearance on September 1.
Mauro Colagreco's Greek Adventure
Kassandra, Greece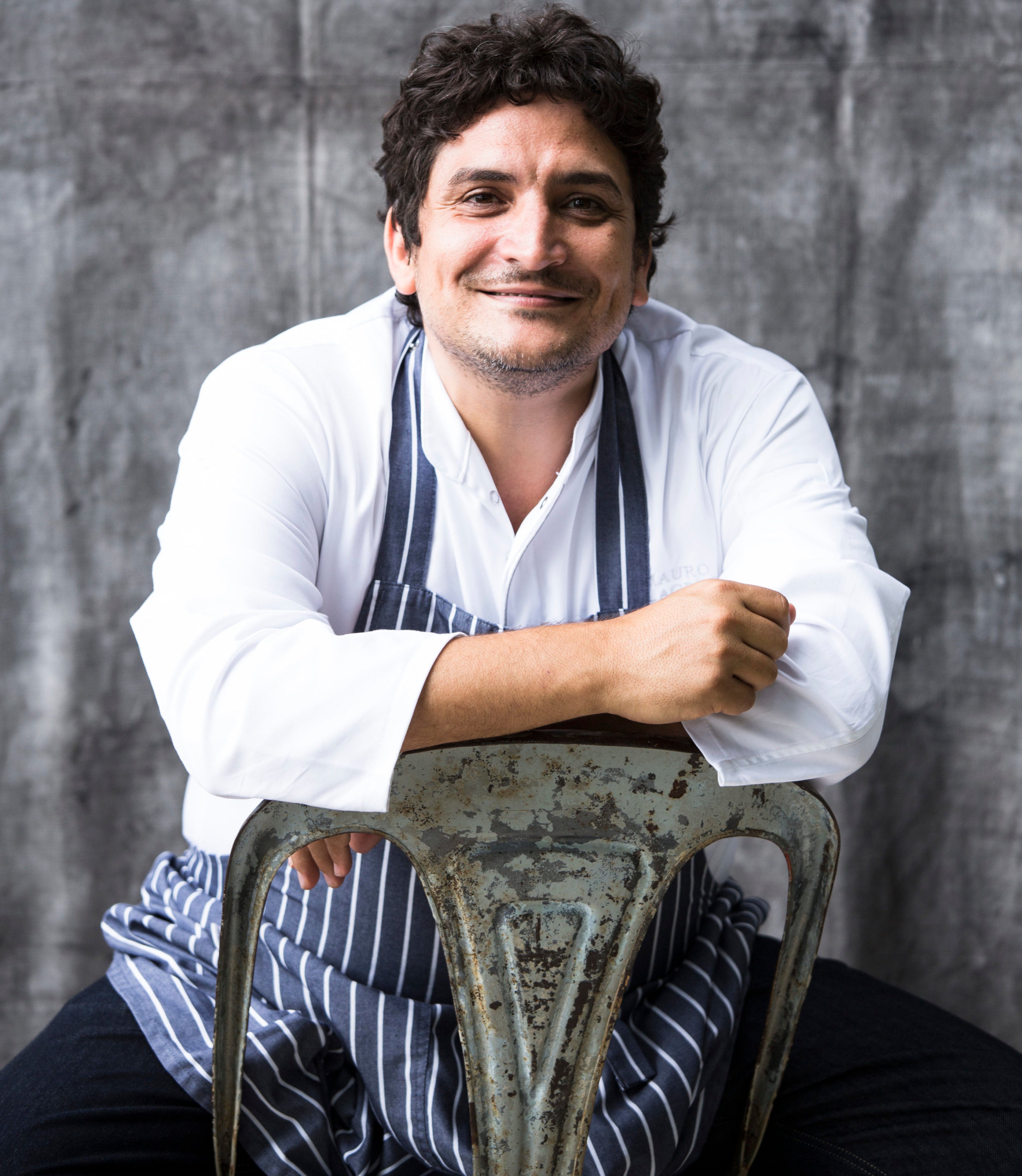 Fresh from taking the top spot at this year's Top 50 Restaurants award, Chef Mauro Colagreco is heading to Greece to host an ultra-exclusive one-off gastronomic event at one of the country's most luxurious resorts.
Guests at the Sani Resort will be able to experience the dazzling food that Colagreco serves at Mirazur, a three-Michelin-starred restaurant and regular inclusion in Elite Traveler's Top 100 list. Colagreco combines avant-garde techniques using local, fresh produce with exciting cooking methods, textures, and temperatures.
Speaking about his collaboration with Sani, Chef Colagreco says: "It is a pleasure and an honor for my first project in Greece to be with Sani Resort. We share a common vision, that of excellence and exclusivity, in a relaxed family atmosphere and exceptional surroundings."
Contact
Tel: +30 237 409 9640 Email: crr@saniresort.gr
Emilia
London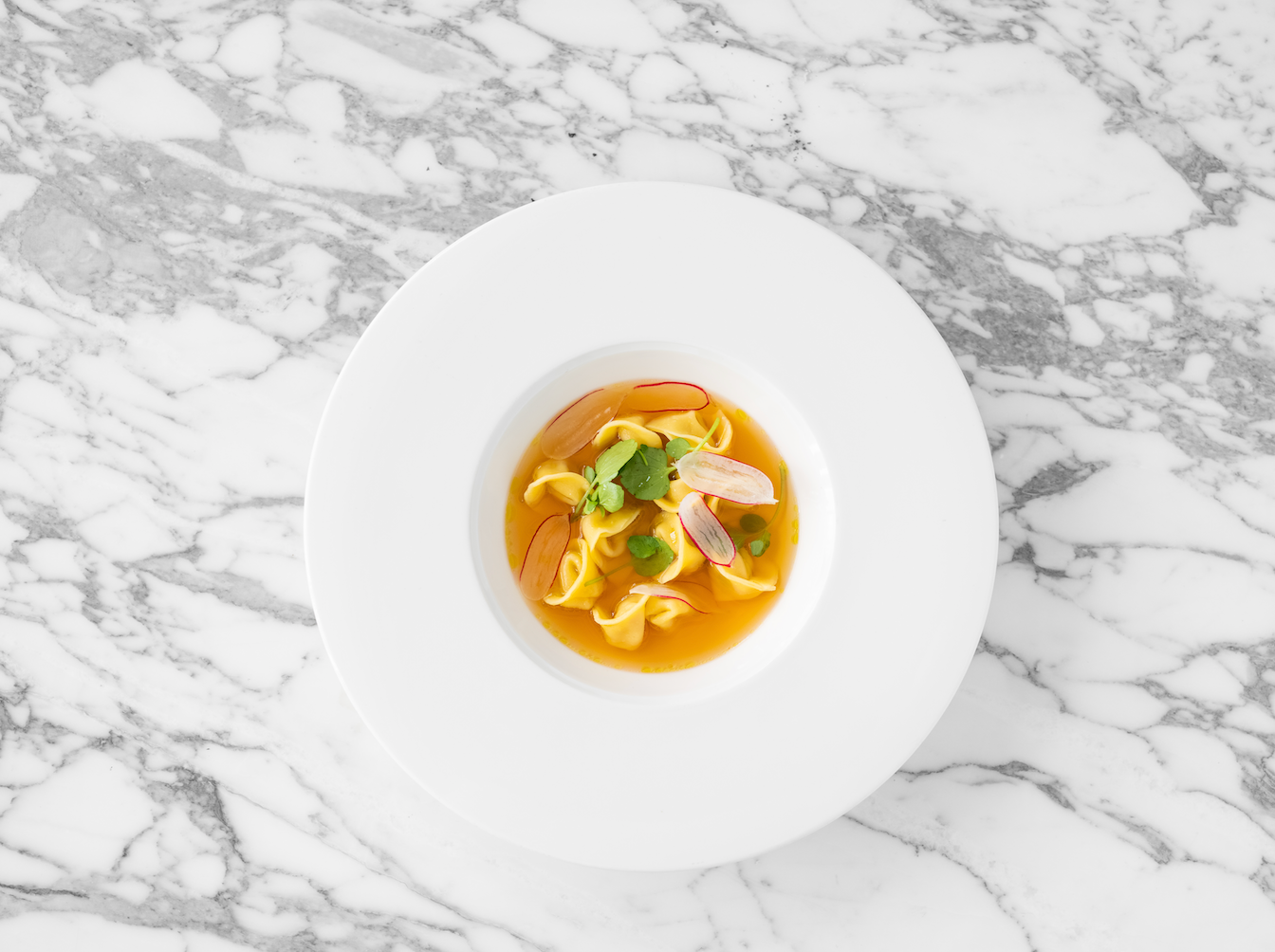 There was mild surprise when the Michelin-starred Restaurant Bonhams announced its closure in November last year. The eatery inside the prestigious auction house had been broadly popular with Bond Street regulars but was shoved aside in favor of an exciting project from Will Lander and Daniel Morgenthau, the men behind some of London's best restaurants: Portland, Clipstone and Quality Chop House.
Emilia opened earlier this year and has systematically earned rave reviews from some of the city's toughest and most esteemed critics. Fay Maschler has described it as "one of London's best lunches" while Jay Rayner said it is one of the city's best Italian restaurants. Not only is it serving incredible food, but its position within Bonhams makes this one of the most sought-after dining experiences in London.
Head chef Stuart Andrew has developed a fine dining menu that is sure to catch the eye of Michelin inspectors in the near future. It perfectly blends Italian cuisine with seasonal British ingredients. Highlights in the 'Smoked eel & Jersey Royal tortellini in brodo' and the 'Haunch of venison (obvs), nettle risotto, rainbow chard & walnuts'.
Shun
New York
Restaurants by Chef Alain Verzeroli are like London buses; you wait for ages for one to arrive and then two come along together. A prodigy of both the late Joël Robuchon and Alain Passard, Verzeroli opened Le Jardinier earlier this summer to much acclaim. Here, you can find the typical classic Haute cuisine that focusses on seasonal ingredients with a big emphasis on vegetables. Shun, located one floor above, is very much a passion project.
Having worked for Robuchon in Japan for 18 years, Verzeroli wanted to bring his own fusion of Japanese and French cooking to the table. With both countries the undisputed kings of Michelin-level dining, it is a winning combination.
Shun's Art Deco design takes plenty of inspiration from Japanese restaurants. It is stripped back and minimalist yet unmistakably luxurious. The tableware is understated but has all been imported from artisanal producers in Japan and France and is of the highest quality.
The menu itself is French but Japanese influences are clear throughout every dish. The Chef's Tasting menu takes you on a journey through Verzeroli's vision with eight delectable courses. The 'King carb, daikon and honey dressing' has proved particularly popular.
La Dame de Pic Singapore
Singapore
With a total of seven Michelin stars, Anne-Sophie Pic is one of the most established chefs in the world and an inspiration to many aspiring female chefs. Her global empire continues to grow with the opening of her first restaurant in Asia, La Dame de Pic, Raffles Singapore.
Previously home to Raffles Grill, the luxury hotel has reimagined their signature dining space to make it a fitting home for the preeminent chef. It is now a picture of classic elegance with a mixture of gold fixtures and dark-wood tables.
As with all of her restaurants, the menu features signature dishes adapted to the restaurant's locale. For example, here Pic's iconic pasta parcels – Berlingots – use a local herb known as Chou Cao to bring a flavor of Singapore to the table. Another signature dish on offer is the 'Wagyu Beef, roasted Japanese wagyu accompanied with smoked beetroot and an osmanthus-infused mushroom broth'.
rafflessingapore.com/dining/la-dame-de-pic/
Antico
Los Angeles
Having originally been slated to open in early 2018, Chad Colby's long-awaited Italian restaurant Antico finally opened this summer. Two-and-a-half years after the project was first announced, the stove was lit and the lights turned on at this trendy 55-seat haunt on Beverly Boulevard.
Having traveled extensively through the rustic Italian countryside in Puglia and Capagnia, Colby has created a menu inspired by its ancient cooking techniques and traditions. The menu includes Puglia staples such as burrata, a soft Italian cheese similar to mozzarella, while meat is grilled on a spectacular 10-foot concrete hearth.
The restaurant design also draws inspiration from Puglia's architecture and has been made to look like a typical country house. The interior has been painted stark white while copper pots shimmer with light from the many hanging fixtures. The dining area gravitates around the open kitchen, which is abuzz with activity.