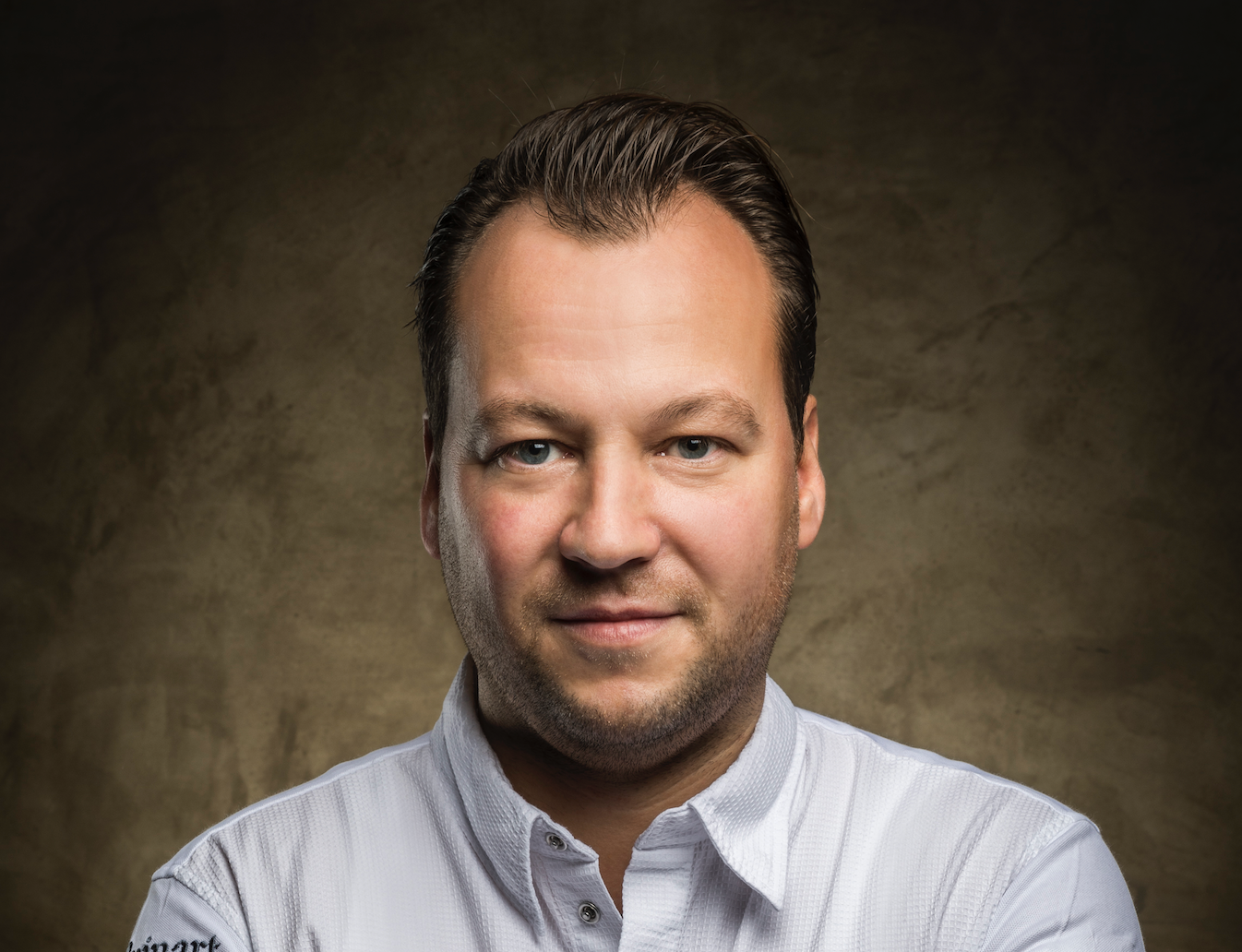 Jan Hartwig has made quite an impression on Munich's burgeoning fine-dining scene. The Helmstedt, Germany-born chef arrived at Hotel Bayerischer Hof's restaurant Atelier in 2014, and was soon awarded a Michelin star, then earned a second star in 2015.
The restaurant jumped from two to three stars in the Michelin Guide to Germany 2018. This year, Atelier made its debut in our Top 100 Restaurants.
"This is our work. It feels great to be included," he says. Hartwig puts much of his success down to his individuality and quest to hunt down the best ingredients.
"I have my own style and get the finest produce I can buy," he explains. "I am creative but never forget the most important thing, which is to create tasty food."
In his pursuit for exceptional ingredients, Hartwig sets his sights far and wide, from the produce of local farmers, fishermen and artisans to specialist ingredients sourced from farther afield.
"I use regional products, like freshwater fish from Bavaria, but I also like Asian ingredients, like the miso you get in Japan," he elaborates. "For me, it's just important to get the best product."
Hartwig uses these ingredients in produce-led dishes designed according to the seasons. "In spring, I serve the local asparagus, peas, chanterelles and herbs with glazed duck," he says. "It's fresh and light, so perfect for the season."
The one dish that's a mainstay of the menu, though, is his signature pork belly with smoked hollandaise: "It's a really nice dish that gets a lot of positive response. It looks simple but it has a really deep, flavorful sauce."
Hartwig serves this hearty dish throughout fall and winter. Hartwig found his love for cooking through his father, and he now fuses this base of family cooking with inspiration taken from trips to the market and his travels: "For me, everything can be an inspiration.
"My father, who was a chef, likes to be in the kitchen, so it's inspiring to talk to him and cook for the family when we're together. I get a lot of inspiration when I walk over to the market, and when I go to other countries, I like to see what they're doing."
Now, Hartwig injects subtle hints from his travels into the food he creates, harboring a particular interest in Asian cuisine. Of course, it's delivering on the full dining experience that earns a restaurant three Michelin stars.
"It's important that the service team transports my ideas to the guests," Hartwig finishes. "My aim is to have happy customers who love the restaurants and my food."