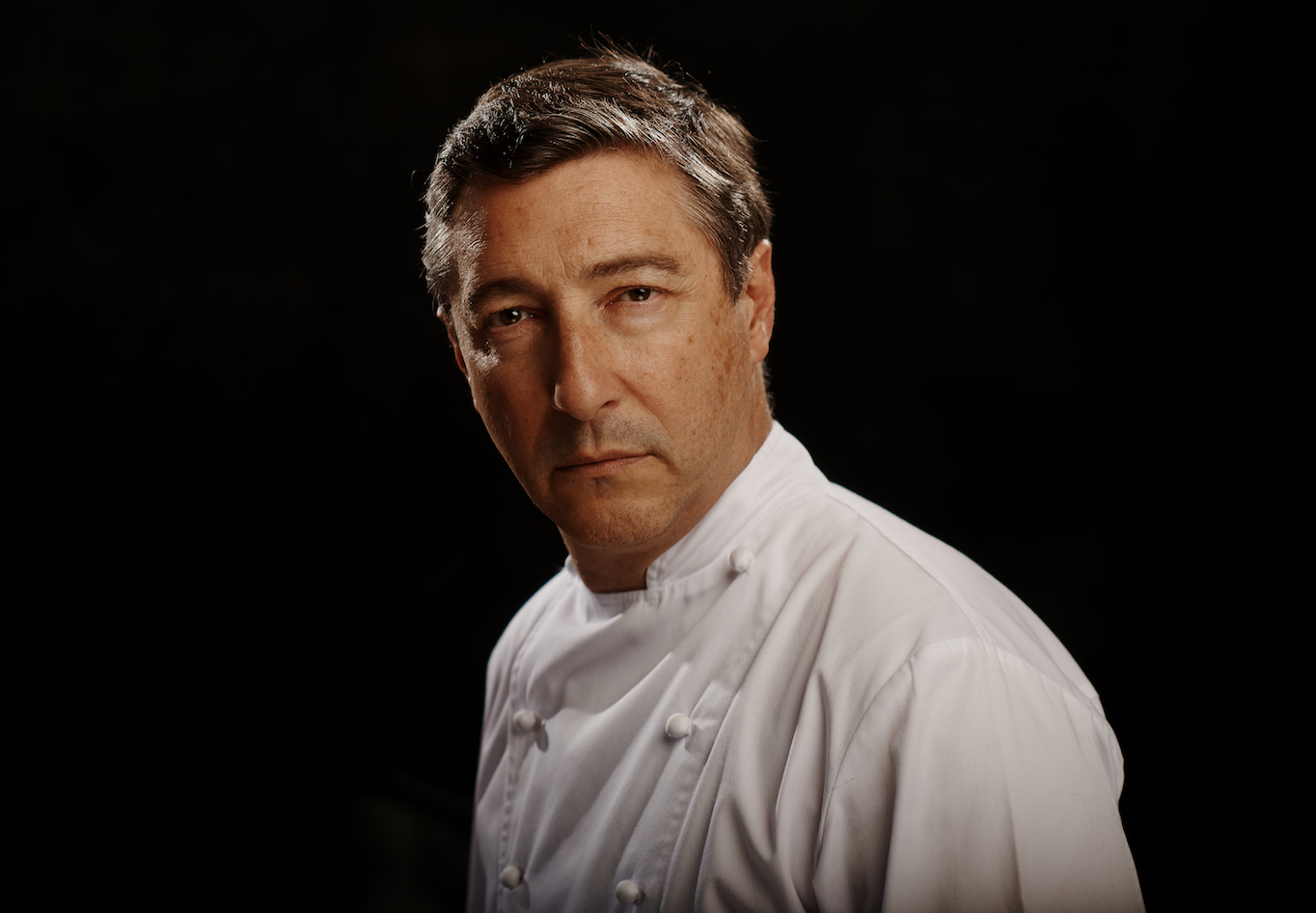 Joan Roca is a culinary force. In partnership with his brothers, Jordi and Josep, the distinguished chef has made an indelible mark on fine dining, with innovation occurring every day in his kitchen.
It's no surprise, then, that El Celler de Can Roca is an unwavering inclusion in our Top 100 Restaurants.
"It's an important acknowledgment for us," Roca says, commenting on El Celler de Can Roca's place on the list. "This is rated by the people going to the restaurant, who are the ones with the most valued opinion."
As much as El Celler de Can Roca is known for innovation, family is its real foundation. "We are a family devoted to hospitality," Roca tells us. "I started this restaurant three decades ago, and now we are three brothers following our shared passion. We're very grateful to the people who come to the restaurant. Our main aim is to make people happy."
Roca attributes the restaurant's tireless creativity to the diversity of the team. "We bring people together from different disciplines to create thorough research and experiments. Sometimes a botanist will show us a new plant; sometimes we succeed in distilling a new essence. The team brings us these ideas, sparking our creativity."
The distillation of soil is one creation Roca is especially proud of. "We are using a new technique to distill the land and extract the aroma of the soil," he says. "The idea was to represent a typical Catalan dish combining ingredients from the land and sea. This dish (oyster and distilled soil) is a very radical way to approach the traditional concept."
Another source of inspiration is El Celler de Can Roca's restaurant world tours, in which the team travels to a particular country to soak up all they can.
"Travel is a way for us to learn," explains Roca. "All this new knowledge comes home with us. Sometimes we apply new techniques that we learn on these trips; other times we bring in new ingredients."
This is just the tip of the iceberg in the Rocas' culinary pursuit. The brothers delved into the connection between music and food with El Somni, the first ever gastronomic multisensory concert, and they were appointed Goodwill Ambassadors for the United Nations Development Programme for their commitment to the land.
Roca says his goal now is to make the present moment last. "I'm more focused on the sustainability of the restaurant than achievements. I'm proud that El Celler de Can Roca is still family-run and that we are able to share our passion."