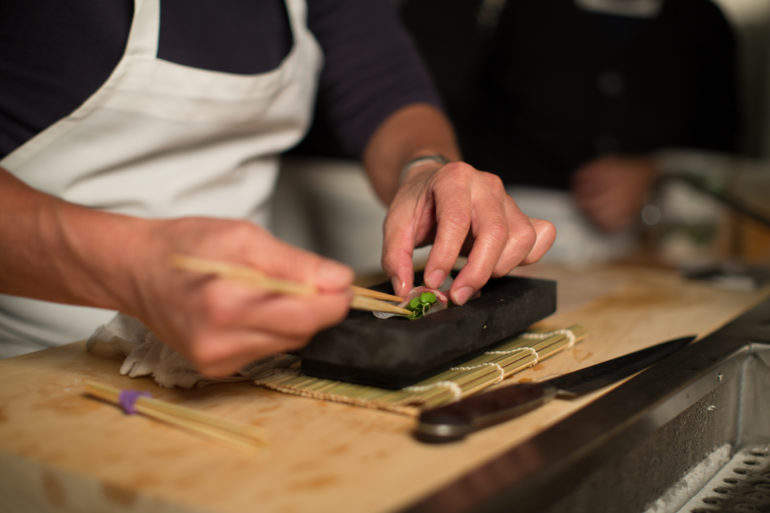 Widely regarded as some of the best sushi in the whole of the US, Masa is a beautifully peaceful restaurant a stonesthrow away from Central Park.
Offering the ceremony and tranquility often only seen in Japan, Masa Takayama's omakase restaurant brings a bit of the Far-East to New York. Masa's interior matches the authentic Japanese cuisine down to a tee, with the blonde hinoki wood and huge forsythia tree echoing the spirit of the menu.
Masa's food is modern and refined but never loses its identity, with the set menu weaving its way through a series of intricate dishes, showcasing Masa's fantastic skill and poise in the kitchen.