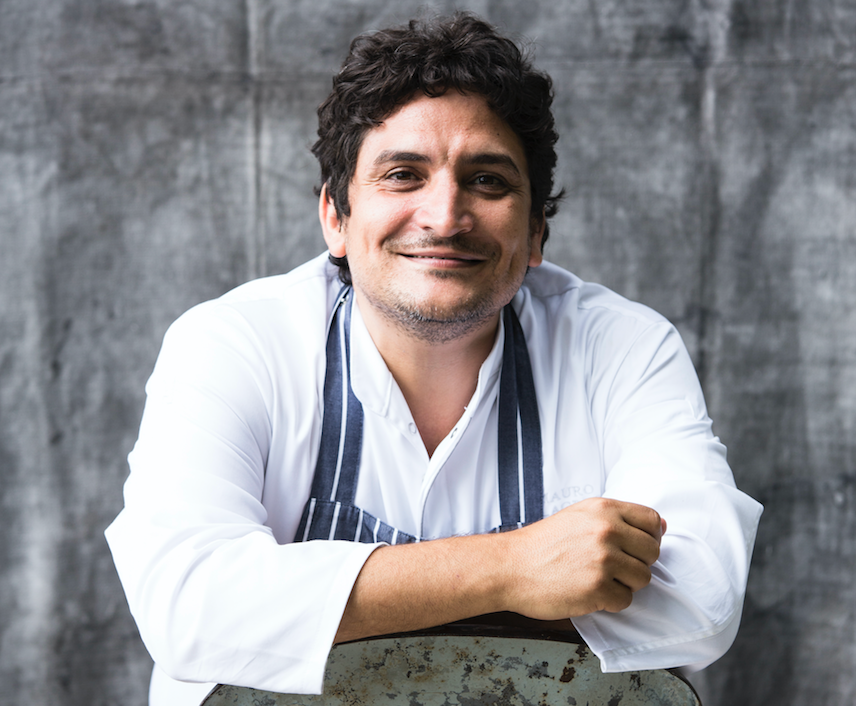 It was after working with culinary greats Bernard Loiseau and Alain Ducasse that Italo-Argentinian chef Mauro Colagreco decided to open his own restaurant on the Côte d'Azur.
Now, Mirazur is among the world's most highly rated places to eat and one of the highest climbers (80th to 69th) in the Elite Traveler Top 100 Restaurants this year. This impressive jump follows the recent news of Mirazur earning its third Michelin star.
"How can I begin to express such overwhelming emotion and gratitude," Colagreco enthuses when asked for his reaction. "Gratitude towards my team for their dedication; my family for their sacrifice and support; our loyal guests and the purveyors; Michelin for recognizing our work from the beginning; and finally, France — a country where I chose to express myself, that adopted me, transmitting its values of Liberty, Equality, Fraternity."
To understand Mirazur and Colagreco's culinary style you need to look at the restaurant's history and surroundings. "I opened a restaurant in a place I'd never been before," he explains. "It was totally a new world, a new discovery. I didn't know the culture, the producers or products, and it was my first restaurant. My style was built in this way. I had a lot of freedom, with no inhibitions."
Hence, Colagreco favored carving out a distinct identity over following the latest food trends. "It's important as an artist to have your own style," he says resolutely.
The exquisite dishes at Mirazur are now celebrated for representing the land Colagreco draws inspiration and sources ingredients from. "It is Mediterranean cuisine with a totally different vision," he says. "It sits between the cuisine of two rich cultures, French and Italian, and this place between mountains and ocean."
The announcement of the restaurant's third Michelin star comes shortly after the release of Colagreco's cookbook, also named Mirazur, which pairs recipes of signature dishes with insight into the Mirazur universe. All of this attention couldn't have come at a better time.
In March, Mirazur reopened after a complete renovation, not only with a transformation of the dining room, but also a complete change in the menu. At such a significant time in Mirazur's journey, now is the time to visit.
"To really understand Mirazur and see what makes it different, you need to come," Colagreco concludes, giving us even greater reason to make the journey to this lush pocket of France.