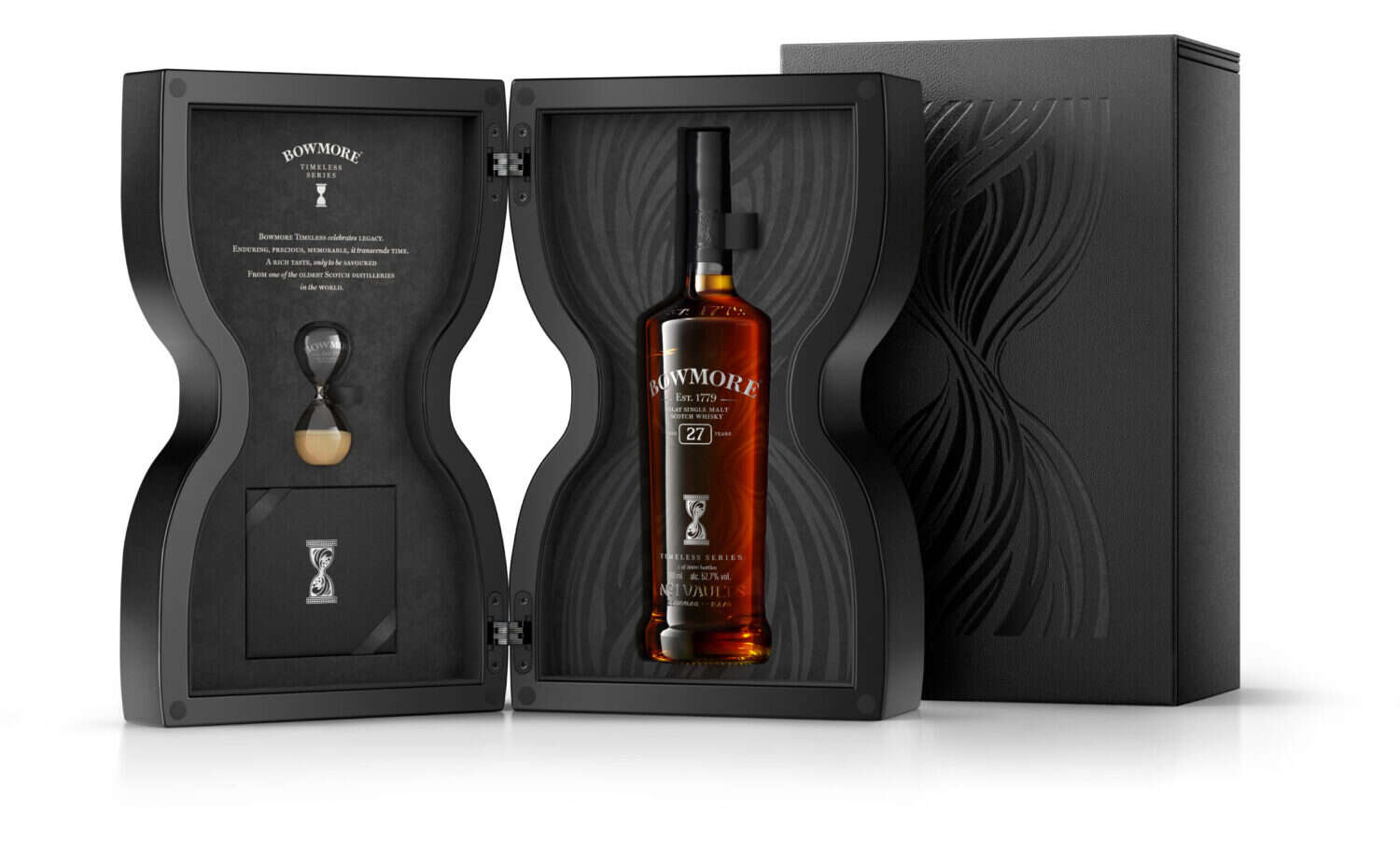 Bowmore has teamed up with the inspiring French filmmaker Thomas Vanz to celebrate the unveiling of two exciting new aged single-malt Scotch whiskies. The new Bowmore Timeless Series includes a 27 Year Old and a 31 Year Old, with each release limited to just 3,000 bottles globally.
The new concept reflects the distillery's long legacy on the island of Islay. Bowmore has been creating whisky for over 240 years, harnessing the power of nature and time to produce one of the world's most celebrated single malts.
As its name suggests, this new collection focuses on the importance of time when making great whisky. Drawing inspiration from the timelessness of the cosmos, Vanz brought the new collection to life in a film that demonstrates both the complexity and artistry of making whisky.
Vanz says: "The artistry involved in the whisky-making process is fascinating and provided me with rich and vivid inspiration to create my own unique interpretation. Through my work, I focused on capturing a galaxy of beautiful chemical reactions to represent the whisky-making process, which is made up of complex movement and colors.
"This is my interpretation of the Bowmore universe, from where it begins to the final character. To collaborate with a single malt with such a remarkable legacy and from an awe-inspiring place is a first for me, and I relished the opportunity to explore Bowmore in my own way."
[See also: The Best Scotch Whisky Brands to Try in 2021]
The 27 Year Old was matured in sherry and ex-bourbon casks for 15 years before a 12-year stint in high-quality first-fill Oloroso butts. This gives the liquid a similar look and flavor profile to its signature 15 Year Old, but with the extra time infusing it with far greater complexity. The 31 Year Old, which will exclusive to Global Travel Retail, has been aged in ex-bourbon casks for 29 years before a two-year finish in Spanish oak Matusalem sherry casks.
Ron Welsh, master blender at Bowmore, says: "With the Bowmore Timeless Series, the key is the careful selection of the right casks at the right time. This enables us to determine when the spirit has reached its peak or if it should be left longer to develop its character further. This careful balance is vital to ensuring we allow the character of our whiskies to be optimized, and can therefore promise exceptional flavor delivery."
Both bottles are presented in striking hourglass-shaped boxes, which also house a three-minute hourglass. Far from a gimmick, these hourglasses act as a timer for the drinker to ensure they nose the whisky and prepare their palate before taking the precious first sip.
Bowmore 27 Year Old from $1,525; Bowmore 31 Year Old from $2,100.