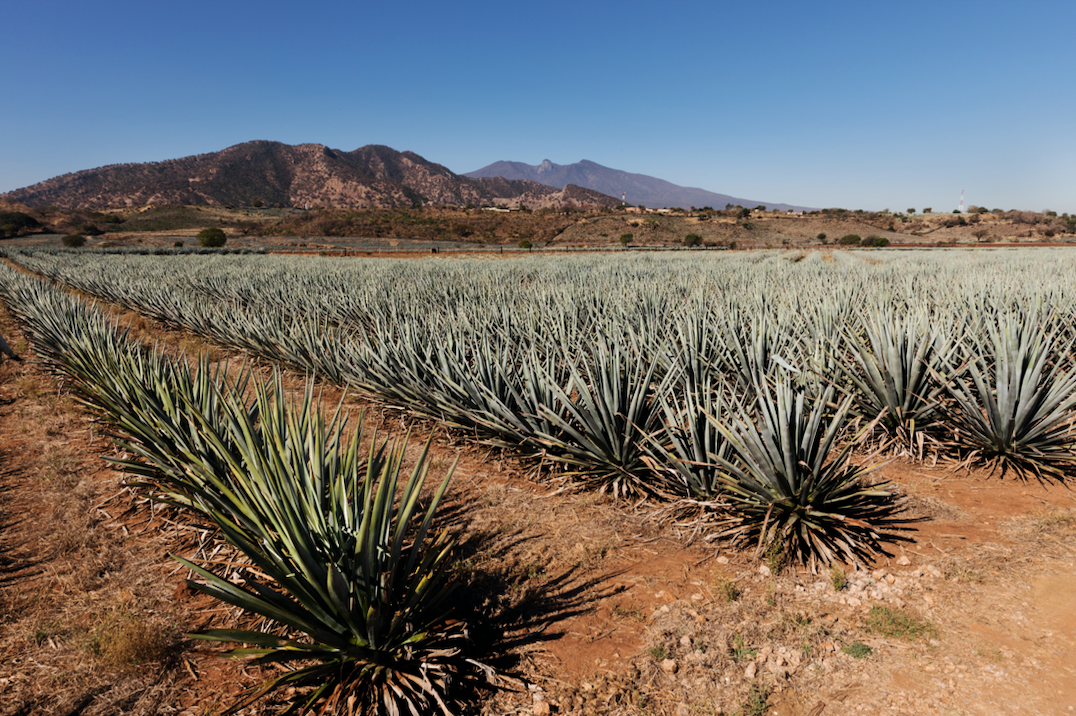 You may have taken a stab at making the Avocado Margarita from our Cocktail of the Week column (courtesy of One&Only Palmilla) but as today is officially Cinco de Mayo, we've rounded up some of the best cocktail and food recipes to make on this Mexican holiday from your favorite Mexican tequila brands, hotels in Mexico and chefs who specialize in delicious traditional dishes.
Volcán De Mi Tierra, named after a volcano in Jalisco, Mexico, is a luxury tequila (in partnership with LVMH) known for its complex flavor profile and smooth taste. The company is making your Cinco de Mayo celebration extremely easy by partnering with Cocktail Courier to have Volcán's signature Smoky Paloma delivered right to your door. Using Volcán Blanco, rosemary and grapefruit extracts and a hint of smoke, it's a wonderful smoke-infused cocktail. The brand also has plenty of simpler cocktails you can make using your favorite Volcán expression, including La Margarita (2 oz Volcán Tequila Blanco, 1 oz lime juice and 3/4 oz agave syrup).
If it's an authentic Mexican dish you're after, Michelin-starred chef Rafael Cagali (who is the head chef of Da Terra at the Town Hall Hotel in London's East End) has created some traditional recipes in partnership with Maestro Dobel Tequila. He has created a Gem Chicken Tacos recipe using chicken thighs, lettuce tacos, reduced chicken sauce, julienne radishes, fried chicken skins, horseradish mayo and Nasturtium leaves. He also encourages pairing the tacos with Maestro Dobel Diamante Black Diamond Cocktail, using 2 parts tequila, 1/2 part agave syrup and 1/2 part fresh lime.
The Belmond Maroma Resort & Spa also provided a wonderful recipe for Pan de Mole – which is a feat to make but so rewarding once it's done. To make the sourdough, you'll need 500g wheat flour and 500ml water; for the Pan de Mole, you'll need 1,750g of flour, 35g salt, 55g yeast, 525g pre-prepared sourdough, 350g black mole paste, sesame seeds and 1 L ice water. To begin you will need to prepare the sourdough three days in advance. On the first day mix 100g of wheat flour with 100ml of water, and leave to stand for 24 hours. If the dough has bubbles, remove half the mixture and replace with the same amount of flour, mixing again. If no bubbles have formed allow to rest for another day. On day three, whether or not bubbles have formed, again remove half the mixture and replace with the same amount of flour, integrating once more.
The sourdough is now ready to prepare pan de mole. In a mixer, add all the pan de mole ingredients and mix thoroughly. Leave to stand for 30 minutes. Slowly add the water to assist with fermentation, then leave to stand for 20 minutes. Form the dough into small balls of approximately 50g and place on a waxed paper-lined tray. Add sesame seeds and allow to ferment for two hours, or when the dough has doubled in size. Put the tray into the oven, pre-heated to 200°C. Throw a splash of water onto the oven floor and immediately close the door. Leave to bake for 10 minutes, or until nicely browned.
Don Julio tequila is celebrating Cinco de Mayo while also giving back. The tequila brand launched a fundraising program to support restaurant and bartender workers through the Restaurant Workers' Community Foundations. Celebrities including James Harden, Erin Andrews, Julianne Hough, Diego Boneta and Lil Jon will participate, and readers who donate get a chance to win a virtual happy hour today with these celebs. Don Julio has committed $200,000 to the foundation and will donate $50,000 more on Cinco de Mayo. Even if you don't win, make the Colibrí Rubi Tea cocktail from mixologist Caer Ferguson. To create, use 1.5 oz Tequila Don Julio Blanco, 2 oz Hibiscus Tea, 1/2 oz lime juice, 1/4 oz simple syrup and garnish with strawberry halves.