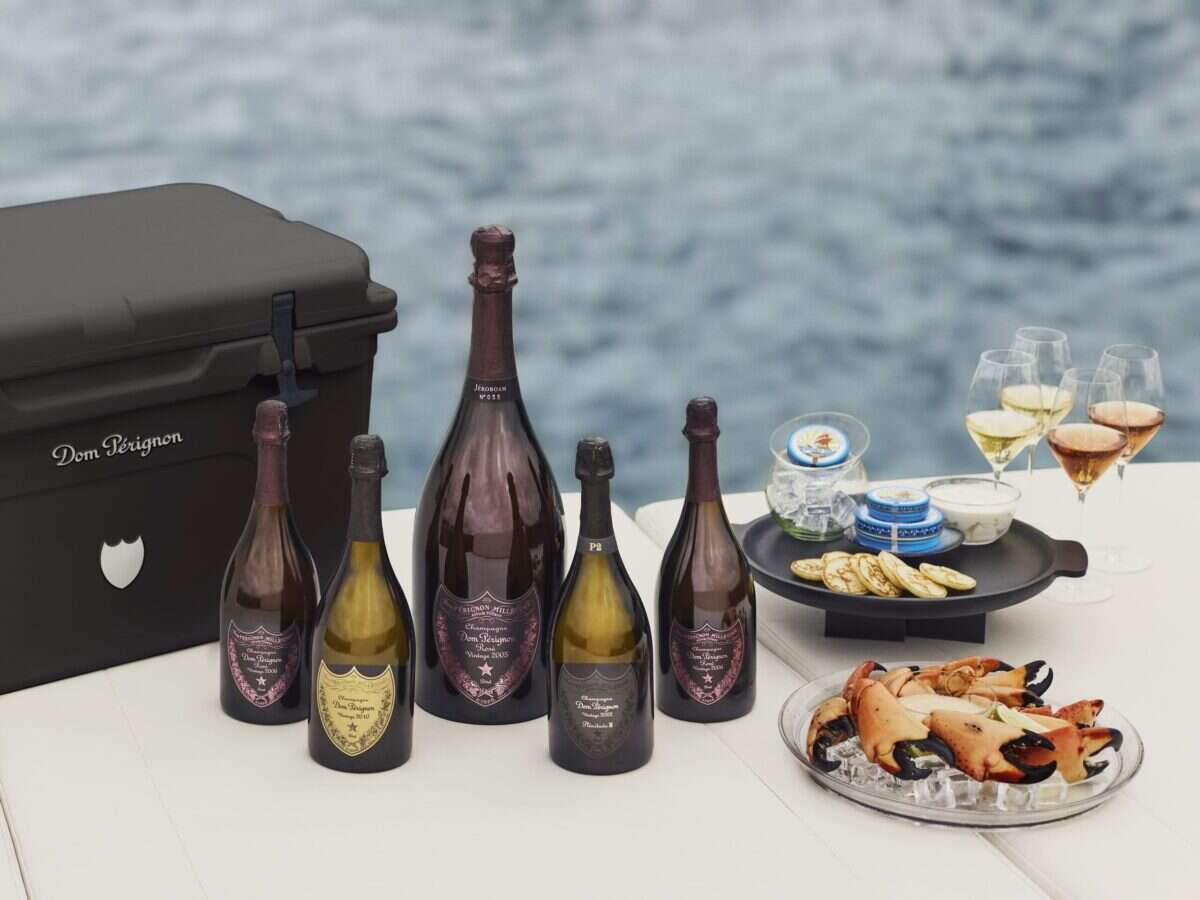 Champagne sales reached a record high last year, rebounding as celebrations restarted and drinkers popped the fizz at home. Global sales of champagne in 2021 are estimated at €5.5bn ($6.2bn), a record figure almost a third (31%) higher than in 2020, and 9% higher than in 2019.
Charles Goemaere, CEO of the Comité Champagne, says the rebound in champagne sales comes down to three key factors: for many countries, lockdowns were not as long or stringent and restaurants and hotels were open, good growing conditions in 2020 meant stocks were replenished, and home consumption increased.
"We do not have any detailed information at this stage but it seems home consumption was particularly high," said Goemaere. "Due to the global gloomy mood, consumers decided to treat themselves. In many countries, mostly Anglo-Saxon ones, retailers mentioned a high demand for champagne."
[See also: Dom Pérignon Unveils 2012 Vintage and 2003 P2]
In 2021, almost 322 million bottles of champagne were sold, 32% higher than the number sold in 2020. Just under half (44%) of sales were within France, which recovered back to their 2019 level. Meanwhile, champagne exports were the real success story: not only 37.5% above their 2019 sale numbers but 15% higher than in 2019.
Emma de Szoeke, senior vice president of consumer insights, analytics and business growth at Moët Hennessy, says this growth in overall champagne sales comes alongside demand for prestige vintages.
"French champagne has experienced solid growth and expansion over the past two years, and super-premium champagnes have been a strong driver," de Szoeke says. "Dom Pérignon, for example, continues to grow and we expect continued, healthy momentum, especially as fine dining and the on-premise channels overall reopen."
In the first three-quarters of 2021, LVMH saw sales of $4.8bn across their wine and spirits brands, which includes Dom Pérignon, Moët & Chandon and Veuve Clicquot – an organic increase of 30% on the same period in 2020, and 10% higher than in 2019.
LVMH champagne sales saw a strong rebound with a 7% increase in the volume sold compared to 2019, particularly as restaurant and tourism recovered in the US and Europe. But de Szoeke says home-drinking has caused one of the most striking shifts in champagne culture.
"We all had to find ways to elevate the occasions that we'd typically celebrate out, at home," she says. "Our enduring need to connect, celebrate and create joy really rose to the surface. We know people want to attach specialness to more and more moments and this is a major driver of the uptick we've seen in champagne given it's so uniquely designed for celebrating life's moments – big and small."
[See also: How Champagne is Going Green]
But that's not to say the whole year was plain sailing for the sector. In fact, France saw its worst wine harvest on record and Champagne was one of the regions affected most harshly. The region lost over a million hectoliters – around half the average yield. So strong demand for champagne comes at a time when stability is much needed. De Szoeke says LVMH anticipates the increased popularity for super-premium champagne is unlikely to fizzle out.
"We expect to see the role of champagne at celebrations – both major milestones and nearer-in everyday moments continue. As we all begin to venture back to restaurants and sipping at cocktail bars, we expect to see champagne becoming more a part of consumers repertoire," she says. "We see strong signals that consumers are looking to discover and experience more of what champagne has to offer."
[See also: Debunking Fine Wine's Biggest Myths]