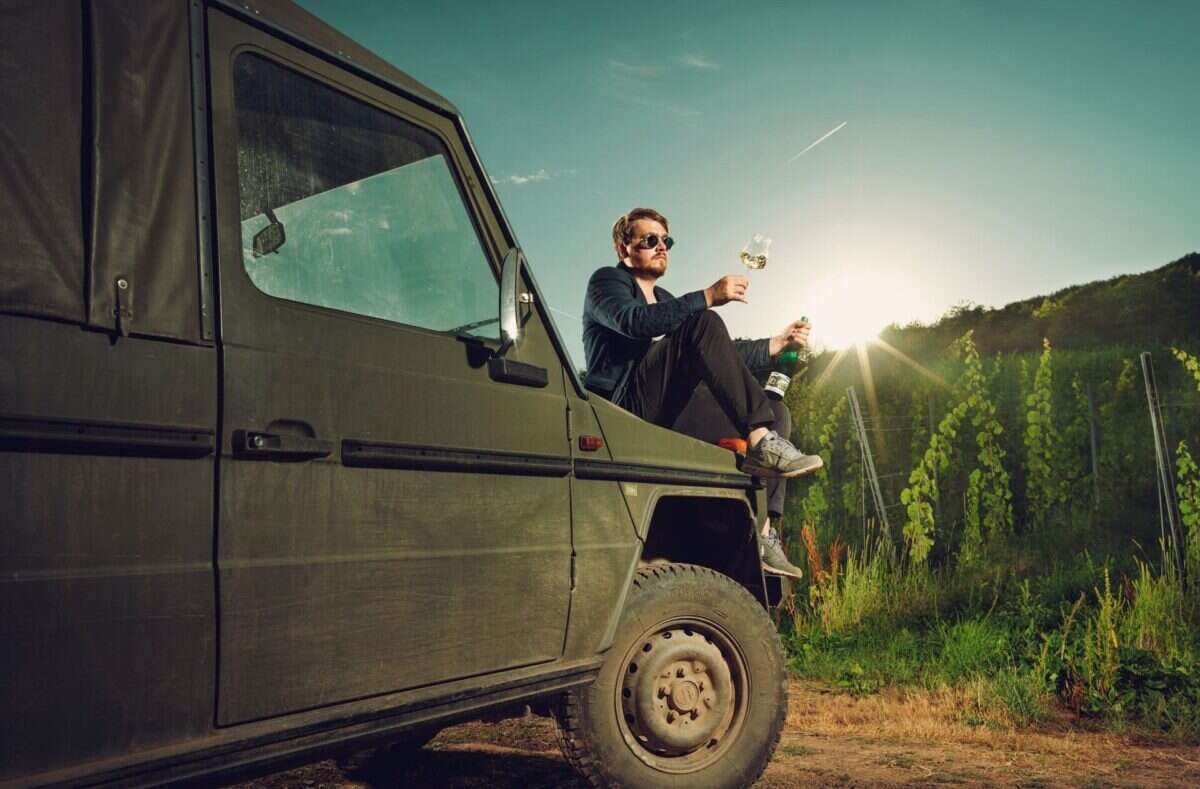 With its array of jargon and multitude of unwritten rules, navigating the heady world of fine wine can feel like a daunting task. From assuming you do not chill red wine to only pairing reds with meat, figuring out which popularly accepted truths hold merit – and which are downright misleading – will greatly aid your wine discovery journey.
And what better way to make sense of it all than speaking with an expert from London's oldest fine wine merchant? Here, Justerini & Brooks' buying director, Giles Burke-Gaffney, selects and debunks some of the greatest myths and misapprehensions, providing valuable advice and guidance when selecting and consuming the perfect tipple.
Never chill red wine
One theory behind the common assumption that all red wine should be served at room temperature dates back to medieval Europe, when bottles were stored and consumed in draughty, stone-lined cellars and drawing rooms. However, today's climate-controlled residences are not always the ideal temperature for serving your favorite tipple. "I love a nice chilled Dolcetto in the summer, and of course Beaujolais, Pinots from the Loire and lighter Burgundies," says Burke-Gaffney. "Don't chill anything too full-bodied, though, as it will accentuate the tannins.
Conversely, the idea that all white wines should be served chilled is also untrue. "If you chill down the top white Burgundies and fuller whites and drink them straight away, the cold will subdue the complexity, flavor and aroma," Burke-Gaffney cautions. "Make sure not to serve your expensive whites too cold."
Older is better
Many of us equate the age of a bottle with its perceived quality. But this is actually a misconception that Burke-Gaffney is eager to shake off. "People can sometimes be a bit sniffy about wines that need to be drunk young," he says. "In actual fact, every wine has its moment; it's just about finding the right one. That could be a few years, it could be several decades. Don't assume that the best wines are the ones where you will pull the cork on in the long distant future."
The buying director advises purchasing a span of vintages and drinking your way through a case to find the perfect window. "A couple might be too young and a couple might be too old, but there'll be some in the middle that are just right," he says. "It's about personal pleasure in the moment.
Only red wines should be decanted
When it comes to young reds, Burke-Gaffney believes decanting can add "too much air, too quickly", to the detriment of the bottle. Instead, he says, "pulling the cork and leaving [the wine] to breathe for an hour or two can do the trick." Unless the wine is older and has accrued sediment, it isn't always necessary to decant.
Justerini & Brooks' buying director is also keen to point out that, contrary to popular belief, there are plenty of examples where white wine should be decanted. "More complex whites and certain white Burgundies that have been made with the absence of oxygen can be quite tight," he explains. "With a bit of air and time in the decanter they can really blossom."
Good Bordeaux is pricey
Home to some famously expensive appellations, Bordeaux has faced its fair share of scrutiny in the past over the astronomical pricing of its high-end wine. But Burke-Gaffney insists that if you look closer, there is outstanding value to be found in the region.
"There are some great wines from lesser-known areas and lesser known properties within famous areas," he explains. "Areas like Cotes de Castillon, Fronsac, the Medoc, and Lalande-de-Pomerol, or second and third wines from left-bank Châteaux – the quality of which has never been better. There's plenty of places where you can find decent value Bordeaux which are really well-made."
Only pair red wines with meats and cheeses
Most people will be familiar with the prevailing sentiment that red wine should be paired with meats and cheeses while white wine fares better with fish. However, Burke-Gaffney warns against following this constrictive advice.
"It used to be that you just had red wine or port with cheese in England, which is nonsense," he says. "White Burgundy with a soft rind cheese, or Loire Sauvignon with goat cheese are brilliant combinations." As for seafood, the buying director points to delicate chilled reds such as Beaujolais as the perfect alternative accompaniment.
You must pick sides
The 1980s saw the rise of the modern winemaking movement in Piedmont, led by the famous Barolo Boys. A heated rivalry ensued between the traditional and modern camps, with modernists favoring shorter macerations and the use of smaller French oak barrels.
It is a schism often reflected within the buying community, with connoisseurs aligning themselves with either older or newer techniques and appellations. But, for Burke-Gaffney, the distinction no longer holds much sway. "Traditionalists have modernized their practices in certain ways, and modernists have reined in some of those practices," he reflects. "So I think they're converging – there isn't really that split between them anymore." Moreover, he continues, lingering perceptions that traditional wines are better than their modern counterparts are also fading.
Grand Marques is the best champagne
From Pol Roger to Laurent-Perrier, those with a penchant for fizz will be familiar with the largest and most famous merchant houses in Champagne. However, Burke-Gaffney advises looking beyond these heavy hitters to discover the best sparkling wine the celebrated region has to offer.
"People love the labels and the names we've all heard of," he says. "The fact is, though, there's more quality artisan growing champagne out there than ever before. We're spoilt for choice these days and there are many instances where you pick a grower's champagne and it's better than Grand Marques." Justerini & Brooks' buying director points to Egly-Ouriet, Ulysse Collin, Bereche and Pierre Peters, as producers well worth exploring.
Learn more at justerinis.com