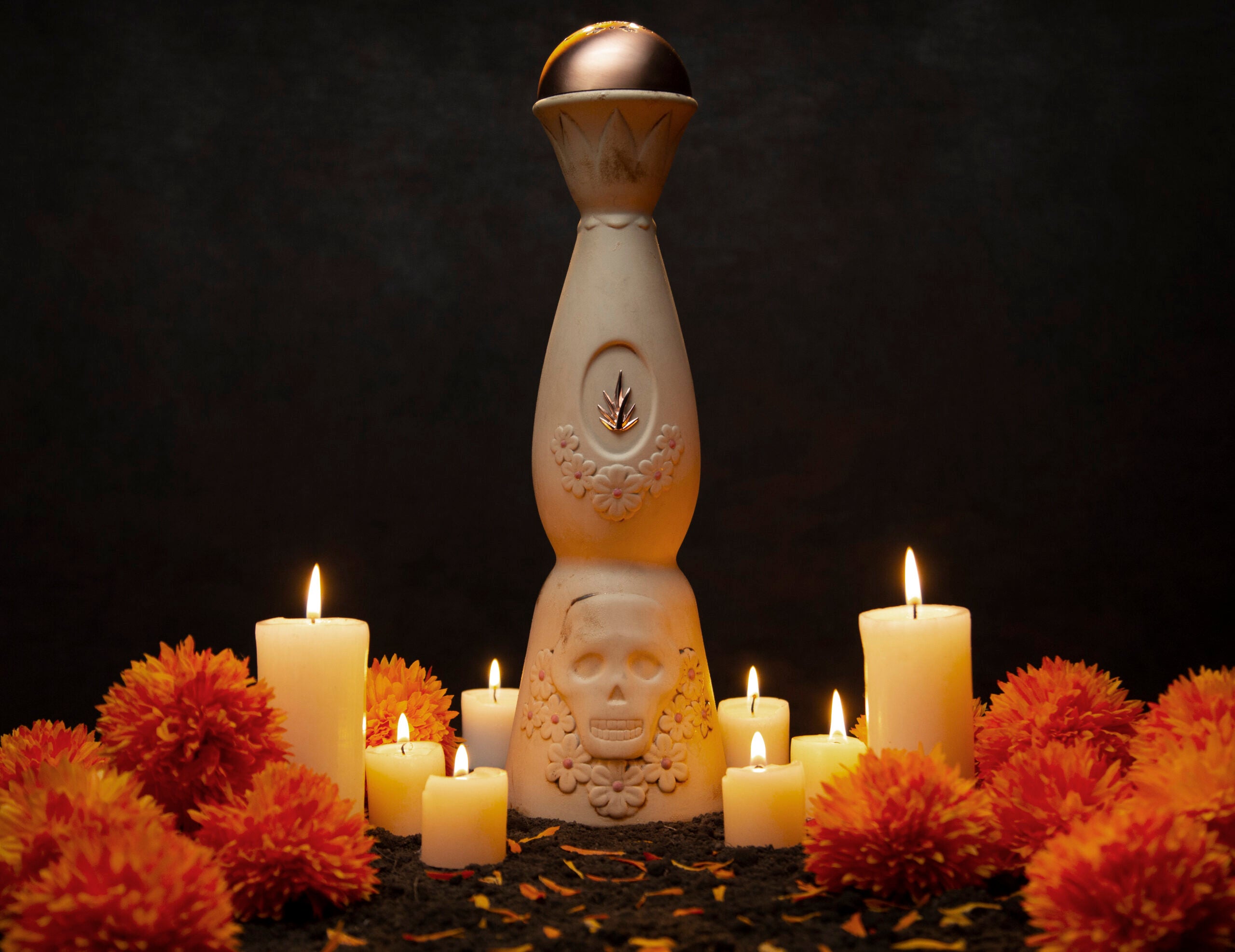 Clase Azul is marking this year's Día de Muertos (Day of the Dead) with the launch of an ultra-premium tequila. The Clase Azul Día de Muertos is limited to just 2,000 bottles and will be available from October 1.
Often mistaken for something akin to Halloween, Día de Muertos is actually a loving and happy Mexican holiday where family and friends "reunite" with deceased loved ones on November 2. Popular traditions include building altars called ofrendas, ritual displays where the deceased are honored with decorative skulls, marigold flowers, food, beverages, and personal possessions.
"We prepare for Día de Muertos all year long, and three years ago we decided to create a limited edition to share the beauty of this beloved holiday with our consumers around the world," said Clase Azul president Juan Sanchez. "We are honored to help keep the memories and our culture alive with our latest Día de Muertos edition."
True to its reputation, Clase Azul has used only the finest liquid to honor one of Mexico's most important celebrations. The Día de Muertos tequila is an exquisite blend of Clase Azul Plata, Clase Azul Reposado aged 8-months in oak barrels, and Clase Azul Ultra aged 5-years in reclaimed sherry barrels. It is a deliciously complex blend with fragrant aromas, a golden color, and a silky, rich, and full body. Offering oak, salted caramel, vanilla, white pepper, raisins, cloves, and a faintly nutty aroma on the nose, this blend features flavors of vanilla, oak, and nutty toffee with warm hints of crystallized ginger.
Renowned for making decanters as premium as the tequila inside it, Clase Azul has once again gone to extraordinary lengths to ensure the Día de Muertos bottle stands out. The handmade bottle has a bone-inspired look and feel – perfect for the occasion it has been created to honor.
Artisans have adorned each bottle with Marigold flowers and skulls, which represent unity, strength, and ancestry. Rich in symbolism, the skulls mark the transformation of life from the mortal to the mystical. The Marigold flowers are key to the holiday, having the power to guide the souls of the deceased so they can return to their world after they visit our corporeal world.
Clase Azul Día de Muertos is available in 1L, 80 proof/40% alcohol by volume and is available for $400. claseazul.com