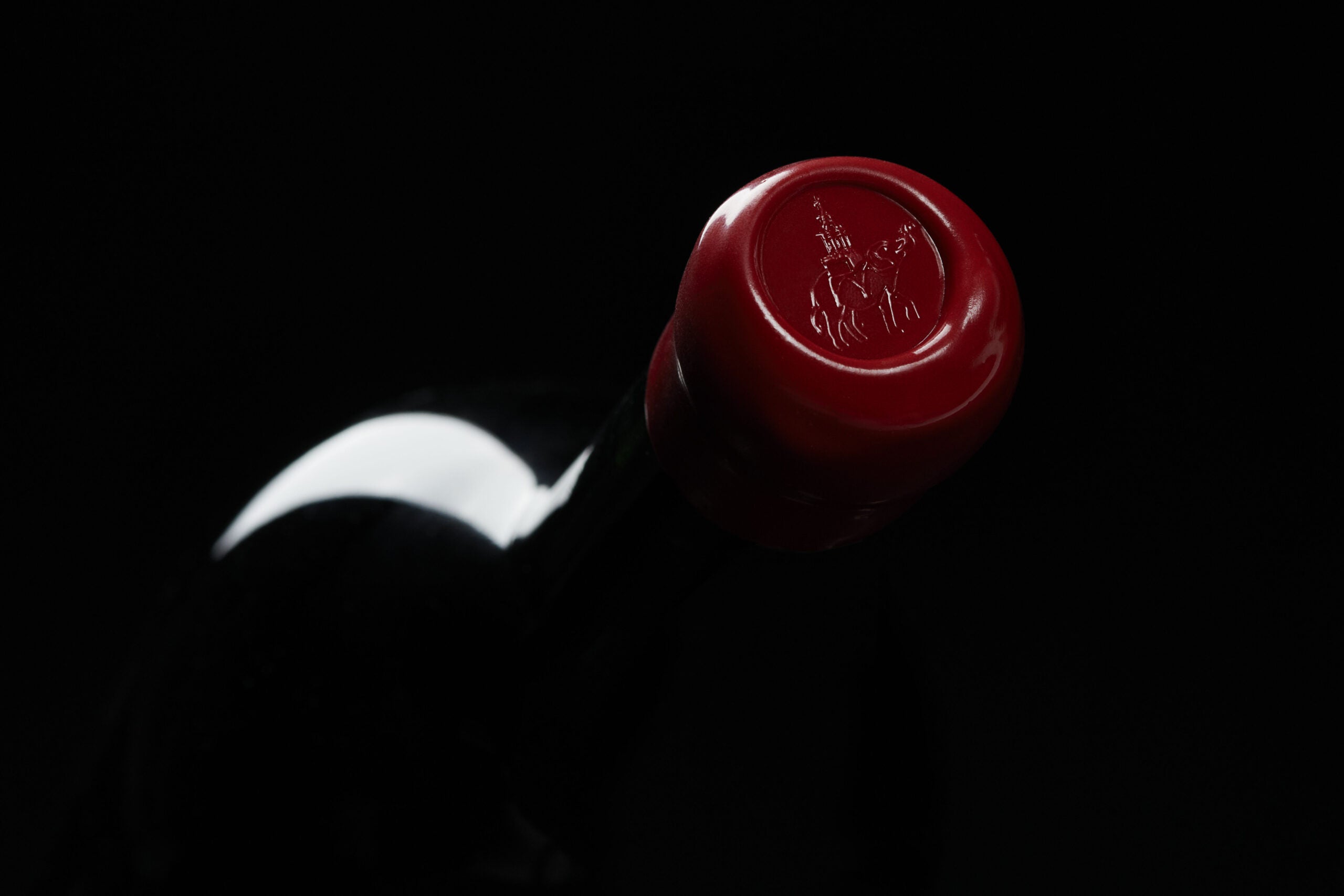 In celebration of a century of wine excellence, Bordeaux's Château Cos d'Estournel is releasing a limited-edition red vintage worth coveting. The single varietal vintage, COS100, is derived from 100-year-old Merlot vines grown on a special plot known as "Parcelle des Femmes" within the heart of the Saint-Estèphe vineyard. But eager oenophiles best act quickly — just 10 balthazars (12 liters) and 100 double magnums (3 liters) of COS100 will be made available.
To own a bottle of COS100 is to own a piece of history, as its "Parcelle des Femmes" or "Ladies' Plot" was planted by a group of women during World War I. While the men fought on the fronts in 1915, the women tended to this distinct vineyard plot and in doing so created a kind of living memorial through the wine.
Harvested in 2015 exclusively from these significant Merlot vines, COS100 gives off aromas of violet, blueberry and blackcurrant on the nose. To taste, the rich wine is described as fresh and vibrant, with notes of fleshy fruit and a saline mineral finish.
Following a live bottle auction this evening in New York City, enthusiasts can purchase the remaining COS100 large-format bottles on the winery's website for approximately $22,000 per double magnum. Truly a collector's item, each balthazar and double magnum is individually numbered and bottled by hand at the Château Cos d'Estournel. In place of a label, every bottle is engraved with a delicate inscription chronicling the release. The 2015 vintages are presented in resplendent bespoke wood-and-leather boxes
"A labor of over 100 years of work and passion, I am immensely proud to release COS100, a rare and unique wine that is a powerful link between the glorious past of Cos d'Estournel and our promising future," said Michel Reybier, Cos d'Estournel owner, in speaking to Elite Traveler. "Over 100 years ago, women worked courageously to ensure the continuity of the estate, most especially the Parcelle des Femmes, during World War I. COS100 is a tribute to this treasure located at the heart of our vineyard and the woman who selflessly saved it. It is this forward-thinking philosophy that has made Cos d'Estournel the legend that it is today, and this extraordinary wine celebrates the vineyard's continued audacity and excellence."
The private auction by Sotheby's will take place today, February 28, 2018, at the Rainbow Room, 30 Rockefeller Plaza, 65th Floor, New York, NY 10112. To purchase the limited-edition bottles online following the auction, please visit estournel.com.