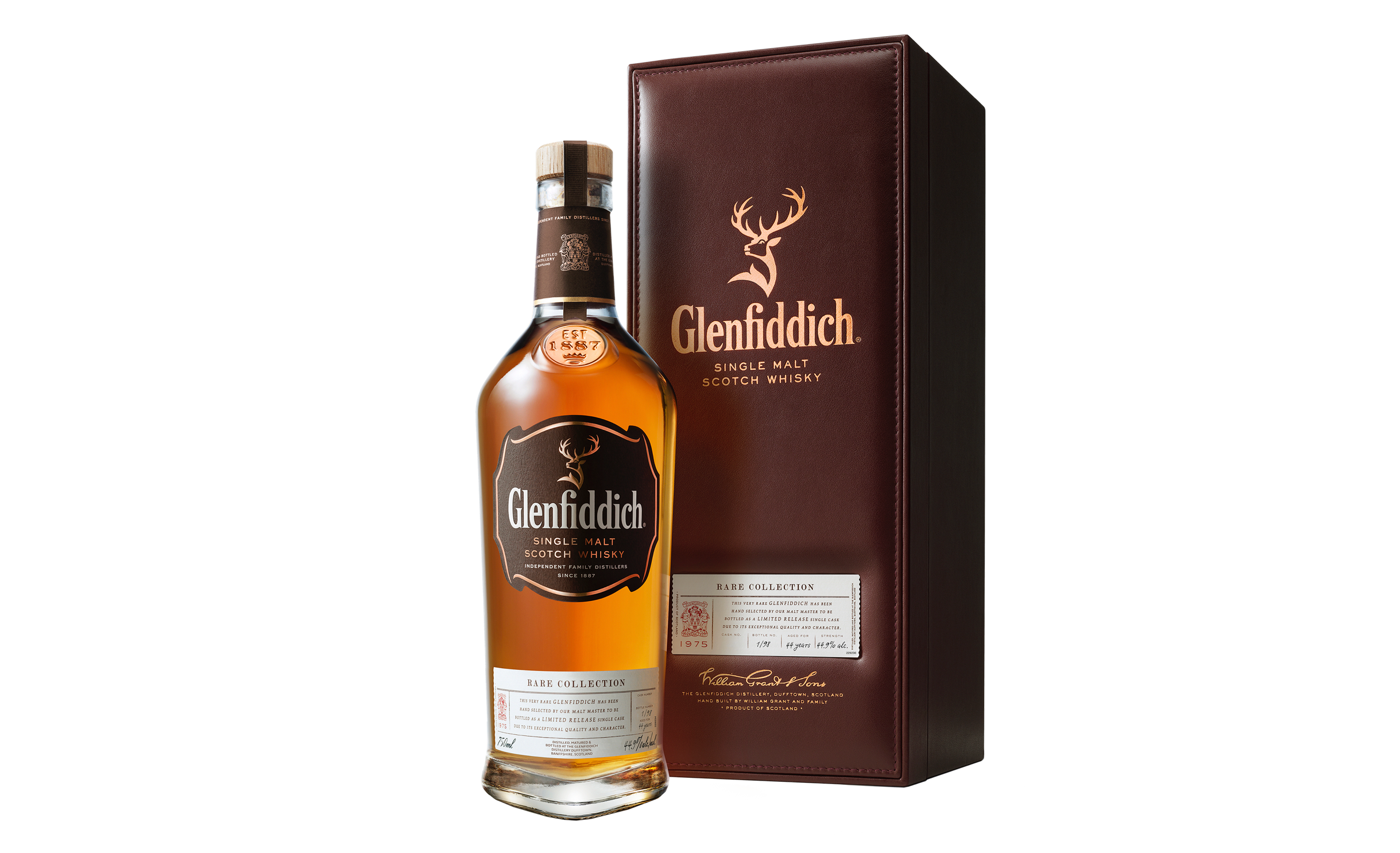 Glenfiddich has revealed two new casks for its Rare Collection in what is just the third release to be added to the series in over 20 years. The two releases are both 44-year-olds and retail at $9,000 each.
The Glenfiddich Rare Collection was first introduced in the 1990s to consolidate exceptional casks reserved and hand-selected by malt master Brian Kinsman into one series. Released as single casks, the new additions, Cask 4706 and Cask 5114, is limited to just 100 bottles and sold exclusively in the United States.
The limited-edition pair were laid down within a week of each other in 1975 in the cool, dark vaults of the distillery warehouses, and both contain that famous Glenfiddich distillery character. There are, however, significant differences brought out through the casks the liquid was laid in. Cask 4706 (54.7% ABV) was aged in a European Oak Sherry Butt, and Cask 5114 (48% ABV), matured in an unusually rare European Oak Hogshead.
Cask 4706 delivers a lively and vibrant bouquet imparting notes of oak, antique leather, tannin and crisp parchment while maintaining its intriguing zestiness with hints of green apple and citrus. Cask 5114 offers an initial burst of sundried raisins and vanilla gives way to more subtle notes of cinnamon, nutmeg and caramelized apple.
"Selecting the casks to be a part of the exclusive Glenfiddich Rare Collection is a meticulous but extremely rewarding process," says Kinsman. "They must reflect the timelessness of the Glenfiddich character, and the mastery of craftsmanship that has gone into creating the outstanding liquid within, resulting in a selection of whisky that is truly beyond compare."
Both vintages are contained in individually numbered bottles and presented in beautiful handcrafted brown Italian leather box with a copper foiled leaflet containing detailed information about the bottling.
Visit the official Glenfiddich website for more information.