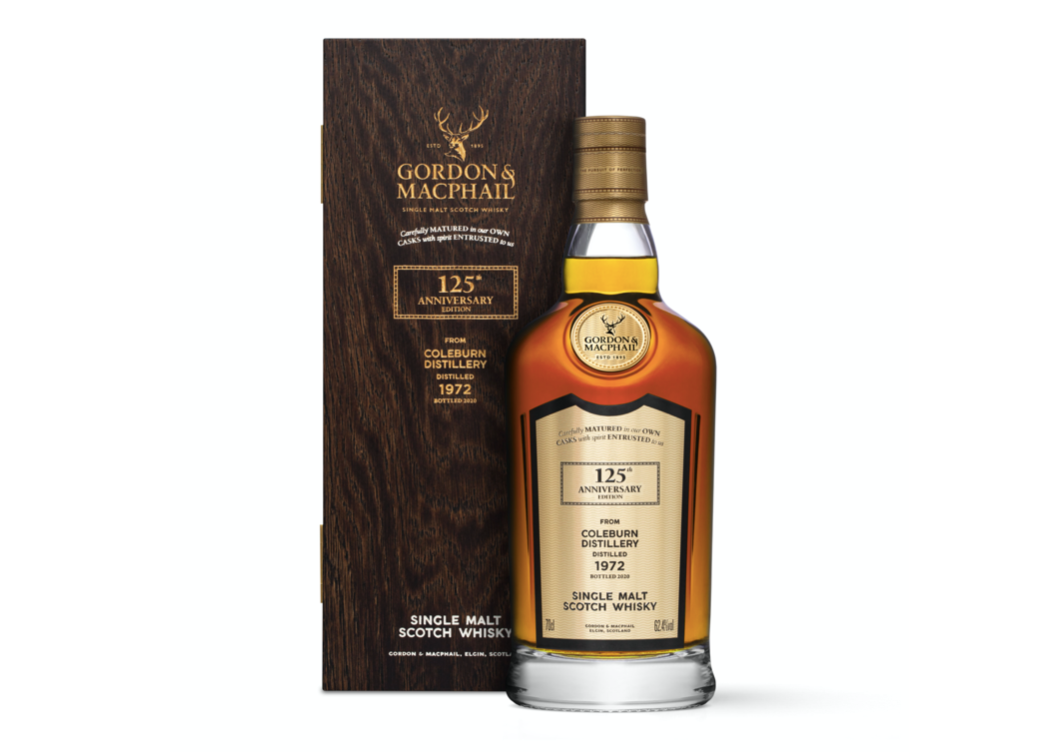 Live long enough and you will inevitably pick up a few rare treasures along the way. That is certainly true of Gordon & MacPhail, the world's leading single malt whisky specialist which celebrates its 125th anniversary this year.
Owned and operated by the same family across four generations, the company has been continuously curating a collection of casked whiskies from every corner of Scotland. Stored and aged in its own barrels in its Elgin warehouse, some of these liquids have long outlived the distilleries from which they originated.
Many Scottish distilleries closed in the 1980s and we are now reaching a point where stocks are running out for good. Having lived through the good and the bad times, Gordon & MacPhail owns some of the last remaining casks from many of these 'ghost' distilleries. Soon, there will be four less in the ledger.
To mark its anniversary, which came in the midst of the pandemic on May 24, the company is releasing four exceptionally rare liquids. Each of them – either from a closed distillery or made on Lomond Stills no longer in production – is from the last cask held in its famous warehouse.
Stephen Rankin, a fourth-generation member of Gordon & MacPhail's owning family and the company's director of prestige, said: "The whiskies we have chosen to commemorate our 125th anniversary are all truly unique and seldom seen in the market. They are bottled from the last remaining casks we have from these distilleries, and marks an emotional moment for my family as they leave the Gordon & MacPhail warehouse after being left to mature by my grandfather many decades ago."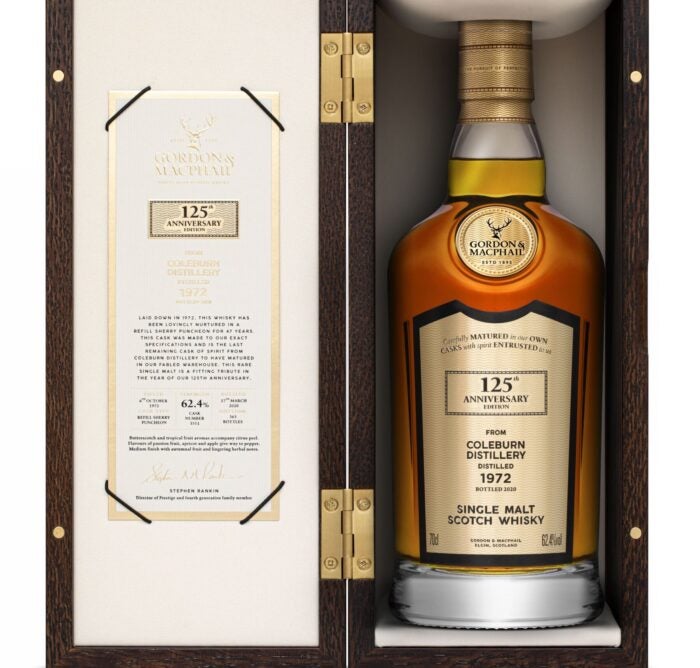 The Last Cask collection will come thick and fast with one release every month until the end of the year. The first, an exceptionally rare 47 Year Old from the long-lost Coleburn distillery, kicks it off with aplomb. After spending its entire maturation in cask 3511, the first thing to strike you about this liquid is the strength (62.4% ABV). Despite the high ABV, the liquid retains a pure golden color that shimmers in the light.
Uncharacteristic for a whisky of this strength, it carries a sweet aroma typical of a much younger Speyside. The sweetness continues on the palate with cooked apples and mint giving way to a medium finish with herbal notes. Water is not essential, but adding a drop accentuates this sweetness and makes it delightfully drinkable.
This release will strike a particularly emotional chord with the owning family as the distillery was located just four miles from G&M's home. Known most famously for its penchant for experimentation, Coleburn distillery closed in 1985 after 88 years of production. Diageo owns the stock, but it is unclear how much, if any, is left. What's for sure is that this will be the final Coleburn to come from Gordon & MacPhail.
Tasting notes from Gordon & MacPhail
1972 from Coleburn Distillery
Aroma:  Sweet butterscotch, ripe fruit and subtle floral aromas. Caramelised sugar develops alongside waxy citrus peel, slowly transforming into fresh guava.
Taste: Intensely sweet; fruity flavours of apricot and cooked apple with a subtle mouth-warming chilli spice edge. Subtle charred oak flavours give way to a soft undertone of mint leaves.
Finish: A medium finish with sweet and ripe autumnal fruit and a lingering dry herbal note.
Priced at $2,499.99, gordonandmacphail.com