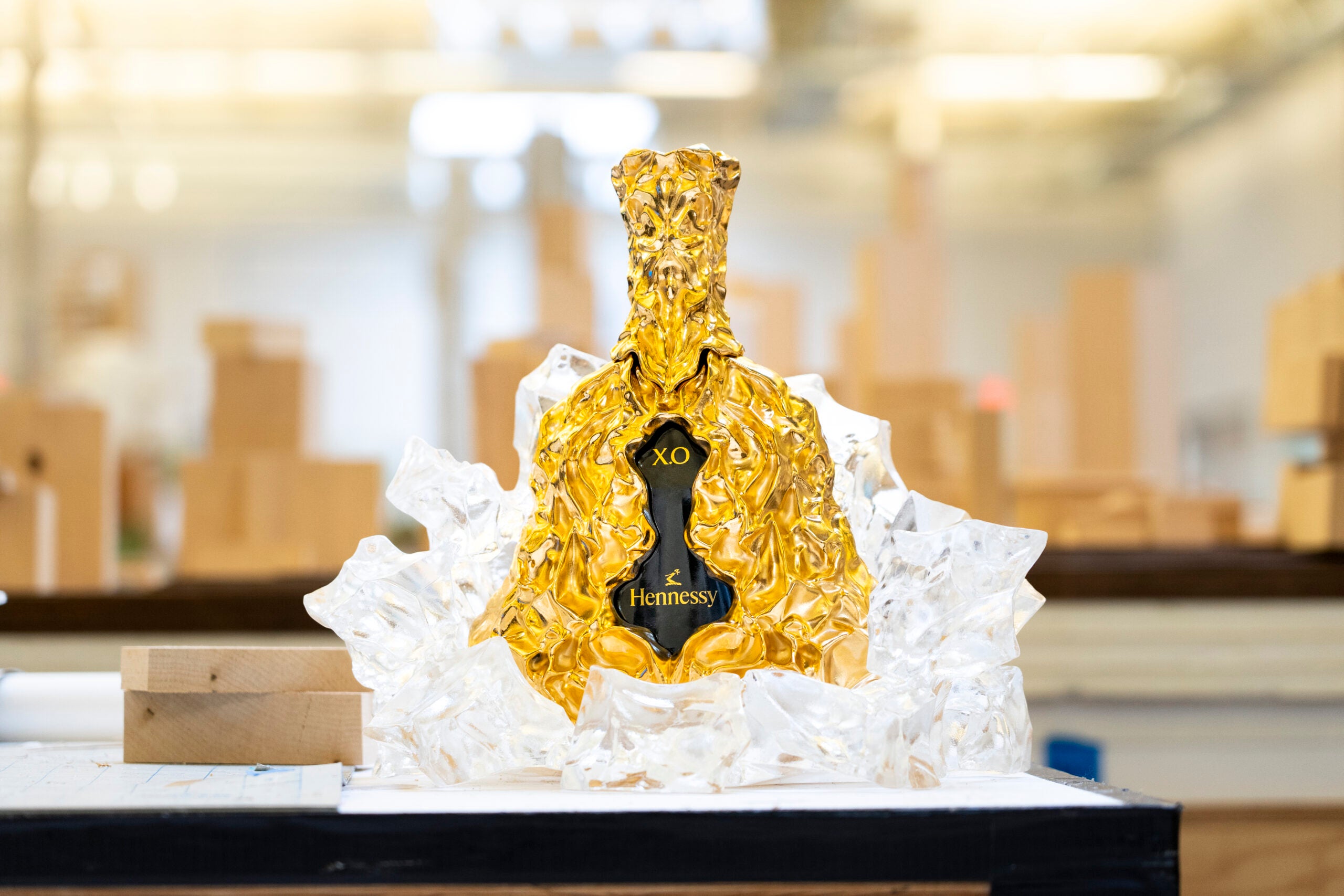 Hennessy XO has marked its 150th anniversary with the unveiling of an extraordinary bottle designed by one of the world's most respected architects, Frank Gehry.
The cognac was first conceived by Maurice Hennessy this month in 1870 with the intention of sharing it with only his closest friends and family. Today, it is enjoyed all over the world and the iconic bottle, designed by Gérald de Geoffre in 1947, is instantly recognizable.
To mark the milestone, Hennessy asked Gehry, the man behind the Guggenheim Bilbao and the Foundation Louis Vuitton, to make his own interpretation of the bottle design. The result is an extraordinary marriage of gold and glass, one that encompasses his unique architectural style and the original bottle shape.
The Hennessy XO Masterpiece bottle is enveloped in a crinkled sleeve of 24-carat gold-dipped bronze, evoking the radiant movement of water as it reflects the light. The sculptural decanter is encased by a fractured glass glorifier, which further amplifies the inspiration of water and light.
Gehry commented: "It was an honor to be asked to celebrate this milestone for Hennessy XO. While I was excited, it was also daunting because a bottle of cognac is already a work of art – one you can smell, taste and feel – it doesn't need embellishment as it's already there.
"I wanted to bring it to life, and so I took inspiration from its birthplace and used this crumpling effect of the material that gives it a feeling of movement" Gehry adds. "The materials I've chosen catch the light and make this a really beautiful object on its own, but then you realize it is a bottle of Hennessy XO."
Just 150 decanters will be available at $17,000. Each one will be individually numbered and imprinted with Gehry's signature. A wider release of limited edition Hennessy XO bottles also created by Frank Gehry, will launch in markets worldwide to further celebrate the collaboration for around $200.