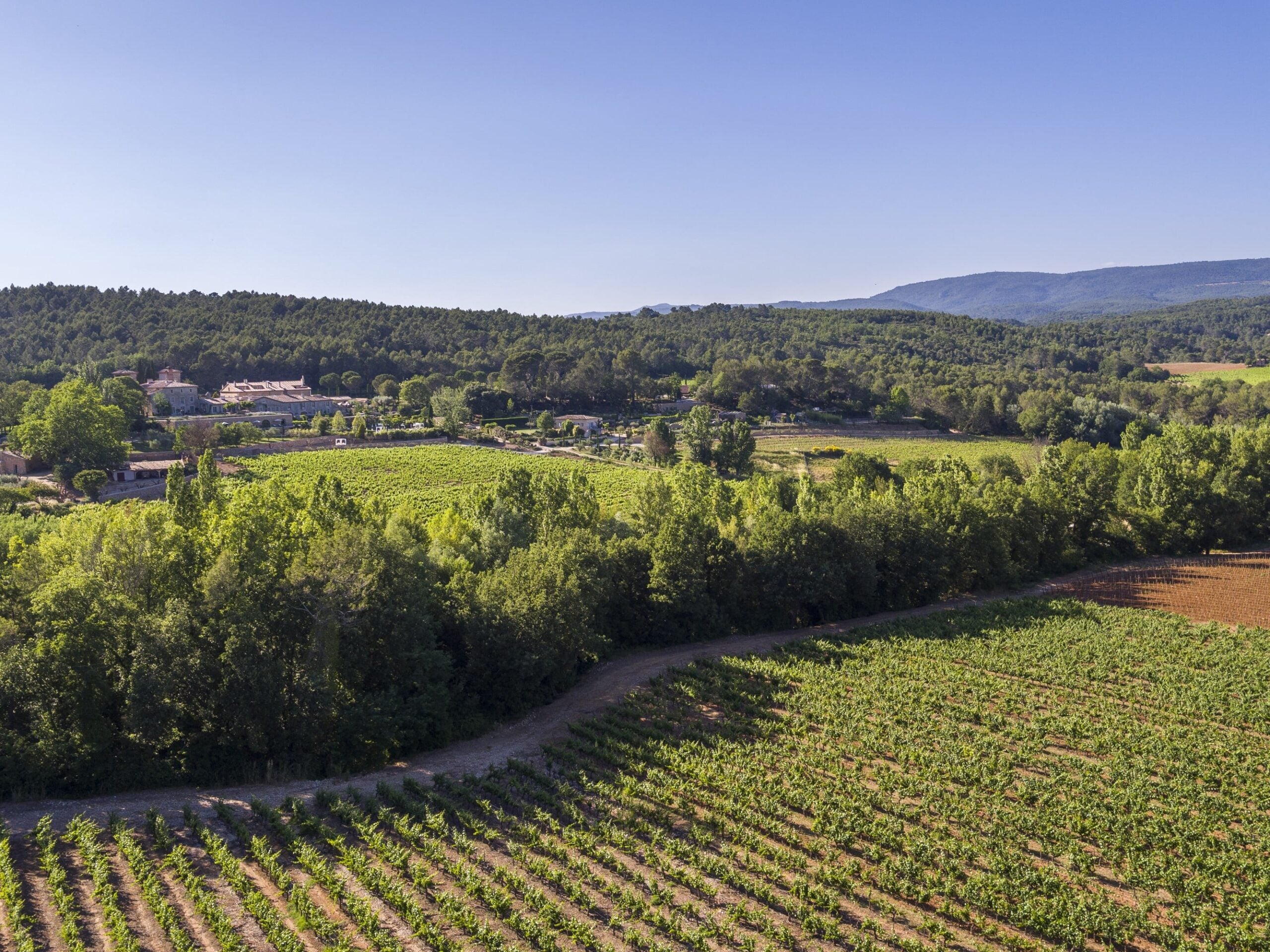 Wine tourism is back, and one of the most pleasurable regions in which to indulge grape-driven passion is sun-drenched (even in fall), movie-set beautiful Provence, home to the world's most fashionable rosé wines. More grand wine estates than ever are wooing oenophiles with luxury lodging, pools, spas and expert-led tastings.
Château de Berne, about an hour's drive from the buzzy beach clubs of Saint-Tropez, is a trailblazer of the trend, with a serious eco-conscious twist behind its excellent wines. Think of the bucolic 1,700-acre historic estate in the large Côtes de Provence appellation as a sustainable Shangri-La. The château's gourmet restaurant, Le Jardin de Berne, is one of a small number of Michelin 1-star restaurants in France to earn the Guide's new Etoile Verte (green star) award for sustainable gastronomy.
Executive chef Louis Rameau draws from a 30,000-sq-ft organic fruit and vegetable garden to create his seasonal, local-flavors-of-Provence cuisine. The château's savory rosés, as well as rarer estate reds, whites and sparkling wines, come from vineyards that were certified organic in February 2018.
[See also: The Most Beautiful Wineries to Visit in France]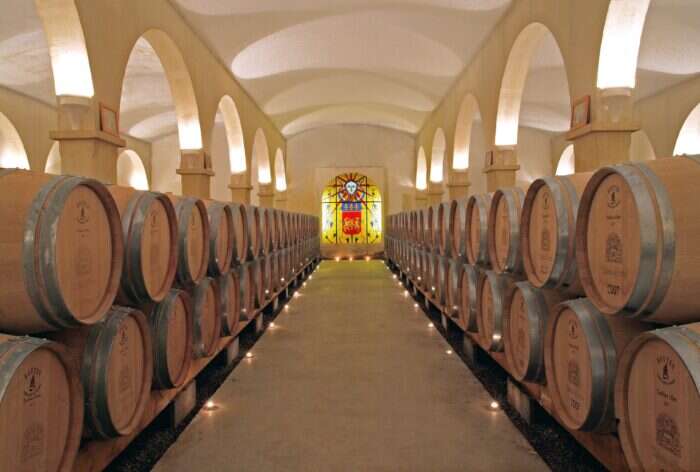 The tile-roofed Relais & Châteaux hotel is one of only three five-star spots in France to earn European Ecolabel certification, which reflects its commitment to conserving energy and water, and reducing waste. A free charging station encourages the use of electric cars.
The château's limestone hills and forests, rich in biodiversity, include miles of trails to hike and bike when you're not exploring the vineyards, tasting wine in the cellar with an expert sommelier, or sipping the estate's several rosés.
Fresh, light, crisp, dry and mouthwatering, pale pink wines account for about 90% of the wine produced in the appellation. Château de Berne's winemaker starts harvesting grapes at midnight and presses them immediately to retain the pale color. Traditionally, Provence rosés are blends of several grapes, including grenache, cinsault and syrah.
[See also: Four Beautiful Wine Estates From Around the World]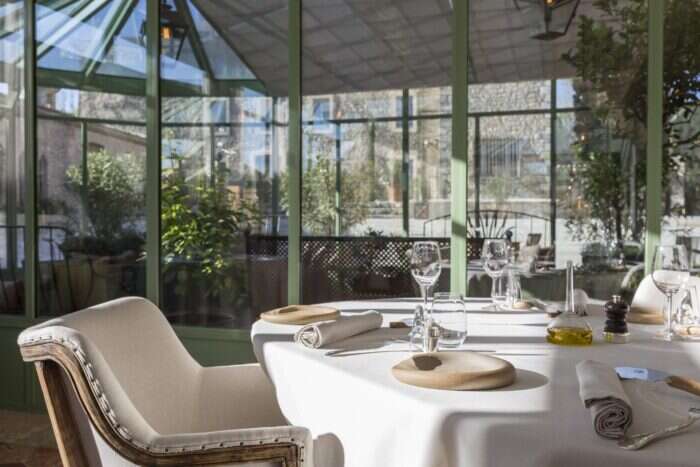 British billionaire Mark Dixon bought Château de Berne in 2007, and since then he's also snapped up and revamped three other local estates, each with a unique vibe, to promote his sustainable luxury vision. Closer to Saint-Tropez, for example, is Ultimate Provence, which opened in 2019.
The sleek rooms have an edgy, millennial tone, and inventive rosé cocktails are served on the trendy rooftop terrace. All the properties have certified organic vineyards, as do some 24% of those in Provence — more than any other French region. That, Château de Berne and rosé are all reasons enough for jumping on a plane and heading to Provence.
Suite from $1,360 per night. Contact info@chateauberne.com, +33 494 604 360, chateaudeberne.com
Provence Rosés to try
2020 Château De Berne Inspiration Rosé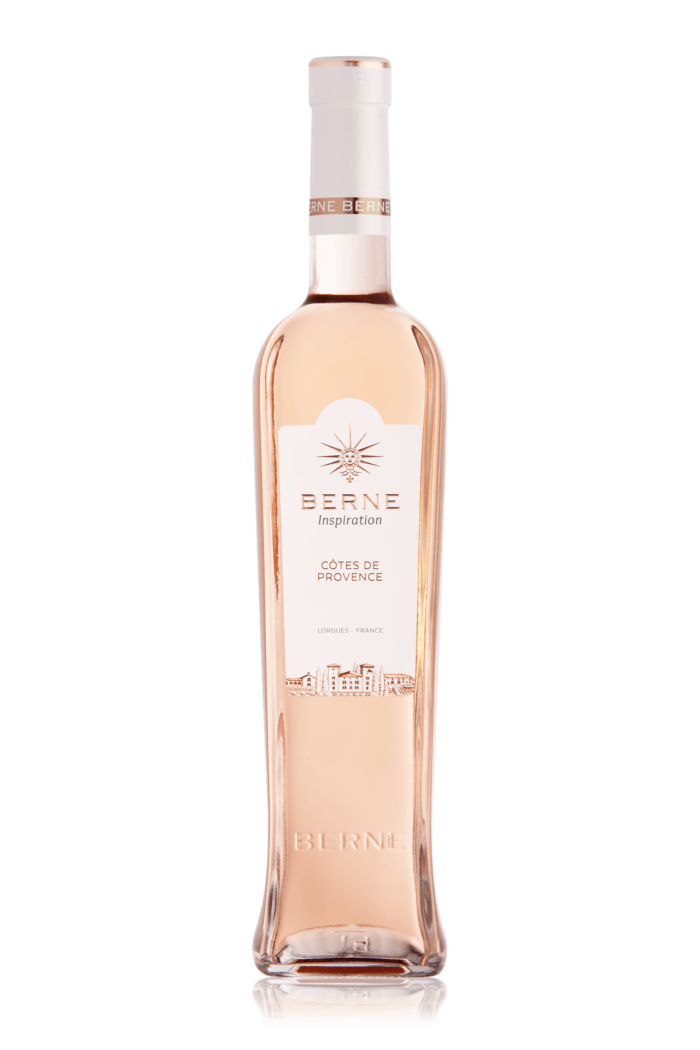 This intensely pink wine in a square-shaped, clear bottle is an archetypal Côtes de Provence rosé, with floral aromas, zingy acidity, a silky texture, and bright herbal, mineral and strawberry flavor notes. It's a savory blend of grenache (for spice and body), cinsault (for freshness, delicacy, fruitiness) and syrah (for richness).
Approx. $46 for a magnum, chateaudeberne.com
2020 Ultimate Provence Rosé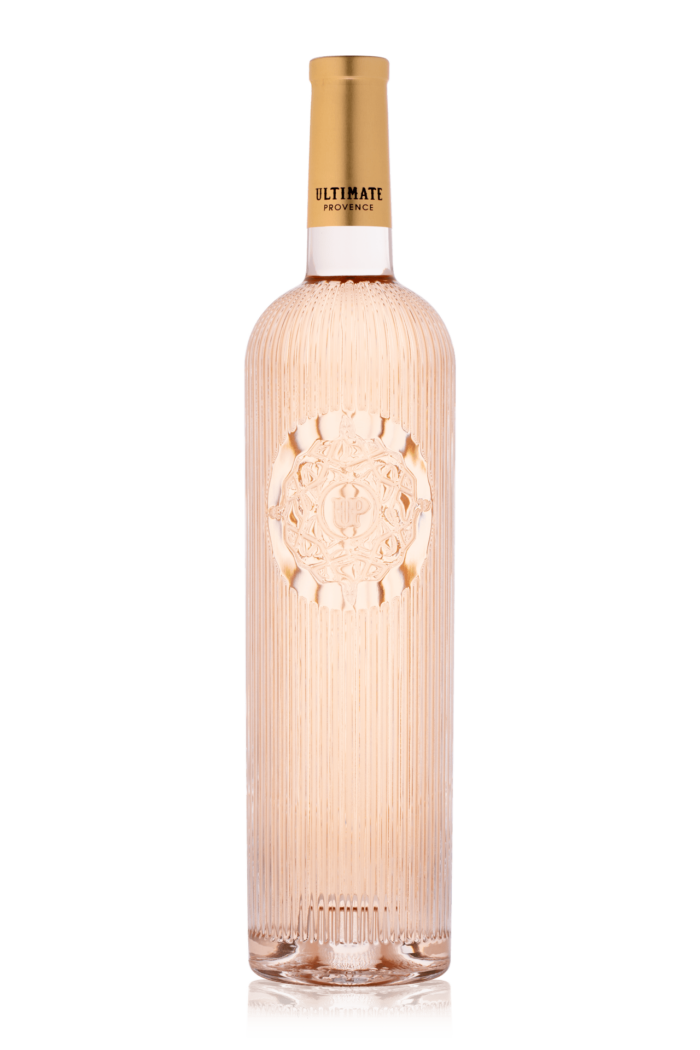 The tall, embossed transparent glass bottles are stylishly chic, but are surprisingly heavy, given the estate's sustainability aims. Still, the sophisticated, pale pink wine inside is raspberry-scented and spicy. For great party pictures, the big 3-liter and 6-liter bottles are wonderfully Instagrammable.
Approx. $57 for a magnum, ultimateprovence.com
This article appears in the 26 Aug 2021 issue of the New Statesman, Fall 2021