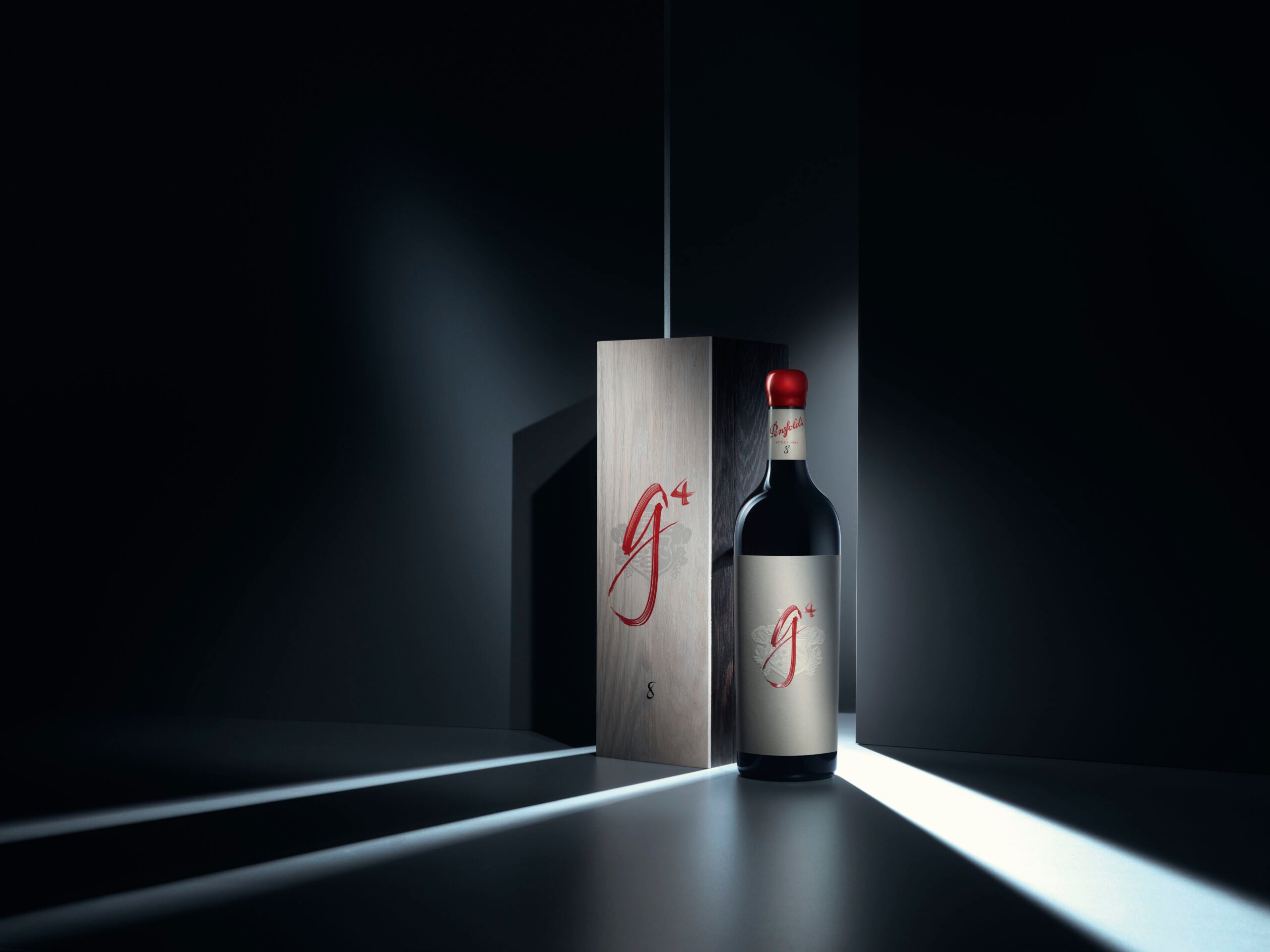 The most prestigious name in Australian wine, Penfolds, has announced a new and exclusive wine blend created with four Grange vintage releases. The aptly named Penfold g4 is a precise blend of the 2002, 2004, 2008 and 2016 vintages and the result is a completely unique expression of one of Australia's finest reds.
The g4 is the second iteration of its kind. In 2017, Penfolds released another unique blend from three past vintages (2008, 2012, 2014). Following its success, the g4 is the natural next step for a trilogy that concludes with the release of the g5 in 2021.
Penfolds chief winemaker, Peter Gago said of the new release: "These four Grange vintages are amongst our favorites of the last two decades. All so different – in every sense, not just climatically. The synergistic blending of these vintages worked perfectly from a quality, structural & style perspective.
"Each vintage component was carefully selected to bring something different to the final g4 blend, adding layers of intrigue and complexity. Broadly: the cooler-vintage 2002 Grange is highly defined and sleek while the 2004 Grange is relatively quite opulent. The 2008 Grange is big and bold."
For ardent admirers of Penfolds, the g4 will offer a tantalizing first glimpse at the 2016 Grange, which is included as part of the blend but has yet to be released. The wine is expected to be released later in August with Gago saying the 2016 "freshens up the blend".
The original experimental 1951 Grange created by Max Schubert is now a wine regarded as one of the world's most celebrated collectibles. Indeed, the wine made global headlines earlier this month when a bottle of 51 Bin 1 Grange sold for $103,555 AU ($74,000) to become the most expensive Australian bottle ever. The extremely rare bottle was snapped up by a mystery buyer at an online auction following fierce bidding.
Only 2,500 bottles of Penfolds g4 will be made available on August 6, when the 2020 Penfolds Collection is released globally at $3,000 USD for a 750ml bottle.