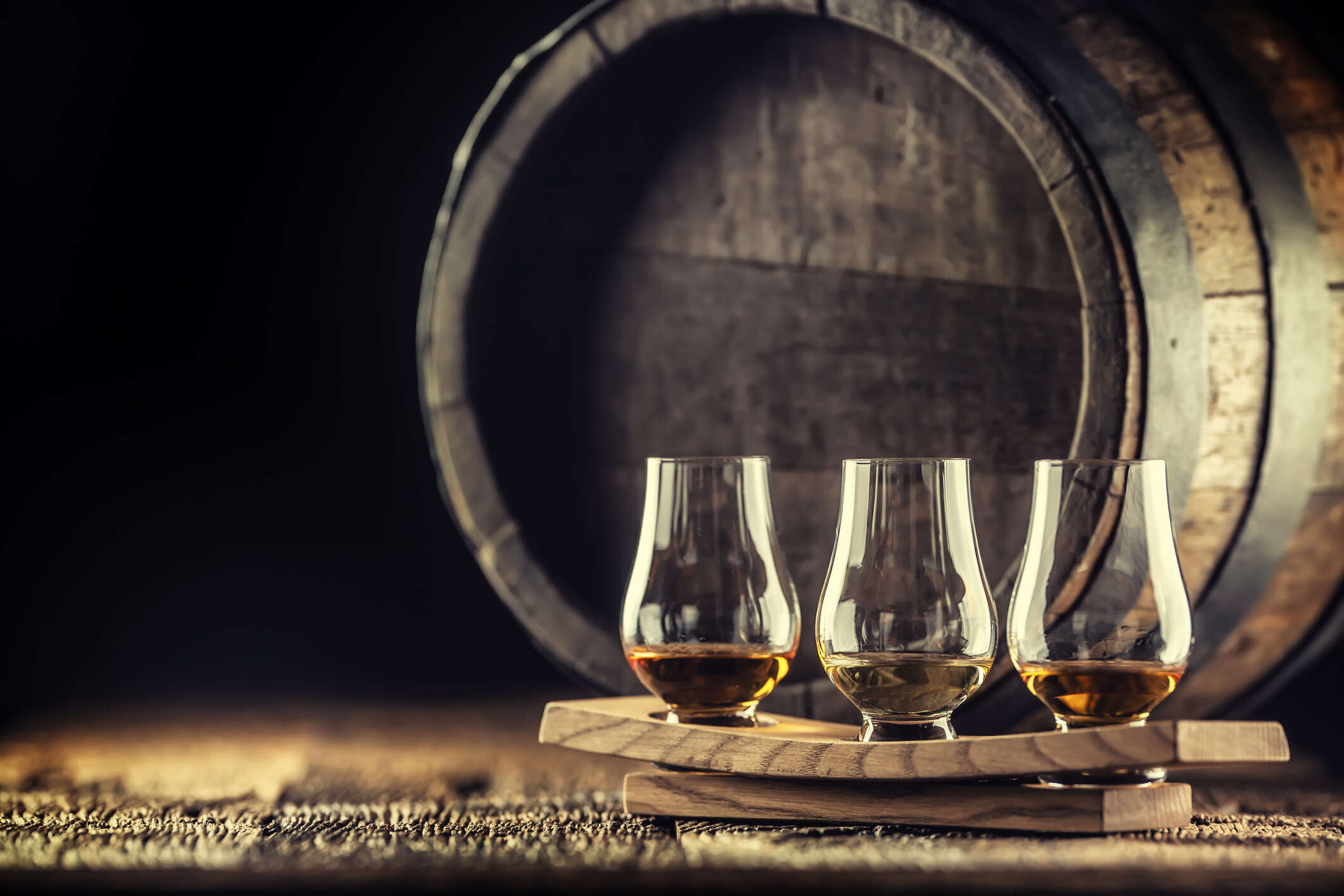 The auction market for rare Scotch whisky has continued its strong pandemic-era growth and is anticipating a record number of bottles sold in 2021, with demand shifting away from the highest price bottles to a mid-tier rare investment.
New analysis by Rare Whisky 101, which tracks global sales and auctions of single malt whisky, has found that the number of rare bottles sold between January and June 2021 was 50% higher than the same period last year.
In 2020, there was a drastic drop in the number of rare single malt Scotch whisky bottles sold on auction in the early weeks of the pandemic, reaching a nadir of fewer than 2,500 bottles sold in May 2020.
[See also: It's Still Not Too Late to Invest in Scotch Whisky]

The second half of 2020 saw pent-up demand leading to a record-breaking Christmas period. And 2021 has seen that trend continue, with monthly sales above their 2020 levels and predicted to continue.
"We're expecting to see a record year this year," says Andy Simpson, Rare Whisky 101 co-founder. "Volumes are showing no sign of slowing, let alone collapsing or crashing, and we're expecting October and November to be the biggest months that we will see in history."
[See also: Gordon & MacPhail Reveals Glenlivet 80 Year Old Decanter]
Rare Whisky 101 predicts that 2021 will see a total of around 172,500 bottles sold, worth over $100m, a 40% value-increase on 2020 sales.
The average price per bottle in the first half of 2021 was $580, an increase on last year's $531, which was a 2.5% fall from 2019 after three years of strong growth.

The reason for this slowing in average price, Rare Whiskey 101's analysis shows, is a significant decline in sales of the highest priced bottles. In 2019, 530 bottles sold for over £10,000 ($13,600), while 2020 saw a dip of 30%, but still higher than 2019.
Looking in more depth at the prices of whisky sold, bottles priced between £100 ($136) and £500 ($680) have seen the biggest growth in popularity, while the demand for bottles over £5,000 ($6,800) has fallen by 25%.
[See also: William Grant & Sons Launches Private Clients Service]
But, says Simpson, this should necessarily be seen as a bad thing. His forecasts are showing overall spend on whisky auctions is on course to beat its 2019 level, just dispersed over a larger volume of bottles.
"Many people are just not wanting to take the risk on bigger, more valuable whiskies, and are wanting to maybe democratize their cash a little bit more," Simpson says. "If my budget was £10,000, I wouldn't risk that on one bottle, not at the moment while there's so much global uncertainty. I'd rather get 10 bottles at £1,000 ($1,360)."

Looking ahead, Simpson anticipates that we are unlikely to see the huge growth of a few years ago, settling into a steady, more mature price growth of around 15-20%. But ultimately, Simpson says, the most enduring rules from pre-pandemic still apply.
"Silence is still golden," Simpson says. "If you look at the top 10 from an investor's perspective, you've got two operational distilleries, Springbank and Dalmore, everything else is silent. So people are clearly going for that rarity, that scarcity."
And ultimately, Simpson says, in times of uncertainty, you can never fail when putting your money in high-quality whisky by prioritizing the whisky itself over the financial side.
"I think where you have got distilleries that are driven by passion, rather than having to answer to a panel of investors, I think that's been successful," Simpson says. "They can take their time, they can look after the liquid, they can nurture it, they can release the liquid when they're ready to release it. I think they will certainly be successful."