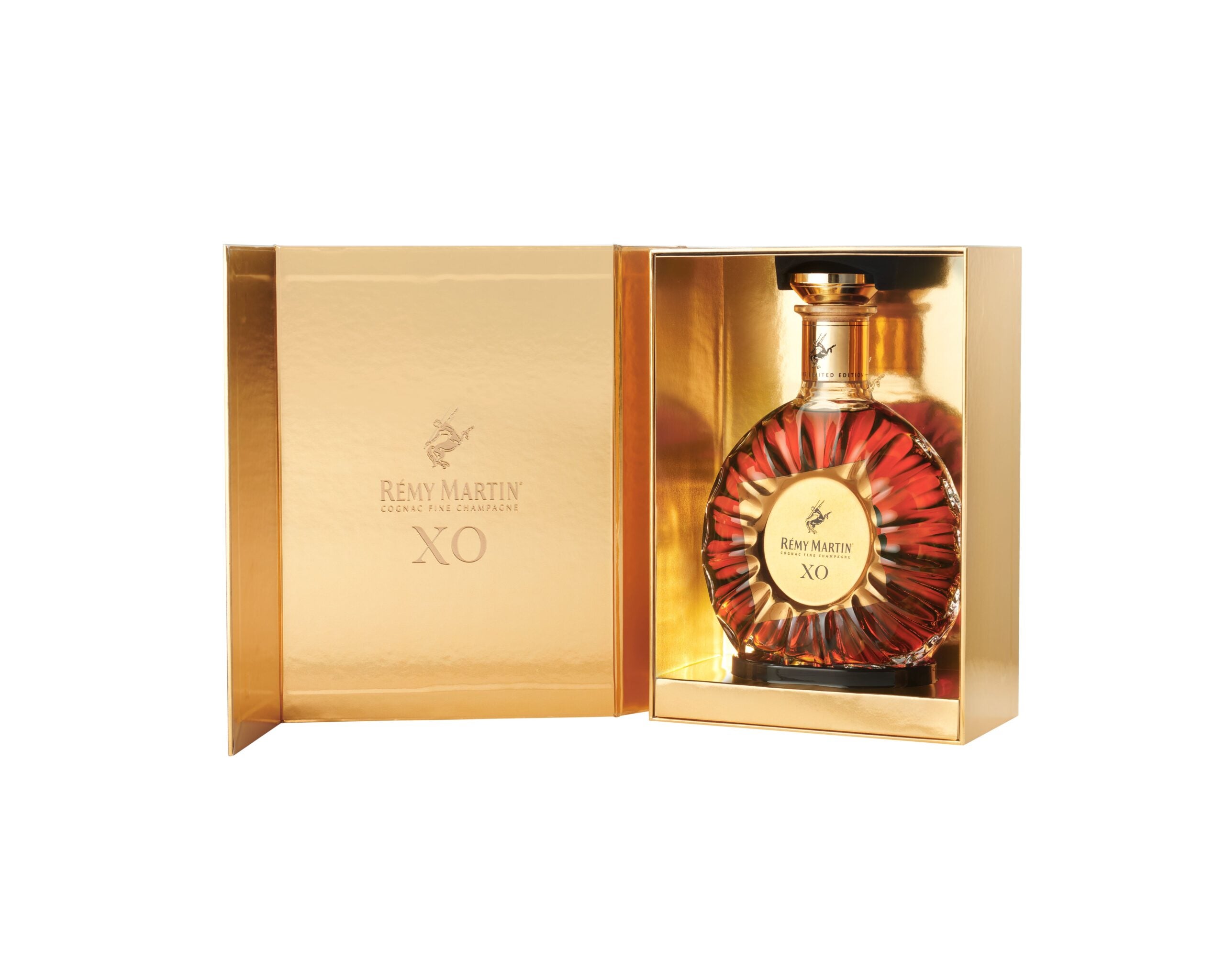 Remy Martin's iconic XO decanter has graced the shelves of the world's finest bars since its inception 40 years ago. Since then, the unmistakable carafe has taken many different guises through a series of collaborations, but its latest might just be the most fitting to date. The historic French cognac house has teamed up with another celebrated French institution, Atelier Thiery, to craft the limited edition Rémy Martin x Atelier Thiery XO Decanter.
Officially unveiled in June, the Rémy Martin x Atelier Thiery XO decanter aims to illustrate the parallels between cognac and gold. Renowned Parisian gilding studio, Atelier Thiery, which is responsible for the restoration and conservation of some of the world's most celebrated venues and works of art were chosen for its artisanal approach to goldwork as well as its rich heritage. Like Remy Martin, the renowned French studio is a family-run atelier that passes on its craft through the generations and also bears the prestigious Entreprise du Patrimoine Vivant label (awarded to only a limited number of French living heritage company). 
[See also: The Best Cognac Brands to Try in 2021]
Each limited-edition Rémy Martin x Atelier Thiery XO Decanter is adorned with gold leaf enamel serigraphy (a form of screen painting) made in part from 18-karat gold – a fitting tribute to the values of craftsmanship, tradition and the transmission of savoir-faire shared by both Rémy Martin and Atelier Thiery. The customized carafes are numbered, featuring a unique front and neck label.
The atelier has also designed a unique box for the decanter, inspired by the ancient gilding technique of verre églomisé. 
The decanter will of course house the liquid gold that inspired its design: Remy Martin's famed XO cognac, a careful blend of up to 400 eaux-de-vie sourced exclusively from Grande Champagne and Petite Champagne, two prestigious terroirs in France's Cognac region. 
To celebrate the launch of the limited edition Rémy Martin x Atelier Thiery XO decanter the cognac house has enlisted the skills of another creative mind: Belgian designer, Charles Kaisin. Kaisin has created an eye-catching gold-leaf sculpture made up of 1,724 individual centaurs (Rémy Martin's signature symbol), each gilded by the masters at Atelier Thiery, and suspended to form one larger-than-life centaur.
Rémy Martin XO x Atelier Thiery Decanter, $229, remymartin.com
[See also: Blending Cultures: Rémy Martin and Ancient Tea Ceremonies]