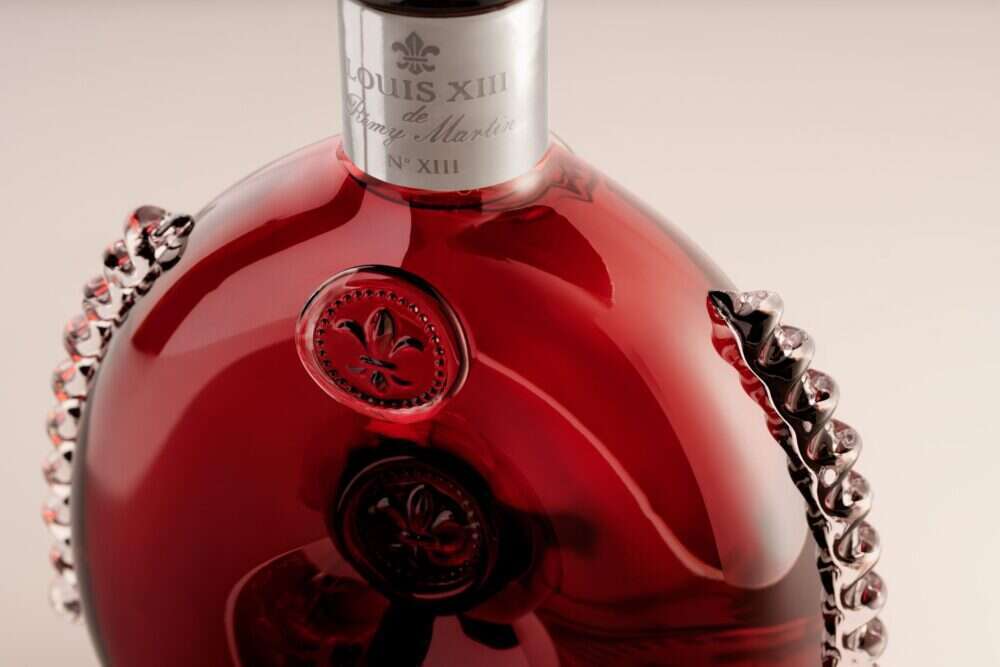 Cognac, like other brown spirits, is shaking off its reputation as an old man's drink. Today, US demand for the luxurious spirit is growing at a rate producers can barely keep up with. The best cognac brands have successfully caught the attention of a younger generation that is more in tune with what true luxury looks and feels like.
How have they done it? While the precise rules that dictate the production of cognac remain the same, the brands have successfully followed the zeitgeist by partnering with fashionable thought leaders such as Kim Jones and Lee Broom.
But while creative partnerships help to introduce cognac to new audiences, what really matters is the quality of the liquid inside the bottle. Behind the colorful activations and crystal decanters, there are people who dedicate their working lives to producing world-class cognac. Here, we take a look at the best cognac brands to get you started.
But first… What is cognac?
In the simplest terms, cognac is a type of brandy produced using white grapes. Like champagne, a cognac can only be described as such if it is made in the Cognac region, located in France's southwest. The grape juice is double-distilled in copper stills to produce a young spirit called eau de vie (water of life), which is then aged in oak casks. Those casks must be either brand new (virgin casks) or previously used to age cognac. Compare this with the Scotch whisky industry, which can use casks previously used to age a variety of other spirits, like bourbon or even tequila.
Regulations state that an eau de vie must be aged for a minimum of two years before it becomes a cognac, but some of the brands mentioned below will age their eau de vie for a century before it is considered ready. Once it hits the mark, the master blender mixes it with other eaux-de-vie (some blends contain over 1,000) to achieve the exact aroma and taste the house desires.
Rémy Martin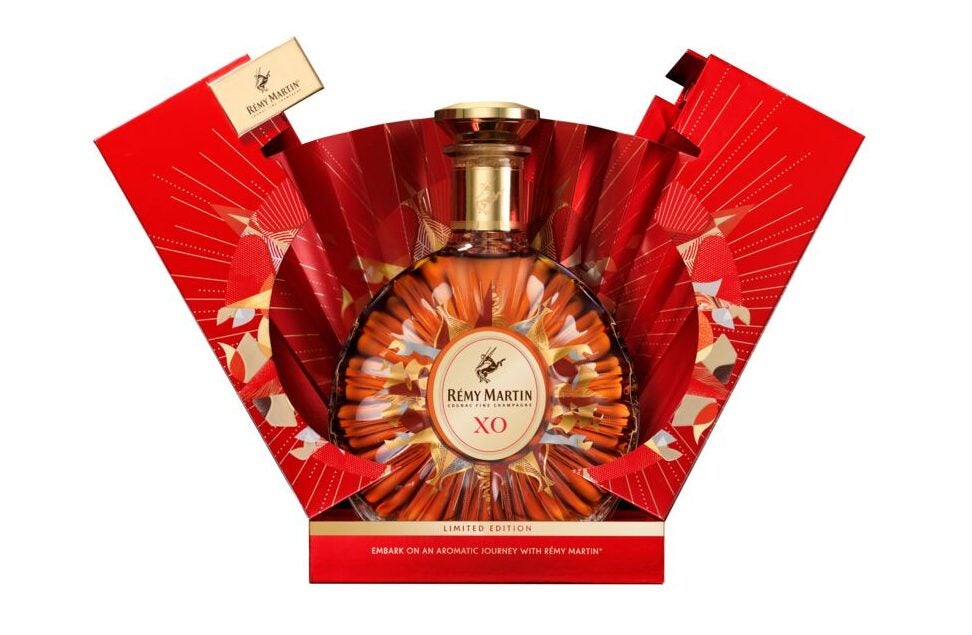 Rémy Martin remains the only major cognac house to exclusively produce cognac fine champagne. That means its cognacs are made from grapes grown in Grande Champagne and Petite Champagne.
Founded in 1724, the House of Rémy Martin has an intimate relationship with one of the world's most coveted wine-growing terroirs (a blend of climate, soil, plants and human action).
Rémy Martin produces a wide range of cognacs, from an everyday VS (aged for at least two years) to the ultra-exclusive Louis XIII (see more on this brand below). To get the best experience of Rémy Martin, opt for its XO (aged for at least six years) blend. This blend offers a classic cognac experience with notes of candied oranges, hazelnuts and cinnamon.
Louis XIII
Although owned by the House of Rémy Martin, Louis XIII is worthy of its own section due to its position at the pinnacle of cognac production. A single blend of Louis XIII can contain up to 1,200 of the most treasured eaux-de-vie in its vast cellar.
The result is an extraordinary cognac that offers a finish that can evolve on the palate for an hour. Some of these eaux-de-vie can take up to 70 years to reach their peak, so needless to say, Louis XIII has a vested interest in the future.
Today's master blender is not thinking about what he wants for his blend but what his successor's successor might want. As a result, the House of Rémy Martin has been actively working to reduce its environmental impact. It is helping its winegrowers attain High Environmental Value (HEV) certification, which recognizes a holistic approach to air, water, soil and plants. Last year, it reached its goal of having 50% of land HVE-certified, two years ahead of schedule, and is aiming to have 100% certified by 2028.
[See also: The Most Beautiful Wineries to Visit in France]
Hennessy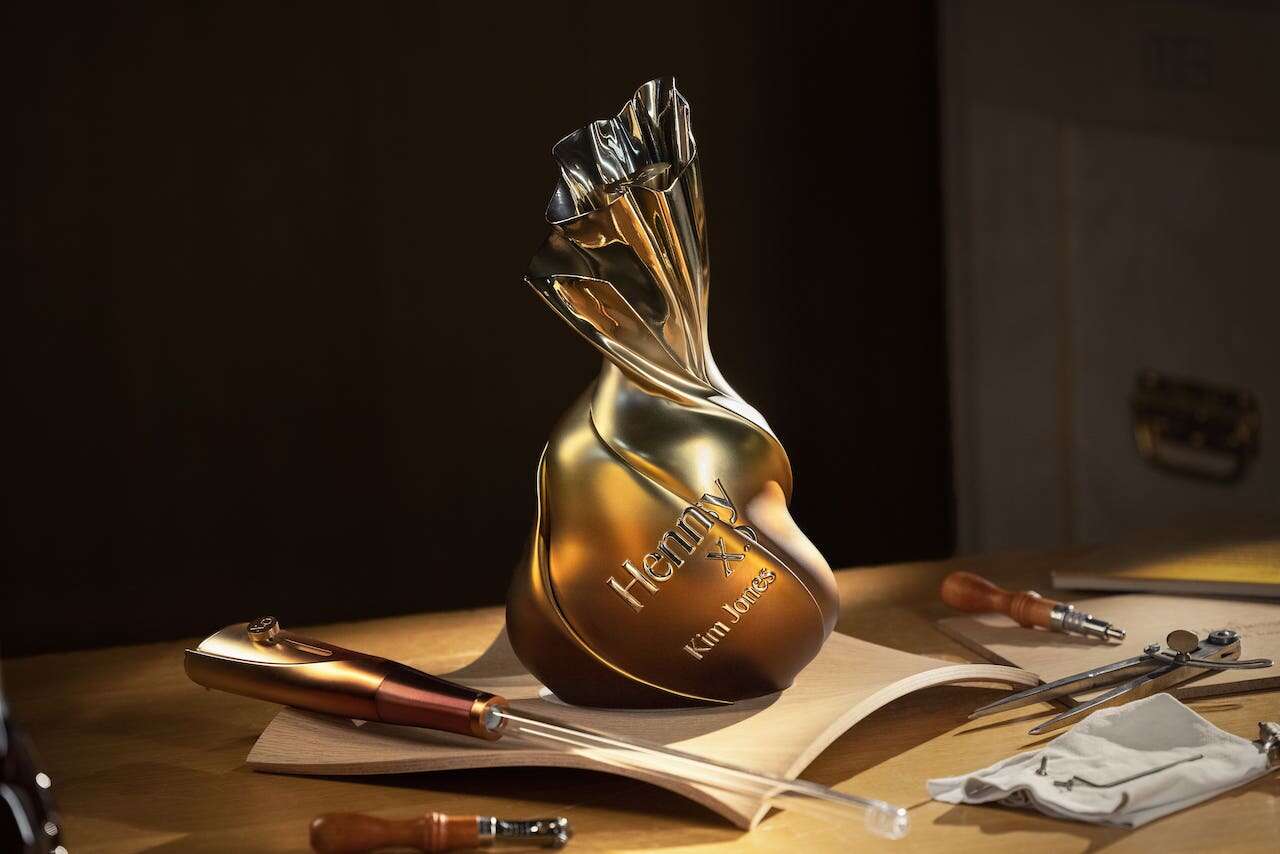 Maison Hennessy was founded in 1795 by Richard Hennessy, an Irishman serving as an officer in Louis XV's army. Thanks to its Irish roots, Hennessy became the first cognac to arrive in New York, landing in 1794 – just 18 years after the US declared independence. The decision to export across the Atlantic still bears fruit; it remains the best-known and best-selling cognac in the US. Hennessy, which operates exclusively in the Charente region, exports its cognac to over 160 countries today.
It is also a leader in sustainability and integrates eco-friendly practices into every step of its viticulture. To get a true taste of Hennessy's work, opt for the stunning Paradis Rare Cognac, a blend of over 200 eaux-de-vie up to a century old. It offers intense floral notes alongside pears and apricots.
If you're looking for something truly special, however, the spectacular Hennessy XO x Kim Jones edition will certainly make your drinks cabinet pop. The maison partnered with the Dior artistic director in early 2023 to create a capsule collection featuring two decanters, as well as a pair of sneakers.
Martell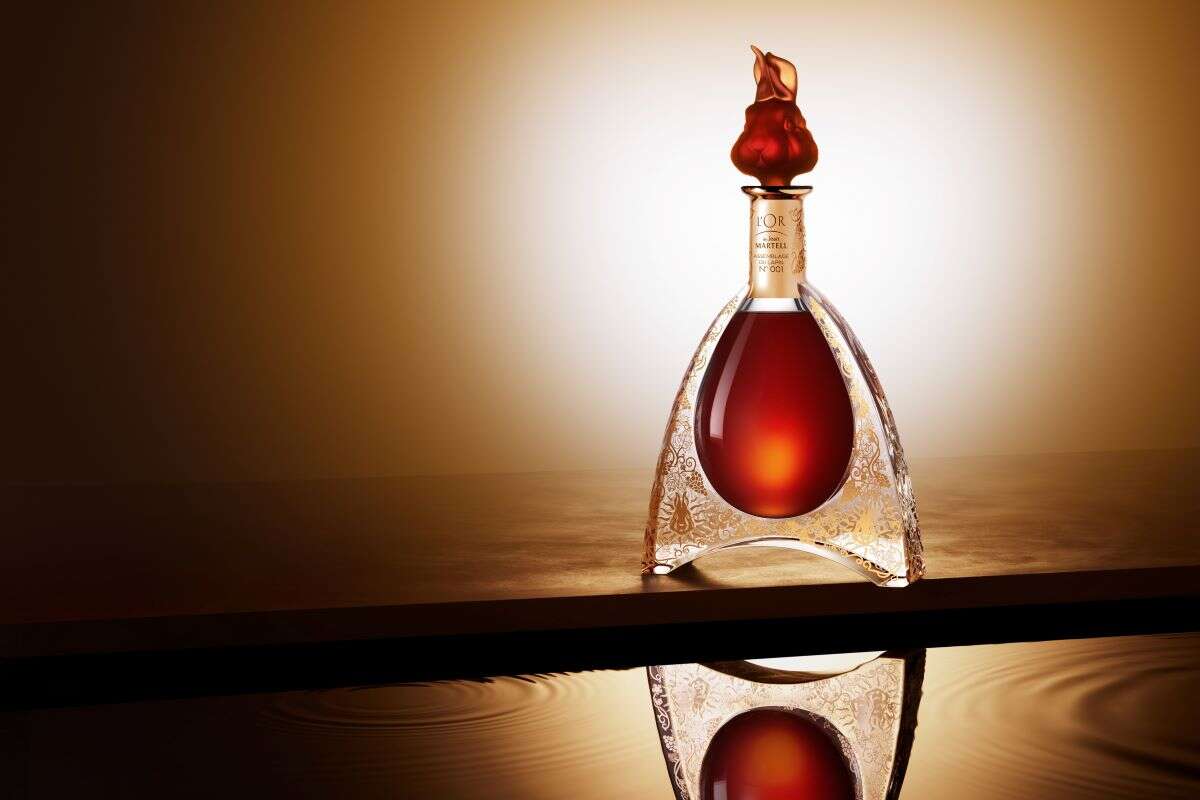 Among the oldest Cognac brands in the world, with a legacy that spans some 300 years, Martell rightfully takes its place as one of the industry's most respected Maisons. Despite its towering history and famous legacy, Martell isn't afraid of innovation.
In fact, it was only in 2017 that the Maison released what has now become one of its flagship spirits, Blue Swift, which sees it's acclaimed VSOP cognac finished in Kentucky bourbon casks.
More recently, Martell released an ultra-rare cognac, Assemblage du Lapin, in honor of the Lunar New Year. The special release features the house's most precious blend, L'Or de Jean Martell 1715, mixed with rare vintage eaux-de-vie that were distilled in past Years of the Rabbit.
[See also: Dom Pérignon and Lady Gaga Reunite in New Campaign]
Courvoisier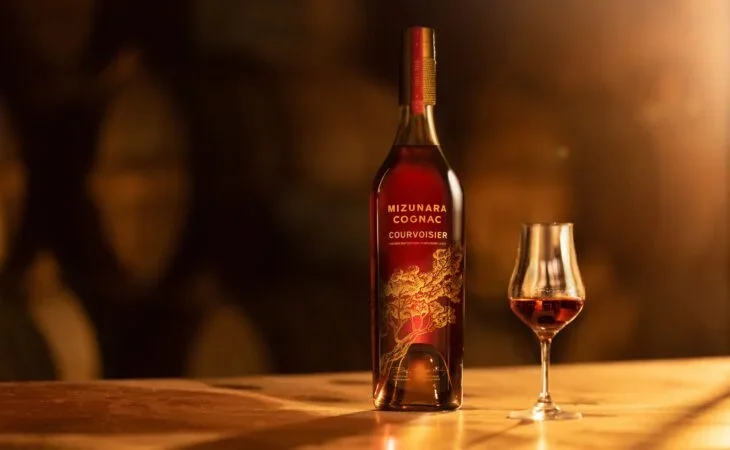 Founded in 1835, Courvoisier is a latecomer compared with other houses on this list, but that did not stop it from becoming the cognac of choice for Napoleon Bonaparte. Legend has it Napoleon visited the distillery in 1811 and was so taken by the cognac that he requested a ration of cognac for his soldiers during the Napoleonic wars.
It is also believed he took several barrels of cognac with him to St. Helena, where he was exiled, and even shared it with the British soldiers on his journey there. Unlike Napoleon, Courvoisier succeeded in conquering the world, at least in sales. Its XO blend, which contains eaux-de-vie aged from 11 to 25 years, is one of the best-selling of its kind.
Courvoisier is also one of the most experimental of the great Cognac houses. The house recently revealed an experimental cognac aged in rare Japanese mizunara oak casks. These exceptionally rare casks are prized among distillers for their ability to impart a particular spice to a spirit. Due to its slow growth and tendency to twist, the oak itself is in very short supply.
Hine
Established in 1763 by Thomas Hine, the House of Hine – like all the great cognac producers – has been around for a long time. The house was built on the principle that you cannot have a great cognac without great white wine. For that reason, Hine draws its identity from the heart of two Premier Crus: Grande Champagne and Petite Champagne. While other houses strive for complete consistency year after year, Hine produces cognacs made with vintage crus that encapsulate the uniqueness of the stated year. Single vintages have been Hine's signature for decades but are possible only when nature provides the optimum conditions. If you don't want to wait for the next vintage to emerge, you can still experience the best of Hine with its Antique XO blend. This is the combination of 40 eaux-de-vie produced exclusively with Grande Champagne grapes.
Kelt
Before the invention of modern packaging techniques, cognac was shipped around the world in barrels.
These long sea voyages would have a huge influence on the cognac in its final months of maturation. The combination of constant movement, salty air, temperature variations and air pressure changes gave the cognac unrivaled smoothness. But when the practice stopped in the early 1900s, that characteristic was lost.
At Kelt, they believe this influence is crucial to the liquid, which is why the brand takes its barrels on a 90-day sea journey around the world before bottling. Kelt considers this its own essential stage of maturation and means it can offer the original taste of exported cognac. The highly regarded Kelt XO Tour du Monde (Tour of the World) shows there is method in the madness.
[See also: Courvoisier XO Royal is a Cognac Fit for a King]
Delamain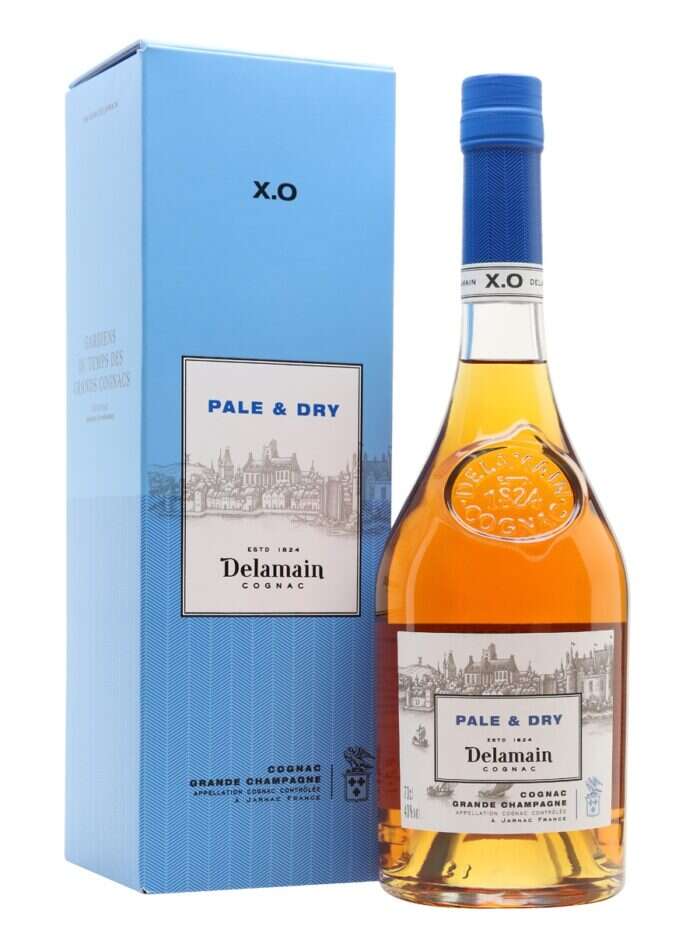 Founded in 1762, Delamain is one of the oldest family-run cognac houses. It separates itself from the competition by reducing cask strengths to 40% with faibles (low-strength cognacs) rather than with water. This is considered a purer way of finishing the blend and is in line with Delamain's self-proclaimed position as "the guardians of cognac."
The house uses grapes grown in the Grande Champagne, shunning mass-market VS (two-year) and VSOP (four-year) cognacs to focus its efforts on producing prestigious XO. Its ethos is not just to protect the heritage of cognac but to resist the general pressures of a speed-obsessed world.
The result is, naturally, that Delamain is not as well known as its counterparts but produces cognac on par with any of them. The Delamain Pale & Dry XO offers notes of peonies, apricots, orange and vanilla.
Camus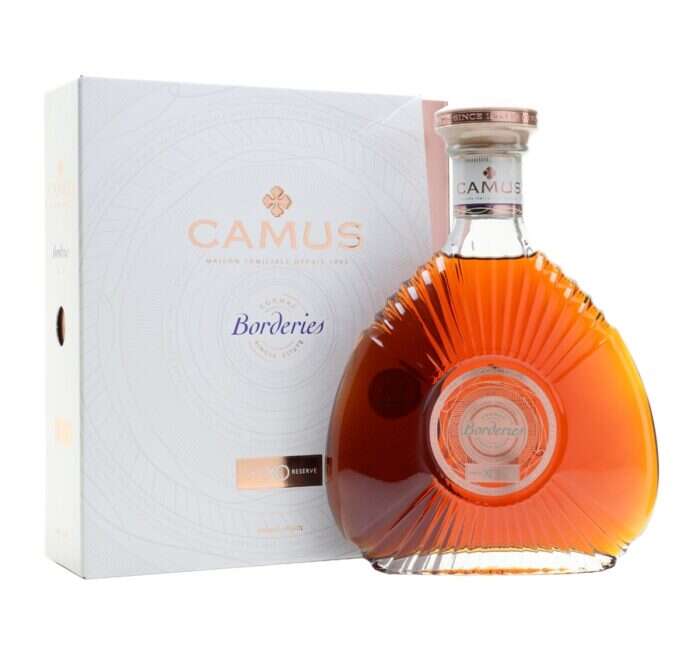 Camus is one of the few cognac brands to have remained independent since opening in 1863, and it is fiercely proud of it. Having operated with the same philosophy through five generations, Camus offers its band of loyal consumers an unrivaled level of consistency.
The family believes cognac should be strong and aromatic, which is reflected in the brand's powerful blends.
Having been in the same hands since inception and operating in the same family-owned vineyards, Camus is able to offer a range of extraordinary single-estate cognacs. These cognacs contain grapes grown in the family's private vineyards, which are cultivated in a sustainable way to ensure the preservation of local flora and fauna.
The Camus Borderies Cognac XO Family Reserve contains the best eaux-de-vie from this magnificent estate; like all Camus cognacs, this XO offers a powerful texture that eventually makes way for classic cognac characteristics of spicy notes and dried fruits.